February 2009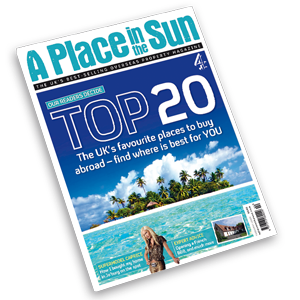 In this issue...
A Place in the Sun magazine is now ready to reveal its annual list of the Top 20 destinations where British people want to buy overseas property! Find out the results in the new issue.
For each country that makes the Top 20, there is round-up of the property market there and advice on where the best buying spots are.
So if you're hoping to have the 'dilemma' of choosing where to spend next Christmas – at your home in the UK or your property abroad – and you're still undecided where you would like to buy, then this is quite simply an unmissable issue.