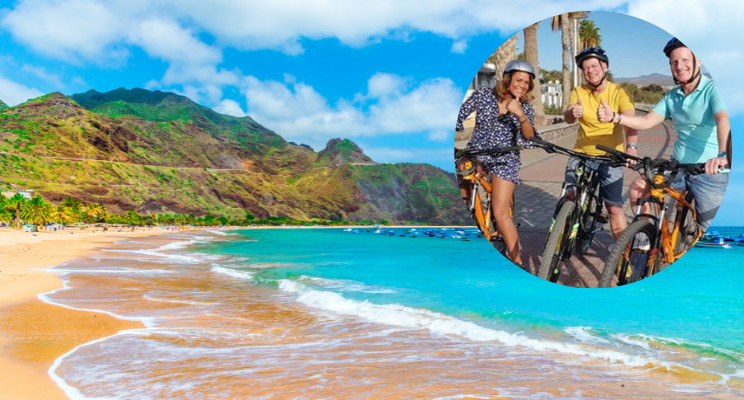 Energy bills are rising across Europe and many of us are dreading the sort of money we might have to pay this winter. But such rises are not equal. The average UK bill is nearly a third higher than many of its European neighbours, with Italy, Germany and the Netherlands following behind.  At a level that is roughly half that of the UK are countries such as Spain, France and Greece.
In the light of the price cap for UK households due to rise 80 per cent next month, the new Prime Minister Liz Truss has introduced a price cap of £2,500 per year on household energy bills. This was good news for sure, yet in 2020, the average combined electricity and gas bill was £1,287 per year, according to switchcraft.co.uk, so we may well be paying double what we were two years ago. On top of that, there is the increased cost of food shopping, petrol, and variable-rate mortgages.
Swallows and snowbirds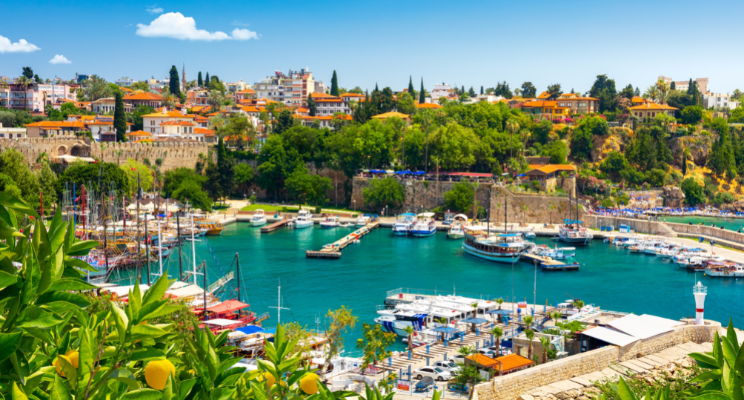 Could it make financial sense to spend some of this winter in the sun? You might not be the only one wondering if the cost of spending a month in southern Europe might be balanced out by avoiding a £500 energy bill?  Northern European 'swallows' – the name given to those who habitually winter in warmer climes - have long known this is a canny idea, as have so-called 'snowbirds' – the Americans who de-camp to Florida every winter.
Marija Linnhoff, President of the Association of German Travel Agencies, has even suggested that German retirees might be given financial incentives to spend time abroad in warmer locations such as Turkey or Spain to save money and use up the country's energy supplies – in Germany the government limits on lighting and heating are another reason to escape!
Canaries: best for affordable sun?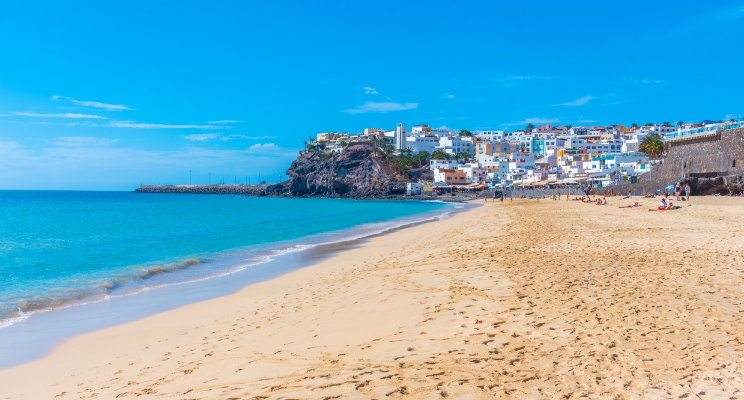 Many Northern European 'swallows' own homes Spain and move there every year – with the Canary Islands a particular favourite for their accessibility and affordability. But there are also plenty of long-term rentals for those who wish to spend a month or two in the sun without the cost home ownership, but to take advantage of the health benefits and lifestyle.
The longer daylight hours mean less lighting and even in December there are around 200 hours sunshine a month – reducing the need for extra heating. Outside of the school holidays, flights to many southern European locations can be much less expensive too than in peak summer.
In Fuerteventura, for example, there is a lot of electricity generated from wind and solar power making the overall costs much cheaper for residents, with central heating and radiators not really required in many Canarian homes. Temperatures don't tend to drop much below 20 degrees centigrade during the winter months. 
Says John Goldacre of GoldAcre Estates. "We have seen a big surge in interest from clients since the announcement of the surging energy bills. Buyers have recognised that the Canary Islands and particularly Fuerteventura can offer some pretty big savings."
He says a retired couple have bought a home for €65,000 over the phone, after having first met them at A Place in the Sun Live at the NEC last year. "Most buyers are in their fifties or sixties, being retired, semi-retired or able to flexible work. The general budget range is €125,000 average for a one-bed flat, or two bedrooms for €150,000 plus," he says.
Find properties for sale in the canaries
Flexible workers and retirees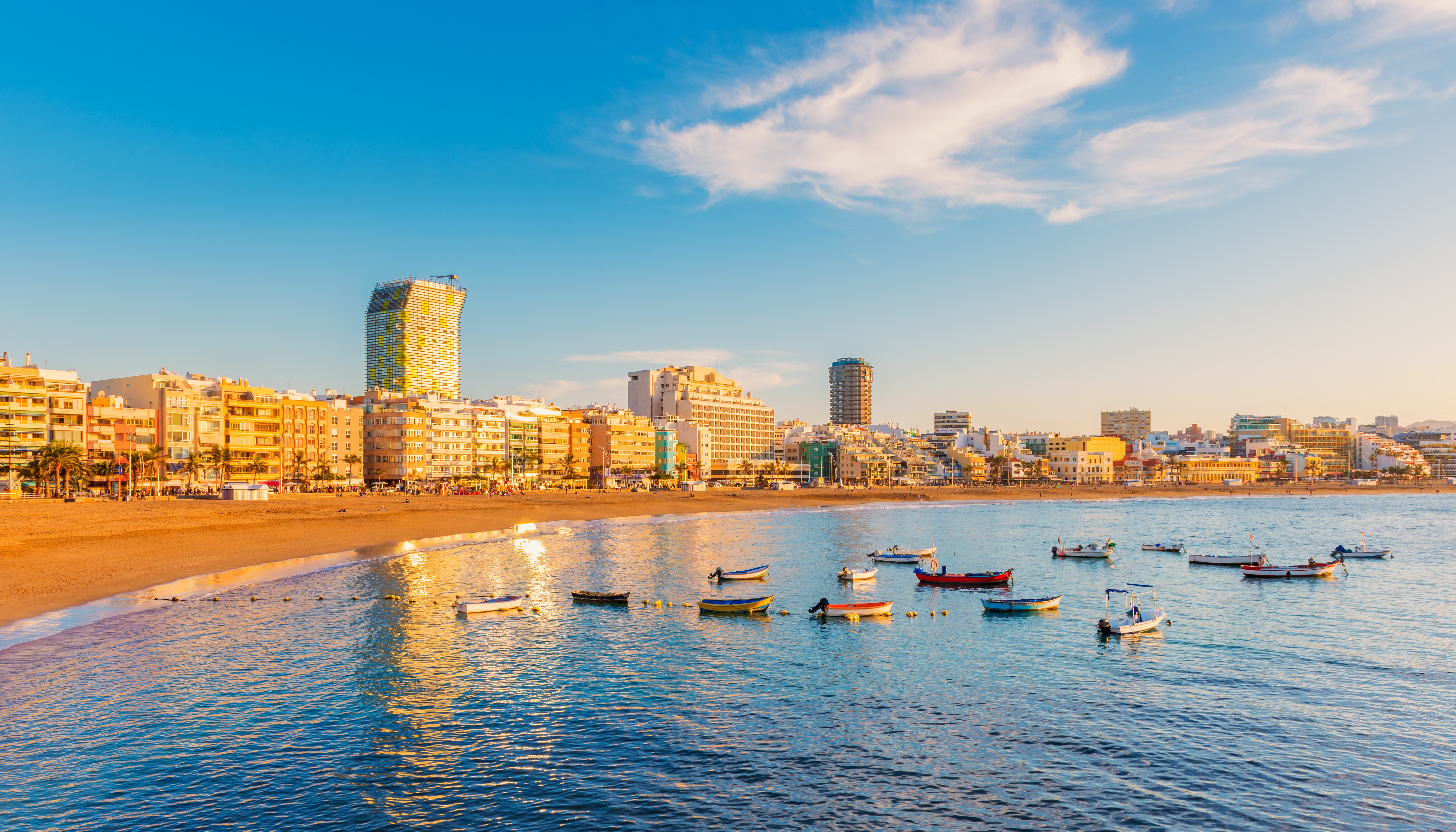 UK nationals planning on spending an extended period in Spain without visas or EU passports will need to be careful not to go over their 90-day limit within an 180-day period.
They must also be aware that once they spend 183 days a year in Spain they will also become considered tax resident too.
"I know of a retired second homeowner who is intending to spend his whole 90 days in Spain this winter, partly to save on bills," says Graham Hunt of estate agent Valencia Property. "He doesn't have enough pension income to reach the minimum threshold for the Non-Lucrative Visa - or he would spend even longer out here."
Digital nomads are another group who might decide to decamp to sunnier climes – although Spain's digital nomad visa is still on the drawing board, EU nationals – especially from Germany and Scandinavia – regularly spend winter periods in the Canaries, with Gran Canaria and Tenerife the favourite locations for a combination of high-speed internet, infrastructure and the presence of co-working spaces.
Las Palmas in Gran Canaria can be more affordable to rent an apartment than in some Northern European cities – it's possible to pay €800-1000 a month for small one.
"We're saving money being in Spain not Scotland"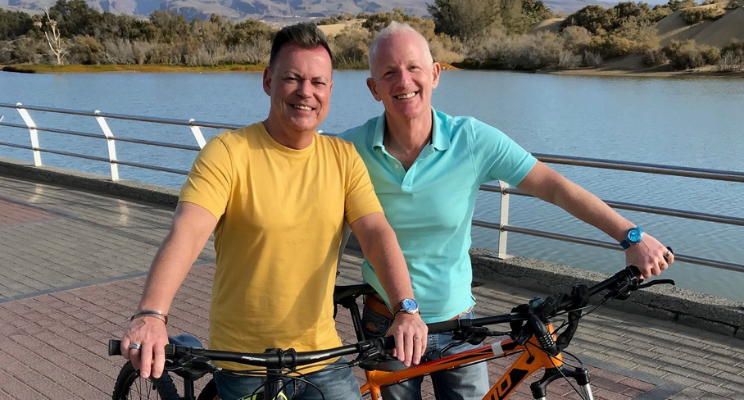 Civil partners Colin and Richard from Glasgow are making a saving on fuel costs by renting in Gran Canaria for a couple of months. The couple, who appeared on our TV programme looking for a home in Playa des Ingles for around £200,000 in 2019 are still looking for the right property, in between trips back to their base in the UK.
"We're spending a couple of months in Gran Canaria from the end of the year and here our electricity costs are included in the monthly rent we pay," says Colin, 59, who has been used to average December temperatures in Glasgow of between 3-7 degrees C but now loves doing lengthy bike rides around the island.
"We're paying €1,000/month which includes electricity and pool costs etc in Gran Canaria. That's fairly typical or even slightly less than other two-bedroom bungalows here. The rent is fixed for the five years of our contract so can't be increased in that period," he says. "We're definitely saving money by being here."
Find out more about the episode
Read more