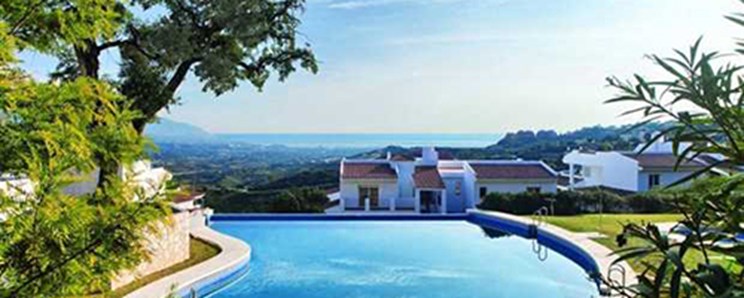 If you've got a set amount to spend on your holiday home then this week's property selection will be right up your street, as we've handpicked homes covering various price brackets.
Snap up a bargain under £100,000 like this modern apartment in Cyprus or this charming garden townhouse on the Costa Blanca.
Spend a little more and you could be taking in stunning panoramic views from this brand new apartment in glitzy Marbella or relaxing by the pool surrounded by fruit trees on the Algarve.
Or completely splash out on this luxurious condo part of a 5-star resort in St Lucia, which has its own private balcony and jacuzzi!