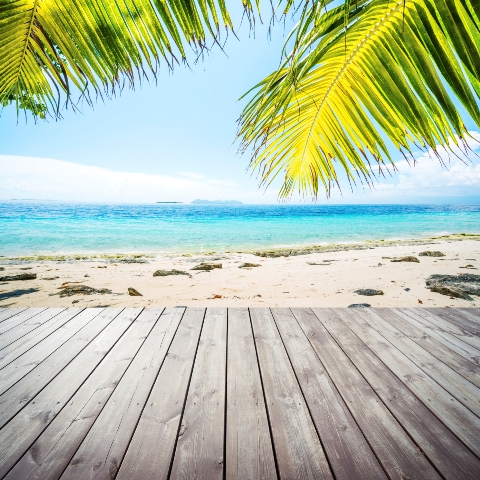 As Albania emerges from 50 years of Communism, Jane Slade reports on the prospects for pioneering property hunters...
The first time I visited Albania was in 1990. There was just one traffic light in the capital, Tirana; there were no cars and the air was filled with acrid smoke from the wood-burning fires which the people used to heat their homes.
Albania was the last Communist country in Europe, and the only atheist country in the world. Its landscape was punctuated by polluting factories, statues of Stalin and political slogans devoted to its former leader and Communist party founder, Enver Hoxha.
In 1991, the Communist regime collapsed, and now, two decades later, this fledgling nation – celebrating its 100th anniversary of independence from the Ottoman Empire – is on the road to recovery. With a population of three million, it is now a member of Nato, with troops in Afghanistan. So how will visitors find Albania today?
There are traffic jams in the capital, new shiny churches, and totems to Stalin have been replaced by those of freedom fighters and Mother Teresa, who was born to Albanian parents. The Communist apartment blocks are being given a facelift; there are new out-of-town shopping malls and the swaths of virgin coastline are being eyed up by property developers. Much has been done, but there is still much to do, according to the Prime Minister, Sali Berisha.
"Remember, we have come from the other side of the moon," he said. "But this spring, we put the first Albanian climbers on Mount Everest. Our crime rate is lower than the European average and we have arrested 1,000 bosses involved in organised crime. People have the wrong idea about us. Foreign diplomats cry twice when they come here; first before they arrive, because they think it is going to be bad, and second when they leave as they realise how beautiful it is and they don't want to go."
And such is the image of Albania – as beautiful as nearby Croatia yet with a reputation for organised crime.
After all, it is still desperately poor. The average wage is €240 (£193) a month, and Mr Berisha is desperate for his country, which occupies the most Western corner of the Balkans, to join the EU. In 1990, it was one of the poorest countries in the world. "Now we are considered to be a middle- to upper income country; last year, we had four million tourists."
So what does Albania offer the property buyer? Well, it's affordable compared with most of Europe, with much of its 476km coastline of sandy coves and bays undeveloped, although the Southern Riviera from Vlora to Saranda is more discovered. Elsewhere, it is picking up. A golf federation was established last year, so there are hopes for golfing developments and even potential for ski resorts in the north, where the Albanian Alps rise to 2,700 metres.
Various government incentive schemes have been rolled out to encourage foreign investment, including a one euro-a-year land lease programme with others set to follow. "I believe in strong business investment, and our anti-mafia property law which Soca (Britain's Serious Organised Crime Agency) helped us set up will stop money laundering," adds Mr Berisha. Albania is "like Switzerland with the sea," he adds. "We have a dramatic landscape of hills, mountains, castles; there is a lot to discover in a small geographical area."
However, there have been problems, with property owners seeking compensation for homes they owned before the Communist regime confiscated private land. Thus, foreign investors are advised to buy new apartments and villas which are built to EU standards, and to ensure there are no claims on the land.
Developments like Lalzit Bay, occupying 49 acres on the Adriatic coast, is an example of a modern, sophisticated scheme offering 900 villas and apartments on a stunning spot north of the port of Durrës, with views to the rocky cape of Rodon. With completion due in 2017, work has already started on the first phase: properties start from €30,461 (£24,556) for a 27m2 studio, to €75,687 (£61,033) for a two-bed apartment; or three-bed villas for €234,000 (£188,695) – offering mountain or sea views. "Such sea views are not at risk. We own the land, so it cannot be developed by anyone else," assures Lalzit Bay's sales executive Peter Walshe, part of the British management team.
So far, 60 per cent of stock has gone to Albanians, with the rest divided between Swedish, Finnish, British, German, Italian and American buyers. A hotel is also planned, plus swimming pools, spa, restaurants, shops and bars. The complex is just 20 minutes from Tirana airport, which is serviced by year-round scheduled BA flights from London (flights cost around £180 return).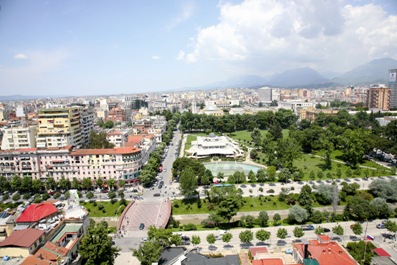 The transformation of Albania's capital, Tirana, makes it an interesting focus for investment too, particularly the Blloku sector. Formerly a residential area for Albanian politburo members, it is now an upmarket area noted for its trendy bars, restaurants and cafés, and is a playground for the young Albanian elite. You won't find a Starbucks here or anywhere in Albania, in fact, or any Gucci outlets or Michelin-starred restaurants; but giant placards advertising some ambitious building schemes to tempt buyers.
Estela Ziu, who heads up eight offices of the international estate agency Century 21, says: "The plan is to build more community-style complexes, with gardens and facilities, which will be much better for rentals. A two-bed apartment in the city centre near the Blloku can cost €150,000 (£121,000) and attract a rent of €500 (£400) a month. We find that semi-retired British people are looking for one-bed apartments or two-beds near the coast, which they can buy cheaply."
However, she warns: "After the debacle with inclusive holiday operator Club Med, which had to pull out of a scheme they had planned at Saranda due to land-owning issues, people still need to be assured it is safe to invest here. Make sure you have a good lawyer, and always check ownership certificates are genuine. Always consult a real estate professional. Even though this profession is not certified, there are many international brands operating in the country. We charge 1 per cent of the property value, while the seller pays 3 per cent. Prices on new resort schemes are usually inclusive of charges and fees."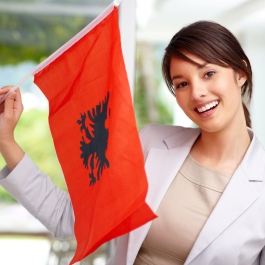 Why buy in Albania
• The Albanian lek is pegged to the euro; property is priced in euros
• Flat tax rate, and no stamp duty on property
• New property schemes are very affordable
• Building regulations ensure EU build standards
• Food and drink are cheap: a three course meal with wine costs £20
• Investment from expat Albanians who send money home
• Good roads
• Virgin beaches and mountains

But beware...
• Unemployment is on the rise as Albanians return from Greece and Italy, where they cannot find work
• With no national master plan, there is a fear of overdevelopment by people seeking quick returns
• Around 45 per cent of people live in the countryside, where life is little changed
• Limited tourism development: no golf courses, no attractions for families