December 2008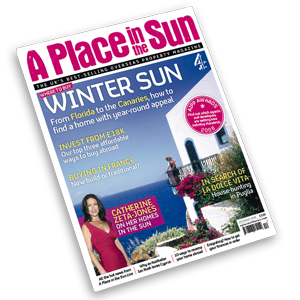 In this issue...
The December issue of A Place in the Sun magazine investigates the options for a winter sun bolt-hole whether your looking for family fun, an exotic getaway or sheer adventure.
There's a viewing trip to Puglia in Italy and some advice on affordable ways to buy abroad during the credit crunch. We take visit the Eccles family in their Czech guest house and take some good advice on putting your finances in order before moving abroad.
There's a round up of the winners from the innaugaral AIPP Awards, the industry's governing body and the usual comment from the television show presenters Amanda Lamb, Jasmine Harman and Jonnie Irwin.