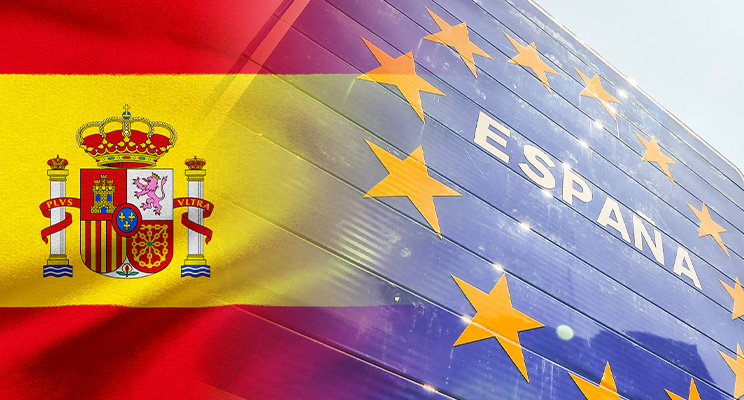 The Golden Visa
Spain's Golden Visa is an option for affluent British citizens looking to spend more than 90 days in the country after Brexit. Unless you can prove that you were settled (living permanently) in Spain before 31/12/21, you must now apply for some sort of visa to move stay for longer than this period.
Like other 'golden visa' schemes offered across the EU, it was set up as a residence visa issued to a non-EU national who intends to make an investment in Spain.
Although you can also invest larger sums of money into the country (into funds, shares, bonds), the real estate element of the programme offers a residency permit if you spend at least €500,000 on a property, or properties, in Spain.
Bear in mind that your investment of €500,000 must be all from your own pocket - not a mortgage lender. You can get a mortgage on a property that is worth more than €500,000, as long as it is only on the sum above this.
If you can afford this entry point, the visa is designed to be a quick and easy way of getting you and your dependents residency in Spain, and after one year you can renew for two years. The application process can take only 20 days.
You and your family must be fully covered by private healthcare (if they are under 65) - even if you only spend one week a year in Spain - and not have a criminal record.

DOWNLOAD YOUR SPANISH PROPERTY GUIDE HERE
It is not necessary to move to Spain with this scheme so it will be a useful way for second-home owners to enjoy stays of over 90 days at a time in Spain. But if you spend more than 180 days (6 months) at a time in Spain you will automatically become tax (or fiscal) resident in Spain.
You can also rent out your property to generate income, and need only visit the country to get or renew your residence permit. Unlike the Non-Lucrative Visa you are permitted to work in Spain, for a Spanish company.
If you do wish to use this route to residency, once in Spain you must apply for TIE (foreigner's identity card) and register with the Padron (census) in your local municipality within a month of arriving there.
Existing property owners in Spain can also benefit from this scheme: if you have purchased a home of this value since the scheme began in 2013, go can apply for a Golden Visa.
So how to get a Golden Visa? You must apply through a Spanish Embassy or Consulate directly, or through a legal representative to help you. Family members and dependents will need to provide proof of family relation, such as birth and marriage certificates, in their own applications.
You will need to have an NIE (fiscal) number, which you would have obtained already through purchasing your property, and proof of ownership through a certificate issued by the Land Registry. If the purchase has not been finalized, you can submit the preliminary contract, including deposit, and a letter from a financial institution in Spain proving available funds.
Although it can be renewed indefinitely, the Golden Visa is not permanent residency, nor Spanish citizenship. These can be applied for after five, or ten, years of permanent settlement in Spain, respectively.
Find out more about moving to Spain after Brexit: