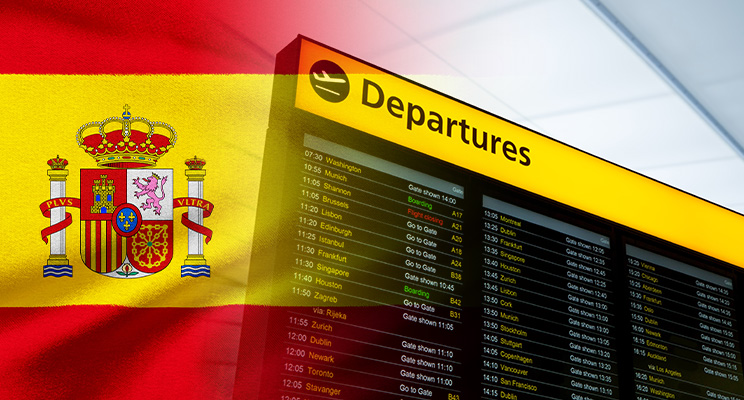 Ever since A Place in the Sun began, the most dominant type of buyer has been a couple in their fifties looking to buy a home in Spain with a view to spending longer periods there when they retire.
After saving hard for 20-30 years, they want to enjoy moving down a gear with a change of lifestyle whilst they are still very active and financially in peak shape. Maybe they hope to move to Spain one day.
So can this dream still be realised? Yes, it can, if you enjoy a certain level of financial security.
There have been no changes to the process or cost of buying a property in Spain, but now, unless you have a visa/Spanish residency, you can spend a maximum of 90 days in each 180 in Spain every year.
There is hope that this will be relaxed to at least a 180-day continuous stay, but there are two options for longer stays, depending on whether you are working or not, and how well-off you are.
The Non-Lucrative Visa allows people not working in Spain to stay there for more than 90 days. You must apply to the Spanish Consulates in the UK be-fore you go, meet certain income criteria and have private medical insurance.
Also known as the long-stay or non-profit visa, is for non-working individuals - with a reliable, ongoing source of income, whether from pensions, investments or a source outside the country. The minimum annual income needs to be at least €27,155 - or €33,893 for a married couple.
You are not permitted to work for a Spanish company under this visa, so if you then get offered a job/professional activity within Spain you would need to apply for a work permit after one year. Unlike the Golden Visa, you do not need to invest in a property.
This visa allows you to remain in Spain but once there you must apply for TIE (foreigner's identity card) and register with the Padron (census) in your local municipality within a month of arriving there. The visa is renewable after a year.
It is not necessary to move to Spain with this scheme so it will be a useful way for second-home owners to enjoy stays of over 90 days at a time in Spain. But if you spend more than 180 days (6 months) at a time in Spain you will automatically become tax (or fiscal) resident in Spain. With pension lump-sums often available from age 55, consider drawing these down whilst still tax resident in the UK.
If you can afford to buy outright a property for at least €500,000 then The Golden Visa will be a quicker route for you to spend long periods, or to live permanently in Spain. If you have already purchased a home of this value since the scheme began in 2013, go can also apply for a Golden Visa now.
You can work in Spain and there is no limit on days spent there. Each family member needs to apply but private medical cover is needed. Although it can be renewed indefinitely, the Golden Visa is not permanent residency, nor Spanish citizenship. These can be applied for after five, or ten, years of permanent settlement in Spain, respectively.
Find out more about moving to Spain after Brexit: