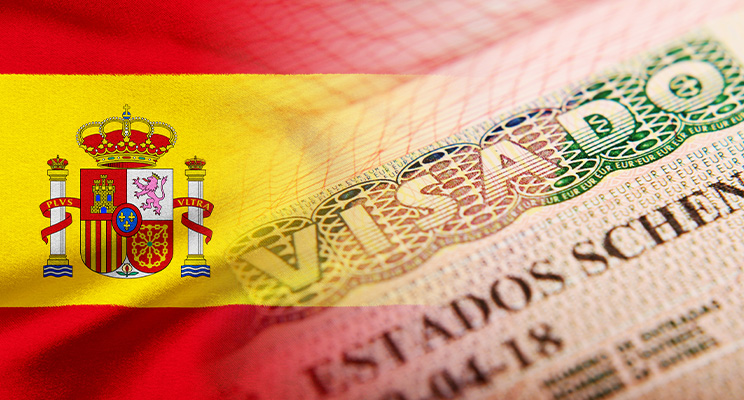 Spain's Non-Lucrative Residence Visa is going to be useful for many Britons seeking to spend more than 90 days in Spain in 2021 onwards. It is categorised as a long-stay visa.
Unless any kind of extension/relaxation is made to the '90 days in 180' rule by the Spanish government it will be the main mechanism for third-country citizens (the status of Britons post Brexit) including retirees and digital nomads.
The legal process is divided into two parts: the initial visa application in the country of origin, and obtaining the residence card once you enter Spain.
So how does it work? They first thing to note is that it is for non-working individuals - with a reliable, ongoing source of income, whether from pensions, in-vestments or a source outside the country (eg. digital nomads who work remotely).
You are not permitted to work for a Spanish company under this visa, so if you then get offered a job/professional activity within Spain you would need to apply for a work permit after one year. But you can invest in company shares, or work for a company outside Spain.
Unlike the Golden Visa, you do not need to invest in a property.
Each member of a couple of family must apply for this, and for the main applicant the minimum annual income needs to be at least €27,155 - or €33,893 for a married couple - with €6,778 per minor.  For a family of four this is €47,451. You must also have private medical insurance if you are under 65.
The application(s) must be made before you leave for Spain. You must do this via the Spanish Consulates in the UK (London, Manchester & Edinburgh) and the application takes 30-90 days to be approved. There is a non-returnable fee.
For the application you will also need to submit passport photos, your passport, birth certificate, proof of clean criminal record, proof of private medical policy valid in Spain, medical certificate, proof of income (bank statements).
Once you have received this visa, you can enter Spain. The visa is valid for one year, after which it is renewable for another two years (but sufficient income must be proved to cover both of years), then another two. After five years in Spain you can get a long-term residence permit (after 10, apply for citizenship). You do not give up your UK passport unless you become a Spanish citizen.
This visa allows you to remain in Spain but once there you must apply for TIE (foreigner's identity card) and register with the Padron (census) in your local municipality within a month of arriving there.
If you spend 183 days a year in the country, you will automatically become a tax resident, and pay income tax on your worldwide income.
Find out more from the Consulates here:
More on moving to Spain after Brexit: