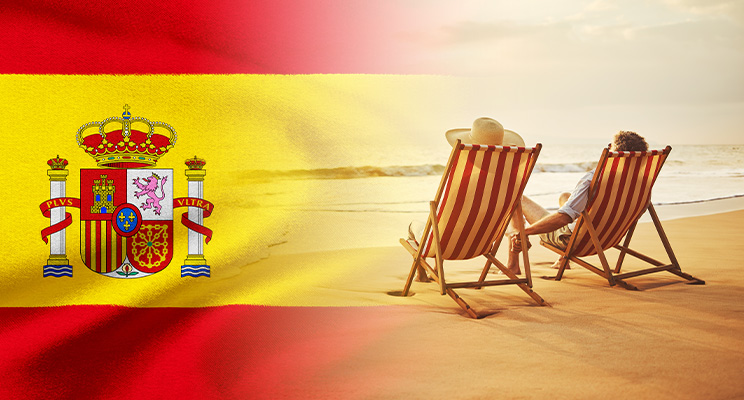 Retiring to Spain with its benign winters and relatively affordable cost of living remains a popular aspiration for many Britons. After Brexit it will still be possible, assuming you have a certain level of income, and there is the very significant benefit of still being able to access Spanish healthcare if you are over-65.
But what are the option for prospective retirees in 2021? First up, as things stand, you must have a visa/Spanish residency if you wish to spend more than 90 days in each 180 in Spain every year.
If you are looking to just rent a property, or cannot afford to buy one for €500,000 (without a mortgage) this will discount the Golden Visa route. It is worth pointing out that other countries have lower thresholds for the Golden Visa if you are reassessing your retirement plans.
So although Spain - unlike some other countries such as Italy - doesn't offer any visa or residency schemes exclusively aimed at retirees, the Non-Lucrative Visa will be the go-to option for many retirees.
It is designed for people not working in Spain who wish to stay there for more than 90 days and can demonstrate that they have the means to financially support themselves (for a single applicant the minimum annual income needs to be at €27,155 - or €33,893 for a married couple). These sums are the same for adults of any age.

DOWNLOAD YOUR SPANISH PROPERTY GUIDE HERE
You must also have private medical insurance if you are under 65, but if you have a UK-issued S1 healthcare entitlement certificate (available to those in receipt of a UK state pension) then you will continue to enjoy the same access to Spanish state healthcare as Spanish citizens. But always take specialist advice about pre-existing conditions.
It's also important to bear in mind that not all healthcare is free of charge (even to the Spanish) and that post-Brexit, over-65s will not retain right to access the NHS if they return to the UK.
The visa application(s) must be made before you leave for Spain, from the Spanish Consulates in the UK (London, Manchester & Edinburgh) and the application takes 30-90 days to be approved and is renewable after a year.
This visa allows you to remain in Spain but once there you must apply for TIE (foreigner's identity card) and register with the Padron (census) in your local municipality within a month of arriving there
If one of you happens to have an EU passport then the process can be easier: the British citizen can piggyback on the EU citizen's application for residency. Common-law partners might need to provide proof of status.
But what about your pension? Like anyone else, if you spend more than 180 days a year in Spain you will automatically become tax resident so will pay tax on your worldwide assets, including state and private pensions.
Pensioners can draw their pensions whilst living in Spain - with a few exceptions UK pensions will be uprated - and if you have the option to draw down a lump sum from your pension, experts advise that you do this whilst you are still tax resident in the UK.
Visit the Spanish Consul website for further resources.
The Pensions Advisory Service provides a free helpline 0800 011 3797.
Find out more about moving to Spain after Brexit: