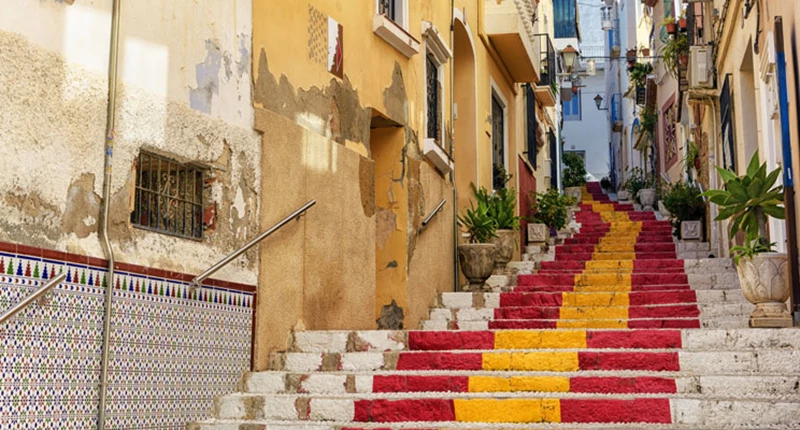 Ever wondered why Spain is the number one choice for Brits buying abroad? Here we list five key reasons why you should head to the Spanish Costas if you're ready to start a new life or own a holiday home in the sun.
1) Cheaper Way of Life
Not only is property cheaper in Spain, but the cost of living in Spain is too. According to consumer price website Numbeo.com, Spain is 19.9 per cent cheaper than the UK in terms of consumer prices; eating out and groceries are 29.5 per cent and 16.5 per cent cheaper respectively. It's not uncommon to pay €12 for a three-course 'menú del día', including wine and sea views. One euro for a coffee in a café is also not uncommon.
The costs of utilities are not hugely different, but in the warmer parts of Spain, you'll spend less on heating! A real bonus is council tax, known as IBI or SUMA, which is much less than the UK – for example, for a typical two-bedroom apartment in the Costa del Sol budget approximately €500 a year.
Related article: 3 Cheapest European Destinations Revealed
2) Healthy Lifestyle
Move to Spain and your life should get longer as well as more enjoyable. According to the OECD, life expectancy there is 83.2 years, the highest in Europe and two years more than in the UK. A combination of the Mediterranean diet, relaxed al-fresco lifestyle and balmy climate mean Spain is regularly rated as one of the healthiest countries in the world, including by the World Health Organisation.
The Costa Blanca, in particular, is noted for its idyllic climate, where low humidity levels are known to relieve certain health conditions, including arthritis and respiratory diseases. And if you want guaranteed sunshine, the Canary Islands are one of Europe's few genuine winter sun destinations. Especially reassuring for retirees, Spain's healthcare system was rated eighth best out of 192 countries in the 2017 Healthcare Access and Quality Index. This puts it ahead of the UK (30th), as well as Italy (12th), France (15th) and Portugal (31st).
3) Affordable Homes
From multi-million-euro villas to bargain beach apartments and rustic fincas to chic city pads, the Spanish property market caters for all tastes and budgets. Average house prices are far lower in Spain, so selling up in the UK should mean you can purchase a home in the Costas and have some cash left over from the proceeds – a common scenario with expat retirees.
Low-interest rates in Spain and the wider Eurozone mean euro mortgages are especially good value right now. Resorts along the Costa del Sol, home to Marbella and the glitzy Golden Mile, and Costa Blanca, home to Torrevieja and the fashionable resort of Jávea, offer the whole spectrum of price ranges. Other affordable options include Almería, Murcia and the Costa Cálida, where a budget of €80,000-€100,000 will bag you a two-bedroom apartment near the beach comfortably.
Most people buy on a complex or urbanisation with one or more communal pools and gardens. Some choose to be next to a fairway and part of a golf community. For a more authentic Spanish lifestyle where your money goes further, head inland to a rustic finca with olive trees or townhouse in a whitewashed village.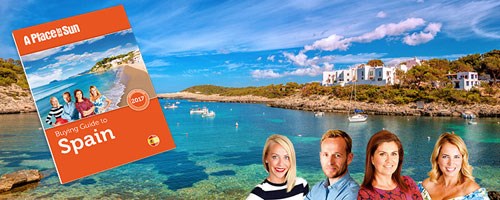 DOWNLOAD OUR FREE GUIDE TO BUYING IN SPAIN
4) Diverse expat population
In most resorts along the Costas, it doesn't take long before you bump into another British person. Despite Brexit, Britons remain the largest group of foreign buyers in Spain, accounting for around a fifth of all property purchases made by non-Spaniards in 2016. There are communities in the Costa Blanca and Costa del Sol where the UK population outnumbers all other nationalities.
You're sure to come across other foreign expats though, especially French, German, Swedish and Belgian homeowners. For many people, being amongst fellow countrymen and other foreign expats is both reassuring and fun. It helps that English is often the common language!
5) Plenty of flights
Few countries can rival Spain for choice of flights to and from the UK. Low-cost carriers, such as Ryanair, easyJet, Monarch, Norwegian Air and Jet2, now link regional airports across both countries. Key airports include Alicante for reaching the Costa Blanca, Málaga, for the Costa del Sol, Barcelona for the Costa Brava and Costa Dorada, and Palma for Mallorca in the Balearic Islands. These excellent air links make it cheap and easy for friends and family to come and visit you, and for you to nip back to the UK, for example at Christmas.
So, could Spain be the place for you? If so, click below to find your dream Spanish property.