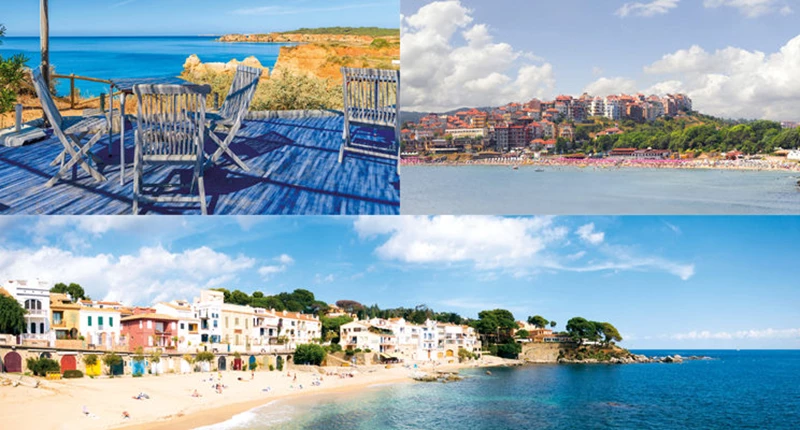 If you're looking to buy a property abroad, or more specifically in Europe, then we have some useful information for you. A recent report published by the Post Office has revealed the top three cheapest places in Europe to live in, based on the value of a basket containing 10 everyday essentials. Leading the way are popular destinations Bulgaria, Portugal and Spain, as UK citizens continuously seek their dream home in the sun without breaking the bank.
When looking to purchase overseas, cost will undoubtedly be the main factor behind any decision that you make. However, not only do you need to consider the outright cost of the property that you're purchasing (along with ongoing maintenance costs etc.), but you also need to consider your long-term expenditure in order to plan your budget accordingly, whether you're retired, starting a new family or just purchasing a holiday home. This includes everything from your lunch to evening meals, drinks to sunscreen and even less thought of items such as insect repellent and toiletries.
Based on these amenities, here are the top three locations across Europe which are offering the best value to overseas property buyers:
Sunny Beach, Bulgaria
Bulgaria's popular Sunny Beach resort on its Black Sea Coast has become somewhat of a property hotspot in recent years, which has witnessed a 10% decrease in costs for everyday goods. Situated within intriguing sand dunes, ancient ruins and hosting a bustling environment, apartments in this region are being priced as low as £12,000, as Bulgaria continues to define itself as one of Europe's most up and coming locations for overseas property buyers.
Browse through properties in Sunny Beach >>>
The Algarve, Portugal
The Algarve has long been the most popular location in Portugal to buy property in, which divides naturally into three sections; Eastern Algarve, Central Algarve and West Algarve. Despite this stunning stretch of land spreading across 240 kilometres of Portugal's south coast, day-to-day costs across all areas remain surprisingly affordable, despite its reputation.
Whether you're on a tight budget or are aiming high, the Algarve features many properties which cater to everyone's needs and requirement. Therefore, it's unsurprising that over 50,000 UK expats have decided to buy here in this simply stunning region of southern Europe.
download our free guide to buying a property in Portugal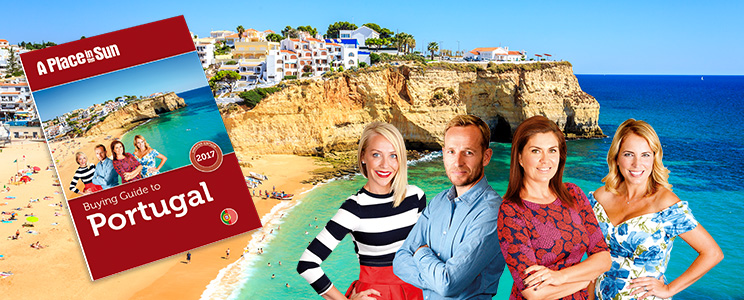 Costa del Sol, Spain
As one of the most popular locations for overseas property buying in Spain, many individuals will be thrilled to see the Costa del Sol being mentioned as the third most affordable location in Europe. So far there are over 137 different nationalities based in the region of Spain, with this number growing considerably year-on-year. With the Costa del Sol spanning over 100 miles and encompassing the popular resorts of Marbella, Puerto and Estepona along the way, there's no doubt that everyone's favourite Costa will continue to be a desired hotspot in the foreseeable future.
download our free guide to buying a property in Spain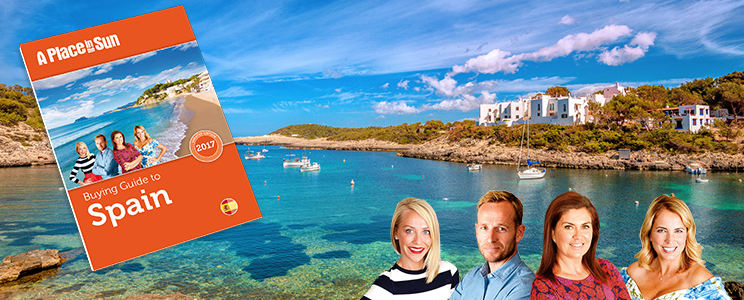 Other European locations to make the top half of the list are Paphos (Greece), Costa Blanca (Spain) and Majorca (Spain), as more popular European hotspots continue to lower their own costs in a bid to remain appealing to UK citizens during ongoing Brexit negotiations.
Despite this report, it's vital that you continue to carry out thorough research into European destinations before proceeding with your purchase, whilst remaining realistic with your budget both in the short and long term.
Happy overseas house hunting!
(Be sure to also download our useful guides to purchasing abroad, which will save you time, cost and resources).