House-hunting in...
We're teaming up with some fantastic estate agents and other property experts to bring you buying advice, industry insights and exclusive tours of apartments and villas from around the world!
Find out everything you need to know about buying abroad from the comfort of your own home, and take advantage of hearing expert tips for free! Register for upcoming webinars here.
House-hunting in Spain with Your Dream Home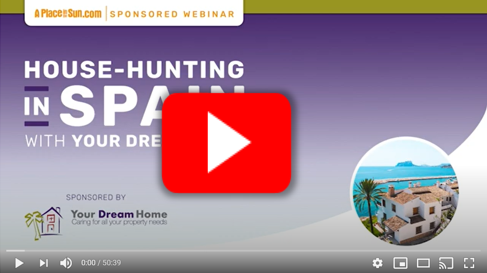 Broadcast: March 26, 2021
Mark Rawlings, owner of Your Dream Home in Spain takes us on a tour of 3 fantastic areas - La Cala de Mijas in the Costa del Sol, Condado de Alhama Golf Resort in Murcia, and Origo Mare Villas, Fuerteventura.
House-hunting in Florida with Homes of America Realty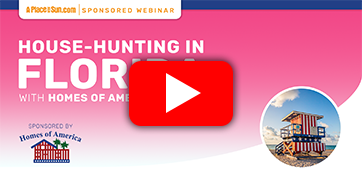 Broadcast: March 09, 2021
Join us as we chat with Howard Thorne, an experienced and licensed broker with Homes of America Realty and Management, as he shares a selection of different properties currently on the central Florida market with A Place in the Sun Editor, Liz Rowlinson.
House-hunting in Portugal with Ideal Homes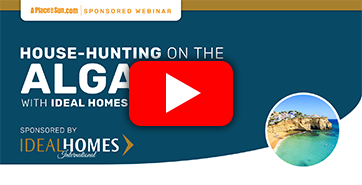 Broadcast: February 05, 2021
In this webinar we take a look at three amazing properties and discuss how to work with the changes happening now that the UK is out of the EU. We're joined by Angela Worrall, Director at estate agency Ideal Homes International.