House-hunting in Spain with Your Dream Home
Sponsored by

About this webinar
Mark Rawlings, owner of Your Dream Home in Spain takes us on a tour of 3 fantastic areas - La Cala de Mijas in the Costa del Sol, Condado de Alhama Golf Resort in Murcia, and Origo Mare Villas, Fuerteventura.
Watch the video below and join Mark as he takes Liz Rowlinson, editor at A Place in the Sun on a fascinating tour of these 3 properties from across Spain and chats about how to go about buying property in Spain. 
About Your Dream Home
Your Dream Home are your property experts on the Costa del Sol, Costa Blanca, Murcia & Fuerteventura. Our friendly team is committed to helping you find Your Dream Home in the sun. We have a great selection of apartments, townhouses and villas for sale and rent. We also have access to direct bank repossessions, distressed properties and new developments.
With so many properties for sale and rent in Spain, it can be overwhelming and difficult to know where to start. What sets Your Dream Home apart from all of the other real estate agents in Spain is that we listen to what YOU WANT. Our experienced property experts are here to help. We can help answer any questions you may have about property for sale in Spain. We make the whole searching, viewing and buying of your new Spanish property an easy and enjoyable experience. Let us help you find Your Dream Home in Spain.
Download Your Dream Home brochures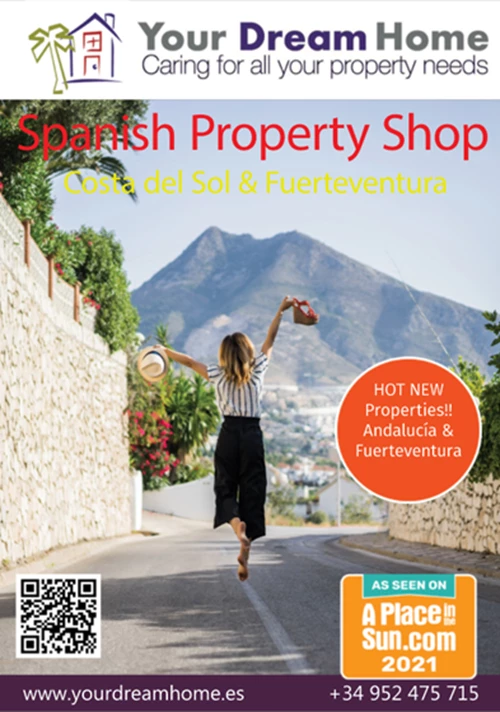 Property Guide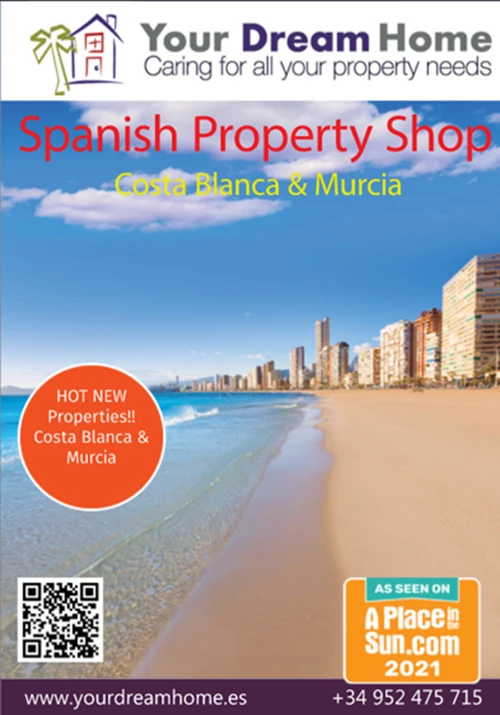 Property Guide
Ask Your Dream Home a question