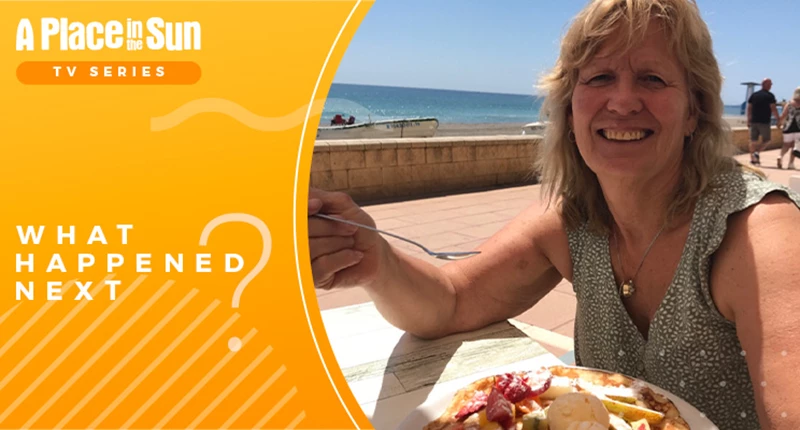 "I don't regret a day I have been there – only the days I am not going"
Tracey Thomson from Coulsdon in Surrey took along best friend Jackie on her property hunting trip to La Duquesa on the western Costa del Sol in December 2021. Part-time children's nurse Tracey loves to socialise and meet new people, which was the plan for her new home in Spain. After seeing three properties with Jasmine, Tracey and Jackie just knew property three was the one, and rushing through the viewings for the final two, she is seen having an offer accepted on the duplex apartment for £145k.
Catching up with Tracey during the mid-December freeze, she reflects on the property trip exactly a year ago which was all quite a rush. "It happened very suddenly, and the evening before Boris [Johnson] had changed the Covid travel guidelines so we would have to self-isolate on our return from Spain," says Tracey, 61. "But it was worth it as I got the place of my dreams."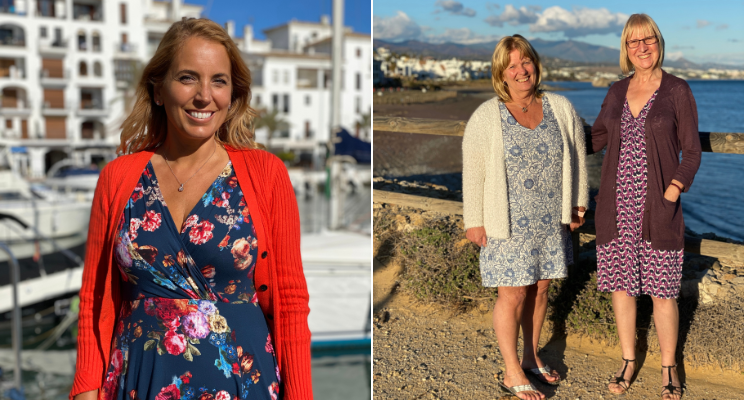 Find out more about the episode
It took until March to complete the purchase and Tracey has been out 'six or seven' times since. "I have bought some new furniture and I went out and painted everything white. I have found a great DIY man who can do bits for me and I also have a nice neighbour who can keep an eye on things for me when am not there, or water the plants." The community fees for the urbanisation are €90 a month.
Jackie has been out to Spain twice more with Tracey – and has two more trips booked already. The friends even did a couple of runs in Spain – they are regular running partners back home and they both completed the London Marathon in October – as well as exploring nearby areas such as Estepona and Ronda.
"I took my two boys [aged 23 and 26] in October and they were impressed. They will also be able to use it when am not there, but the problem is when I let friends or family use it, I always want to visit myself!" adds Tracey. "And I need to discover some new places to show people each time."
Tracey works 'harder' in the winter so she can take more time off in the summer when she will spend a few weeks at her home – within the 90-day in 180 limit for British nationals.
Read more
"I've met a lot of British people and had some good nights out. I am due to go out there for my first new year," she adds, where it should be a welcome few degree warmer than southeast England.
When she finally got the keys she says it was very emotional, as it was when she had the offer accepted at the end of the programme. It's been a tough few years since the death of her husband, Tony. "I did feel quite apprehensive about the filming, as did Jackie, I didn't feel natural behind the camera. But it was lovely with Jasmine, who was very professional. I think I got a real bargain, with similar properties selling for around €30k more now. It was a case of me being in the right place at the right time."