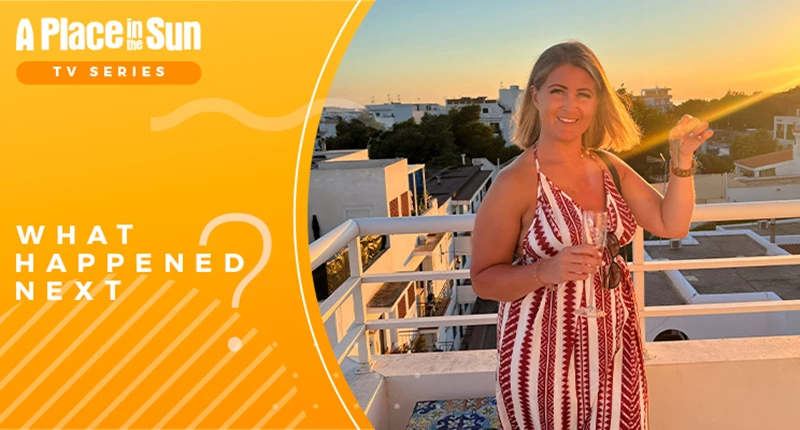 "Everything went incredibly smoothly and it's a bit surreal that it's actually happened!" 
Paramedic Jenny Butler from Chingford in Essex loves to travel, and especially with her friend Baz. Amongst their favourites are Ibiza and Corfu, and in April 2022 they went out to film with Leah to find an apartment on the west coast of Ibiza. Jen put in an offer on property five, a three-bedroom apartment in San Antonio, which she paid £233k for in the end. When catching up with her after a busy summer, she's definitely made the most of it… 
Jen, 32, says the whole process went remarkably smoothly and after putting in the offer on 29th April, she got the keys on 8th July. "I've managed to sort out my holiday allowance so I could spend more of the summer in Ibiza than here. I've been out for a couple of longer holidays and six shorter trips."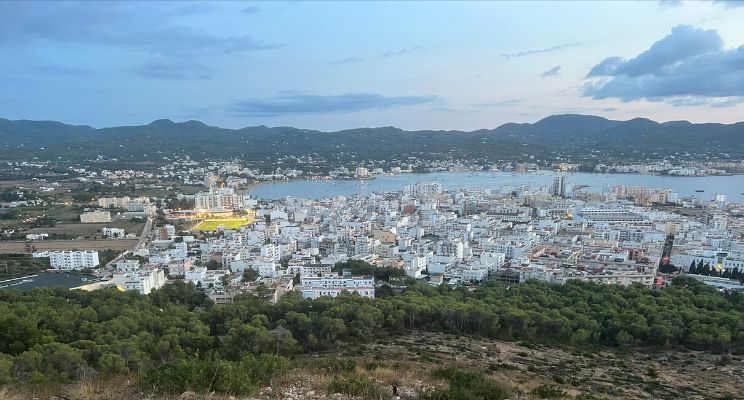 When she first bought the furnished flat, that had been rented out by its Spanish owner, but apart from replacing the beds and mattresses she's not had to do too much yet. "Actually ordering those from Ikea in Spain was the hardest thing about the whole process," she says. 
She's got the know the other owners in the four-storey building, two of whom are Spanish couples that live there full time, and they have a Whatsapp group to discuss housekeeping and any other issues. It's really handy that they can keep an eye on her property whilst she leaves it for the winter. The running costs for the flat are also refreshingly low – at only €20 per month for the building's community fees.  
"I've been out in October with my dad to fix some bits and I have some things I'd like to do before next summer – I will replace the air conditioning and put in a new kitchen," she says. She's not permitted to rent it out commercially but will let family and friends use it.  The roof terrace is especially well used. "Five of us can sit up there and I just love the sunsets," says Jen, of the advantage of being on the western side of the island.
 She says she didn't think she wanted to buy in the busy party resort at first, preferring the quieter Cala Tarida, further south, but she realised it would be more practical. "I don't want to drive when am here and sometimes I just can't be bothered to walk too far so it's great to have everything within a short stroll," she says. 
She found the filming fun yet quite tricky to be in front of the camera. "I am just really happy I managed to find somewhere so easily and I find it a bit surreal, having to pinch myself and wonder if it's actually happened. It's lovely just being able to turn up to my own place." 
Find properties for sale in ibiza