The Charente has become one of our most popular French regions in recent years - but why? Janine Marsh has taken a tour.
North of Bordeaux in southwest France, the department of Charente, named after the Charente river, is a place of forests and hills and lush vineyards where grapes produce Cognac, the department's most famous product. Part of the Poitou-Charentes region, it is also one of the sunniest corners of France, with 25 per cent more sunshine hours than London.
As an alternative to the Dordogne, it's been growing in popularity with British buyers, because it offers a great coastline, wonderful food and wine, pretty villages and affordable houses.
The department is served by excellent motorways with easy access from the ports of Brittany and Normandy and is about seven hours' drive from the port of Calais. The closest airport, La Rochelle, offers flights to the UK and Europe, as do Bordeaux-Merignac and Poitiers airports a little further afield. Trains stop at several towns and the fast-track LGV service connects to Angoulême, from where you can reach Paris in one and a half hours.
Vineyards are sprinkled across the region, with the most prestigious being in Grande Champagne (no relation to Champagne further north), a member of the European Cittaslow movement where the quality of life takes precedence. Though not as celebrated as Bordeaux, Charente's vines produce fine wines and the local favourite, Pineau des Charentes, a fortified wine drunk as an aperitif.
Charente property market examined
Charente provides excellent value for money for property buyers, with prices remaining stable and a wide variety of houses for sale at all price levels. Properties in Charente are substantially lower in price than in the neighbouring department of Charente-Maritime – €1,207 per m2 compared with €2,874 per m2, according to meilleursagents.com, the property prices portal.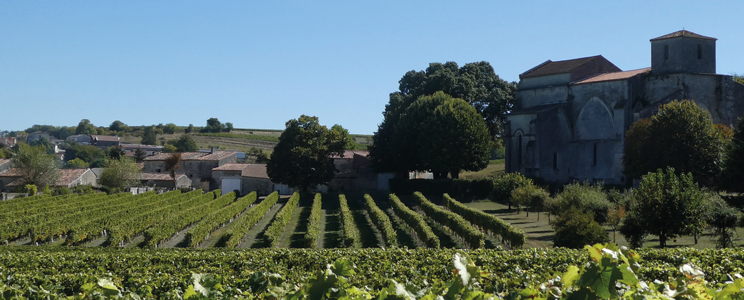 There's a good choice of town and country living with three main districts, the biggest being the capital Angoulême (population circa 42,000) which borders Dordogne and is famous for its International Comics Festival. It's not a big city, is easy to get around and has a great array of shops, restaurants and bars as well as cultural venues.
The second district, Cognac, is well visited by tourists, thanks to the presence of several Cognac producers. But there's more to it than eau-de-vie, with a thriving centre and plenty of shops and restaurants.
Finally, Confolens, which borders Limousin, is a sleepy medieval town in a largely rural district, with an emerging tourist market.
In Charente, you're never far from the countryside. British buyers tend to look for properties in the surrounding villages rather than the centre of towns, and with 404 communes in the department, there's a lot of choice. Charentaise-style houses – traditional stone properties, often with exposed beams and an enclosed courtyard to the front – are sought after and are usually located in tranquil hamlets.
Small towns such as Ruffec in the north of the department are popular. It is one of the hot spots in A Place in the Sun's Best Places to Buy in 2019 index. The quintessential French market town has a good choice of shops and restaurants and a train service to Bordeaux and Paris. Here you can find properties from well under €100,000, while a little over €250,000 will get you a fabulous ten-bedroom Maison de maître.
Expat Kate Soldado, 36, moved to nearby Champagne-Mouton last year with her husband Antolin and five-year-old daughter Nancy. They've set up a plastering and tiling business and Kate runs Charente Equine Services providing bespoke horse-sitting services.

"We love the Charente for the food, wine and slower pace of life," Kate says. "The countryside is very much like that of the Yorkshire Dales where we used to live and it's one of the reasons that we chose the area. 
"As an equestrian, the out-riding is just second to none! We have mile upon mile of Chemin vert [green way] from outside our front gate. It ambles through forest and countryside and you never have to go near a road. It really is idyllic. The people are very friendly and helpful, the village school is lovely, there are lots of places to visit nearby and the weather is wonderful." 
If you're after a bargain this area has lots to offer in charming villages and hamlets around Ruffec, Villefagnan and Nanteuil-en-Vallée where properties under €50,000 aren't that unusual. 
Aubeterre-sur-Dronne in the south of the department is another favourite with expats and is officially one of the most beautiful villages in France. The prices are slightly higher here and if summer crowds are not your thing then this one probably isn't for you. 
Charles Miller of Charente Immobilier, based in Jarnac – home to the Cognac producer Courvoisier and birthplace in 1916 of the former president François Mitterrand – says that typical buyers over the past ten years have changed. 
"Once the area was mainly about second homes, but it's increasingly attracting permanent owners and in the last few years there's been a marked hike with Brits buying pre-retirement, preparing ahead of their relocation.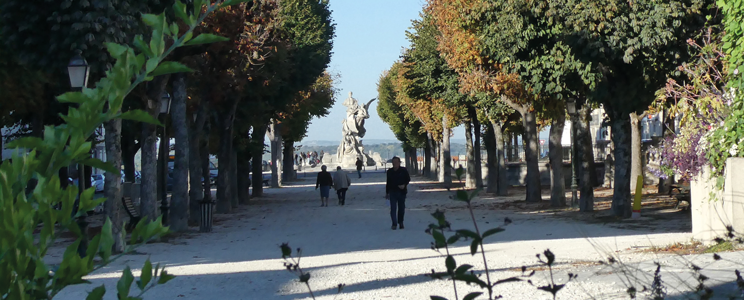 Though the Charente is easy to get to, it's different enough that you really feel like you are 'proper' abroad.
"For British buyers, the Charente is considered cheap," he says. "It's certainly less expensive to buy here than in neighbouring Dordogne, though it also has a very different landscape, very open, a land of vineyards and light."
The average price per m2 for property in Charente is around 22% cheaper than in Dordogne (meilleursagents.com).
"The average sale price for a large house in the Charente for my British buyers is around €220k but Brits spend more than French buyers and the average sale price is much lower if you include them." His top tip is to look for property along the river valley around Jarnac and Cognac.
Louise King, local agent at Leggett Immobilier, a British expat who has lived in Charente for 12 years, says that British buyers fall in love with Charente for its opportunities to enjoy a less stressful lifestyle that's more outdoors-led, thanks to the great weather: "For those wanting  a rural lifestyle but with access to the facilities of a town as well as things to  do in winter months, Charente is ideal. The tourist industry is buoyant, thanks to the famous Cognac production, proximity to the beaches of Charente-Maritime on the Atlantic coast and the vineyards of Bordeaux, plus it has lots of sunshine.  It's a really fantastic location in the southwest of France but without the high property prices.