A Quick Look at Property in Tenerife
Tenerife is not an easy island to define. You can enjoy country walks though banana and avocado plantations, cycle through pine forests and clamber down deep gorges. If that's not your usual image of the island, then yes it has world class golf courses, golden beaches, crazy nightlife and British-style pubs along the prom too. It also has old colonial towns, a fabulously wild carnival and dominating it all, Spain's highest mountain, Mount Teide.
Tenerife is a third larger than Greater London and has a population just over 900,000. Nearly half of the population live in and around the provincial capital, Santa Cruz. Tenerife isn't just a holiday island; there is a large university and the city is an important business centre with plenty of cultural diversions too.
Most people aren't here for business though. Tenerife has eight high quality golf courses, 67 kilometres of sandy beachfront and a relaxed atmosphere that comes of the "season" being spread across the whole year, not crammed into 12 frenetic weeks of summer.
The year-round warmth that keeps us coming to the Canary Islands has a bit more variety in Tenerife, however, where you can take the cable car up to the top of Mount Teide and enjoy snow even in summer. The island divides into north and south environmentally, with the north the more rural and tranquil, with mist-covered mountains coming closer to the sea and the ruggedly beautiful Anaga Mountains on the north-east tip. Along the south coast, the beaches are more likely to be golden sand than the north and we find the more typical locations for expat living.
For property, the north has a string of attractive villages such as Taganana, but towns like Puerto de la Cruz or Icod le los Vinos will have much more property to choose from. The houses here have a real rustic beauty to them different to anything you'll see in mainland Spain.
In the south and west are the famous resorts of Playa de las Americas and Los Cristianos and the high-end Costa Adeje. This is much more reminiscent of the mainland costas, with property at a huge variety of prices starting from under €100,000.
More of us have been looking to buy in the hills in recent years. Traditional homes here tend to be stone bungalows and you won't find much choice below €250,000. But they have sensational views and offer rural simplicity just a short drive from seaside fleshpots.  
If you would like more detail about some aspects of buying a property in Spain, then download our FREE guide to buying property in Spain sponsored by HomeEspaña.
It covers the popular regions of Spain, a run-down of the Spanish property market including the types of property and things to watch. We give tips on legal, currency and tax as well as the steps involved in the buying process.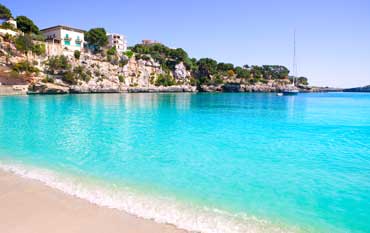 7 Steps to Buying:
How to buy property in Spain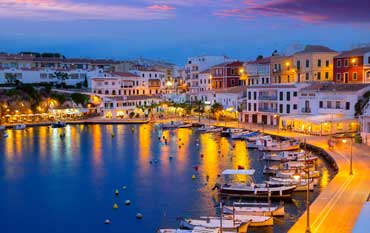 Area Guide:
In-depth guide to Tenerife
Interactive Map:
Find out which Spanish region is right for you
Recent Articles