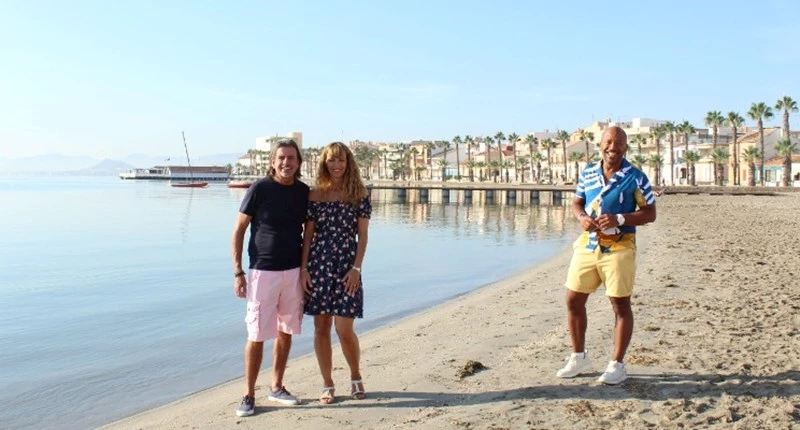 John and Diane Evans are often recognised as they spend time in Los Alcázares on Spain's Costa Calida. The couple from Baslow have just purchased a home in the seaside town after dozens of trips there over the past two years, but their appearance on A Place in the Sun's TV show has made its mark.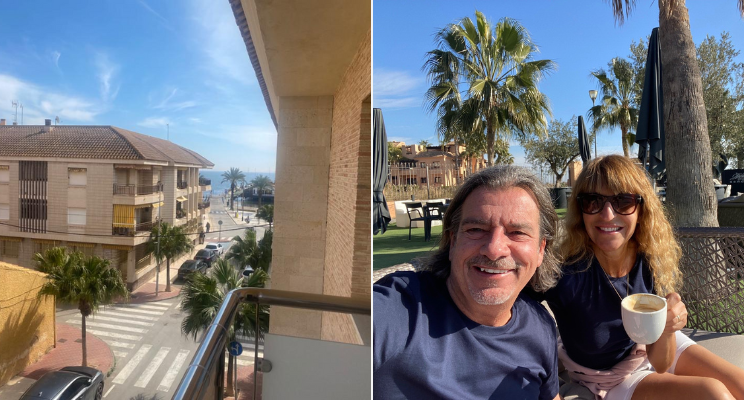 "Three different people have approached us there and told us that they bought a place here on the back of one of the [three] times the programme went out," says John, 60, an estate agent back in Derbyshire. "We've got to know a few people this way!"
Although John and Diane, who run the family property business together – and have two grown-up daughters - didn't end up buying one of the properties on the show they loved the place so much that they kept going back. With their budget of £150k-180k they kept an eye out for the ideal property each time they went out.
"With the economic uncertainty too, at the end of last year, we were being a bit cautious. We didn't want to commit to a purchase until we were sure that things were not going to get worse," says John. "Interest rates are going to plateau, I think, and from being very busy our own estate agency business, we don't think things are feeling too bad. We sold five houses this week."
And now they have bought one too. Last month they finally found their dream home: a three-bedroom apartment in a traditional block of the old town, 50m from the marina. The paperwork is going through but the current Spanish owners are keen to use their property for the start of the summer, which suits John and Diane. The couple paid €170,000 for it, including all the furniture.
"We love the town so much. It's just so Spanish in what is quite a commercialised area. It's got great beaches, a lovely promenade and it's not really that expensive," says John. "It's a little haven."
Los Alcázares is a popular former fishing village on the Mar Menor, Murcia. It has a population of 15,000 that rises to 100,000 in the summer when plenty of city-dwelling Spaniards descend on the town to spend a couple of months there. Foreign buyers have been joining them in recent years.  The average price is €1,650 per sq m, which means that a 60 sq m apartment costs around €100,000.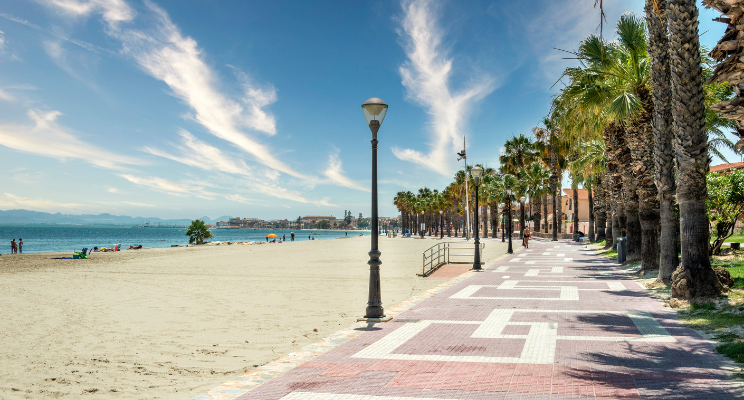 They think they got a great deal. "We are very excited and intend to visit around eight times a year," says Diane, 58. "We are hoping to spend longer periods in Spain, especially during the winter."  Community fees are around €100 a month – there's a lift in the well-maintained block of apartments, underground parking and a communal rooftop sun terrace.
Read more
"It's the ideal lock-and-leave property," says John. He adds that they have kept in touch with Craig, the presenter on their TV episode with whom they were very impressed with. "We had a great time and are happy that 2.5 years on we have just what we want."
John and Diane will be joining us on stage at A Place in the Sun Live in London this June! Make sure you've got your tickets to hear more about their story, and to take the next step in your overseas property purchase.