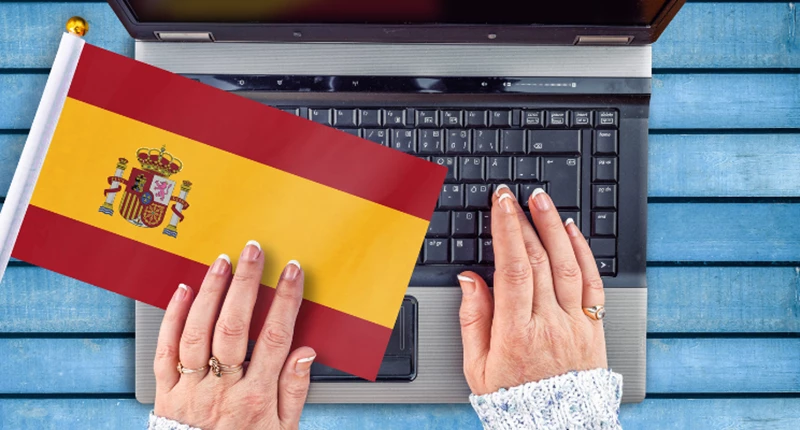 "I got my Spanish digital nomad visa through in 10 days!"
For those who have been waiting long and patiently for the arrival of the digital nomad visa in Spain we have good news. It's possible to get one in just 10 days.
Sarah and her husband Nick from Dorset hadn't been waiting patiently. They hadn't even targeted Spain, but it was a serendipitous moment of their nomadic life that led them there, as Sarah, 54, explains.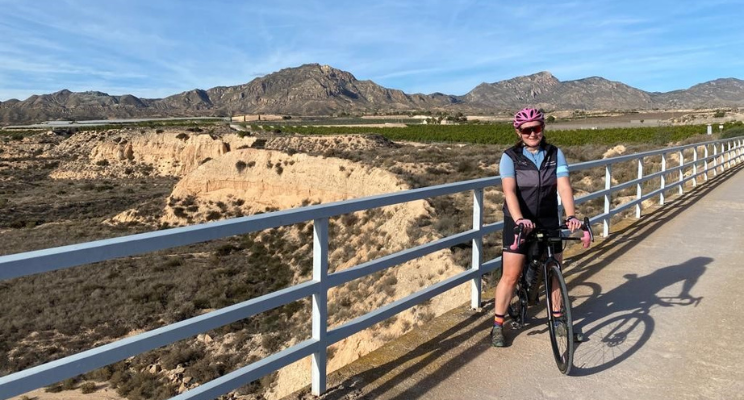 "Our plan was born out of lockdown. We are endurance cyclists, yet cycling in the UK had become miserable and dangerous. After two violent road incidents we spent all of our time escaping to France or Belgium, until we hatched a bigger plan (and saved up a year's travel money!).
"We rented out our UK house, my husband gave up his building job and we went digital-nomading with our van and two dogs, living in AirBnBs. The first place we went, at random, was Murcia, and we loved it. All types of terrain, quiet roads, courteous drivers, endless sunshine, good coffee, lovely people. Cyclist heaven.
Applying for the digital nomad visa
"We spent the rest of the year travelling and just pined to be there. We were in Croatia at Christmas when we heard that Spanish start-up law passed unexpectedly early. Until then we thought we were likely to settle in Portugal. Hearing that we could apply within Spain, we packed up our bikes and headed for Spain. Through very helpful advice at Spain Info at CAB Spain we found a lawyer who helped us apply."
The couple had most of their documents with them, whilst family and friends helped them to get the rest. They needed copies of their passports and their marriage certificate, an ACRO police check and private healthcare cover.
With Sarah as the main applicant – and Nick piggybacking as her spouse – the freelance copywriter had to show her CV, evidence of long-standing relationships with a couple of her regular employers, that she was OK to work remotely for them and that she has the required experience/training. This requirement can be fulfilled by proving that you have worked for your employer for three years (if you are employed, not self-employed).
She also had to provide bank statements to show she earns over the minimum income amount of €28,000 per year (double the minimum wage in Spain). Family members must demonstrate an additional €9,440 per year.
Read more
Another document she had to provide was a certificate of continuing social security coverage to show that she would continue to pay national insurance payments in the UK. 
"It took about a month to sort out documents and only 10 days for the application to be processed – on Feb 22nd we got an email through to say we'd been successful."
The speed rather caught them off guard. "We aren't well prepared and still have a lot to sort out, selling the UK house, finding a house here, sorting out finances, and still quite a lot of bureaucratic hurdles to get over, like getting our TIE."  The couple have a long-term AirBnB rental in a village northeast of Murcia city.
She estimates the total cost of getting the visa for them both to be around €3,600, the bulk of that is legal fees but also includes the translation and legalising (apostille) of official documents. It's possible to cut costs by applying online yourself, but she didn't feel brave enough at this stage.
For a positive result I would strongly suggest using an immigration lawyer, says Myra Cecilia Azzopardi of Citizens Advice Spain. "Why? The process requires a digital signature, the application procedure is In Spanish, no application is possible in UK consulates as yet*, and if you apply in Spain you must be there legally."
Find a property for sale in spain
[*details true at the time of writing, 15th March 2023]