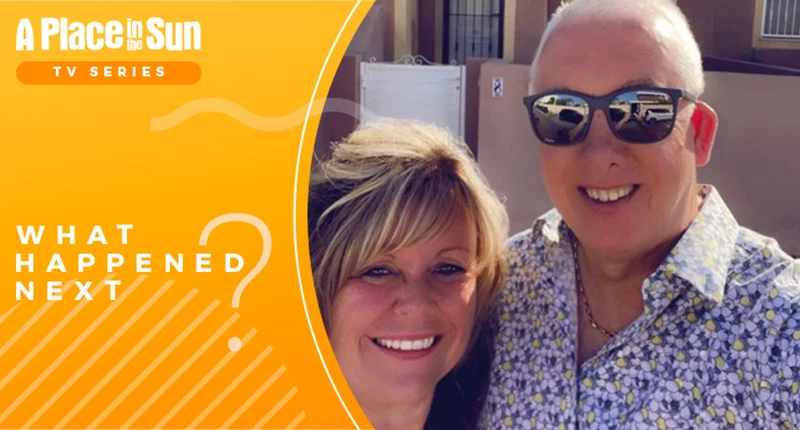 "It's great - and only costs us around €50 a month to run" 
Accountant Jane and Neil, who works in business development, from the Wirral were looking for a 
holiday home in Spain to enjoy with their five grown-up children and the grandchildren. Following a 
later looking for a three-bedroom property with a budget of £100,000 in the 
Gran Alacant
 area of the 
Costa Blanca
. The show concluded with them accepting the counter offer of £106k for property 
number four, for sale at £109k.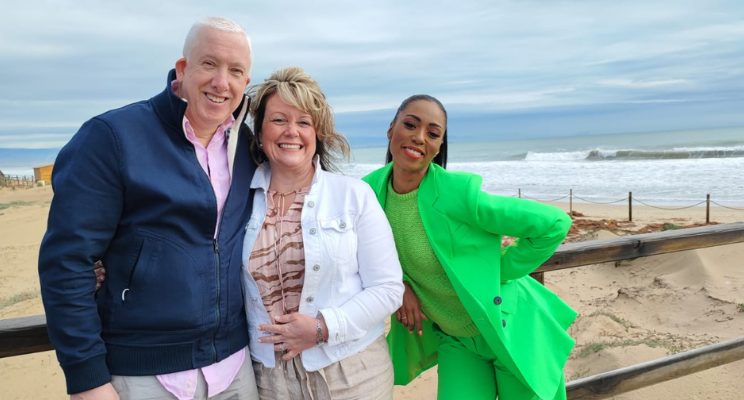 Jane and Neil are just about to make their sixth trip to Gran Alacant when we catch up with them in 
January 2023. The couple report that everything has gone very smoothly and they love their new 
place in Spain. "We went over in May to complete and get the keys [less than two months later] and 
with the place ready to move into it was just a case of replacing some furniture," says Jane, 53. "Our 
plan is to visit every other month, as we are both still working. But it's all very easy." 
The apartment is just 10 minutes from Alicante airport, and able to choose between flights from 
three or four airports in the north/midlands they find trips over relatively affordable – at £200 return 
for them both. They've grown to like the Gran Alacant area, although Jane had ne ver visited it before 
"It's quieter and more friendly than nearby 
Torrevieja
, although we do love going to visit the seafront 
there, which is really buzzy with restaurants and bars," says Neil, 60. "Gran Alacant has its own 
commercial centre and it really easy to manage to get everywhere without a car." 
The couple go to Carabassi beach – a long strip of sand backed by sand dunes – every day when they 
are out at their apartment, it's a 30-minute walk. "We also like to visit Santa Pola and Elche."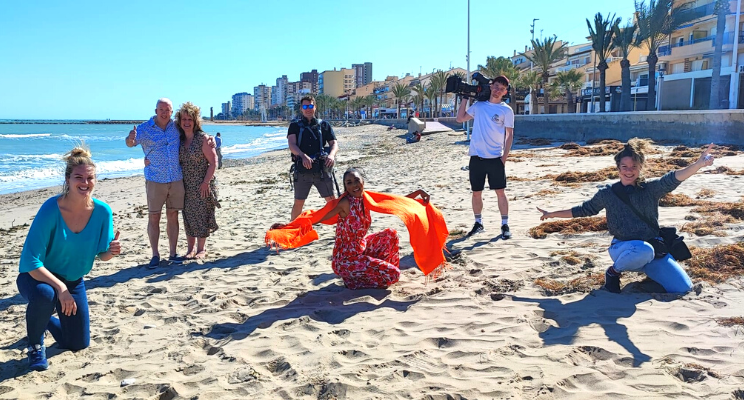 The couple have re-configured the basement floor of the house to accommodate another couple of 
bedrooms so they will be able to accommodate their large family – it's affectively got five bedrooms 
now. "I am just blown away that we could get a whole house for our budget, I had only expected to 
get a flat," says Jane.  She says it's also affordable to run, with community fees of €80 per quarter, 
and with all the bills included, it's only around €50 a month. 
There's also a feeling that it was meant to be as the previous owner, Jamie, had named the 
apartment "Casa Jaime" and it was with the inheritance from Jane's mother - known as "Jai" – that 
the couple were able to buy the property.  "I'd advise people to just do it, go and buy a place, it can 
be very easy," she says of the whole experience, although she wasn't the one who suggested they 
apply for the show. "It was a bit of vanity, I always liked the idea of being on TV," says Neil. But their 
new home is far from being a vanity purchase.