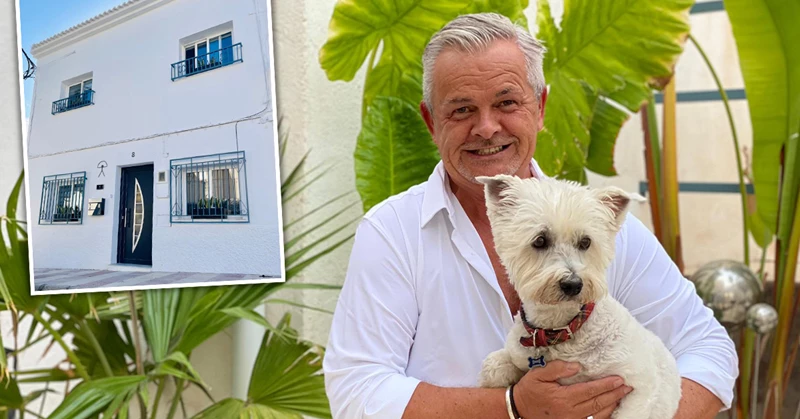 After holidaying there for 40 years, Jeremy Wilson says he always knew he was going to move to Spain. With the prospect of turning 60 in 2022 he decided it couldn't wait any longer. He's swapped selling new homes in East Anglia for a big UK housebuilder for serving up jamon and pastries for breakfast in his boutique B&B in Almeria. 
"I more than love life here, it's better than I ever imagined," says Jeremy, who has three guests due to arrive, even in the first days of January.  "The only problem is being so busy as I run the whole thing by myself. Am on call a lot of the time!"
Jeremy, from Beck Row in Suffolk, had been in hospitality for a decade and then sales for 30 years and thought that running a small B&B might work to his strengths. He liked the idea of Almeria for its Andalusian climate and authentic Moorish culture without the price tag of the Costa del Sol. "I love Barcelona but it's way too expensive and I hadn't actually visited Almeria before really liked it. I wanted to live in rural Spain, rather than surrounded by expats."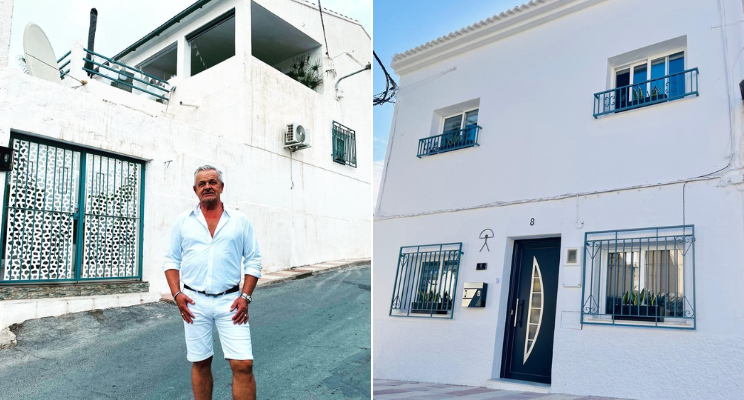 Casa Dolly is located in the small Moorish town of Cantoria, around 10km south of the town of Albox, 35 minutes from the coast – and Vera Playa. With a budget of €70,000 he bought a six-bedroom, five-bathroom traditional house that had stood empty for 10 years. "The Anglo-Spanish couple who had owned it had fallen out and just left it, literally, with the beds made," says Jeremy.
He had been out to look at six properties with the agent Almeria Homes and knew that the property offered him the scope to set up the boutique B&B he envisaged. He got the keys in September 2021, cleared the house, got the builders and spent €20,000 on renovation with four bedrooms ready for paying guests. The fact that he shipped over his 'show home' furniture from the UK gives the place a fresh, contemporary style that clearly appeals to his many regulars.
Read more
After getting a tourist licence to take guests he started taking bookings on 7th March when he put Casa Dolly on Booking.com, although The Mayor of Cantoria 'officially' opened the B&B on 30 May. "I always saw French mayors opening chateaux B&Bs on TV but had never seen this in Spain. So I thought why not here?" he says. "The mayor came and I laid on live music, food and drink and around 50 people came, including the builders. I wanted to show people what we'd been doing."
Rooms cost €55-75 per night.
On why he loves Almeria he says it was a combination of the affordability and the less developed as aspect of it. It's home to Europe's own desert, Tabernas – perfect for filming spaghetti westerns - and a coastline that includes some of the best beaches in Spain. Popular Mojacar is also easily reached on the coast, and the area's mild winters attract professional cyclists to train in the hills – there are hiking trails around Cantoria, but actually Jeremy says his mostly Spanish guests are often there for work – there are 3,500 people employed at the nearby Cosentino HQ (they make worktops) and contactors and the company doctor are regulars at his B&B.
Like the sound of Almeria? You can find a cortijo (farmhouse) that needs work for as little as €40,000-€50,000, says Penny Holliday of Almeria Homes. The market town of Albox is the biggest hub of the area, with tapas bars, shops, supermarkets and a school. It's got a large ex-pat community, unlike towns such as Cantoria.