Brits are taking mortgages to buy in Spain
Buyers are back in Spain and they are borrowing again too, it seems. Agents and lawyers report an uptick in buyers taking out mortgages to buy properties, especially for purchasing holiday homes on the Costas. 
"The numbers are going up and up," says Kevin Monger, founder of Mortgage Direct, a broker in partnership with A Place in the Sun on A Place in the Sun Mortgages. "Although rates have increased, they are still competitive when compared to the USA and some European countries."
Loan to Values
James Vizetelly of agent Affinity Spain concurs: "We've never had such a high proportion of people taking mortgages – even though being a cash buyer is without doubt easier. We've got around 40%t of buyers doing this, typically borrowing 60% loan to value."
Some non-resident buyers have reported they have received 70% LTV – especially if they are borrowing over €100,000. "It's easier to get 70% if you are earning in euros," says Kevin Monger.
Effects of the cost of living crisis
Behind this trend is buyers' instinct to be a little conservative in the current climate as we head into recession and the cost of living crisis looks set to continue. "People are suggesting they want to keep some money in the bank rather than over-stretch themselves," adds Vizetelly.
There is also the issue of being able to hedge on the exchange rate. If you have sterling in the bank and the pound is low, you can limit your exposure by taking a mortgage and then paying it back when the rate improves.  Of course this also depends on what sort of early repayment fees might be incurred.
Early repayment
In the case of early repayment, Spanish banks have to demonstrate a loss going forward to charge their clients, says Monger. When interest rates are very low it's hard to prove this, but when they are rising it's much more of an unknown. But the fees are still typically lower than in the UK. "It's statutory that for the first 10 years the penalty can be up to 2% [of the balance] and thereafter up to 1.5%," he says.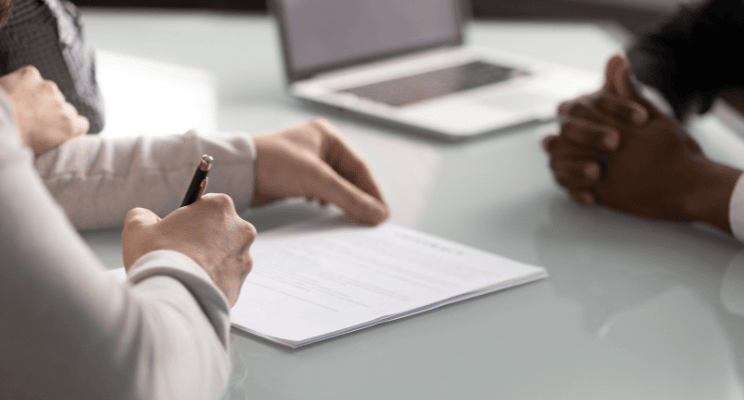 Typical mortgage term
Whilst the typical 50-something buyer will go for a 15–20-year fixed deal, there are many purchasers seeking as long as they can get so their monthly outgoings are as low as possible. This might be a 30-year term.
Mortgage rates
For British buyers at the low-mid end of the market right now, a fixed rate of 2.5–3% is reasonable to expect, but rates are going up, so conditions are expected to get tougher.
Find out more
Affordability requirements
Lenders in Spain all use what is known as a debt-to-income calculation as the basis for deciding whether applicants will qualify for a mortgage. This means that your monthly debt commitments, including the new mortgage, must not exceed a given percentage of your net monthly income, which is typically between 30-35%.
Applying for a mortgage in Spain
Find out more about the application process and the documents you need to provide early in your property hunting process.
Advice from agents in a fast-moving property market is to get your finance in place before you get on a place or you might be disappointed because you cannot move as quickly as a cash buyer.
Beware that rural properties are very hard to borrow on, as are any kind of shared ownership products, and also you can't get a mortgage when buying off-plan – you can't the loan until the project is fully completed and signed off legally.
Find out more about A Place in the Sun Mortgages