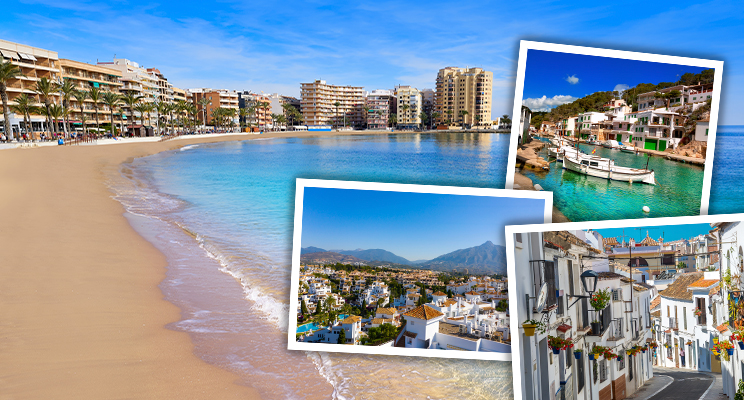 Top 10 favourite places to buy in Spain
Spain has reinforced its position as our favourite place to buy a home abroad. Not only are we the biggest group of overseas buyers there in 2022 so far, but Spanish towns are dominating the most searched-for locations on the leading property portals.
But where to choose in Spain? The British do love a good recommendation from friends or family, and they do prize the combination of house price affordability and the 300 days of guaranteed sun of Southern Spain.
We have analysed the most popular locations by online searches this year so far and they are dominated by our favourite places to holiday on the southern Costas: the Costa del Sol, the southern Costa Blanca and the Costa Calida in Murcia.
Most of us want to be beside the Spanish seaside, it seems, and it also means with Spanish mainland, with the islands notably absent from this list, possibly because they have seen some of the biggest price rises in the last two years, as the limited supply of homes has put a pressure on values.
The top locations for British buyers are as follows:
Torrevieja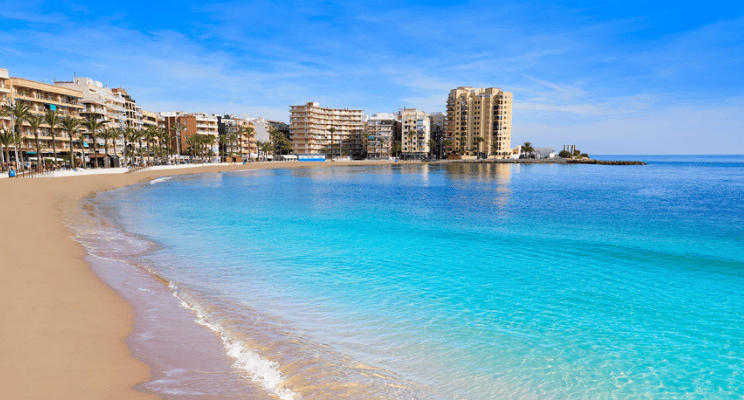 Top of the list of most in-demand locations is Torrevieja on the Costa Blanca.
Why? In the popular year-round resort area close to Alicante you can still just about get an apartment for £50,000 (€57,000).  Alicante is served by dozens of flights from a good number of regional airports so easy access also adds to its appeal. Expect to pay €70,000 plus for a good choice of two-bedroom apartments – and there's still a lot of homes for sale, which is not the case in some areas.
Villamartin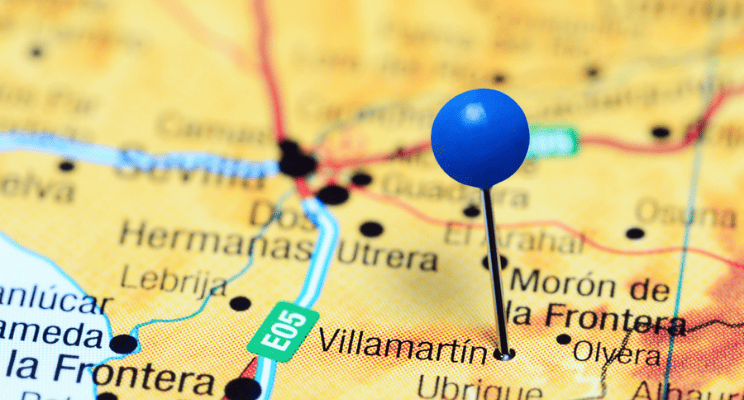 Just a few km south is the inland urbanisation and golf course of Villamartin - a close second favourite for property searches in Spain. Buyers love the fact it is within easy reach of Alicante, the beaches of Punta Prima and Playa Flamenca, and the shopping mall of La Zenia.  Expect similar pricing, with plenty of good two-bedroom apartments for a budget of €80,000.
Estepona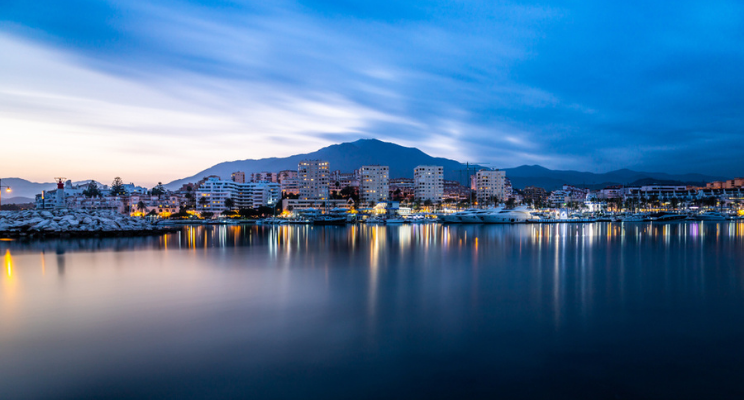 But it's not all about the southern Costa Blanca. Third most in-demand is Estepona, the fast-evolving town on the Costa del Sol. An hour from Malaga airport, it's part of the 'New Golden Mile' that extends west of Marbella via San Pedro.
You will typically need a bigger budget than on the Southern Costa, with little available for less than €100,000. Expect to pay €150,000 for a two-bedroom apartment; nearer €175,000 for a two-bed, two bath.
Camposol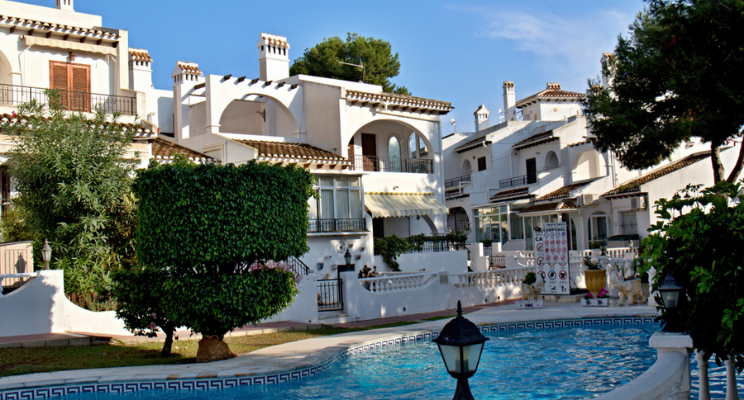 Convenience and good amenities certainly seem to be the two priorities that buyers seek in the other most favoured locations that are spread across the southern Costas: Camposol, the 3,000-strong golf resort community in Murcia
Marbella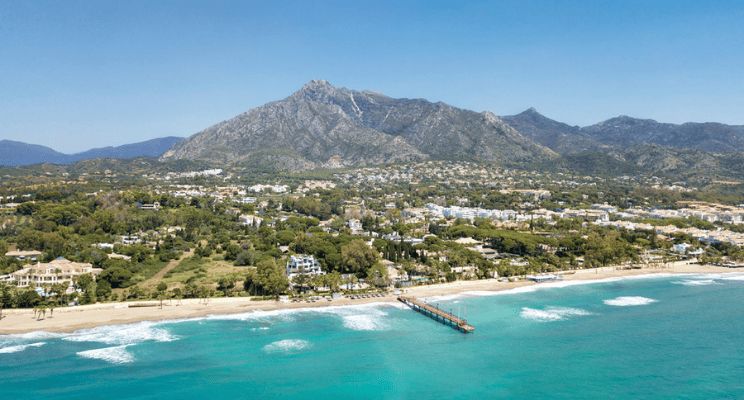 Next, the ever-iconic Marbella.
Duquesa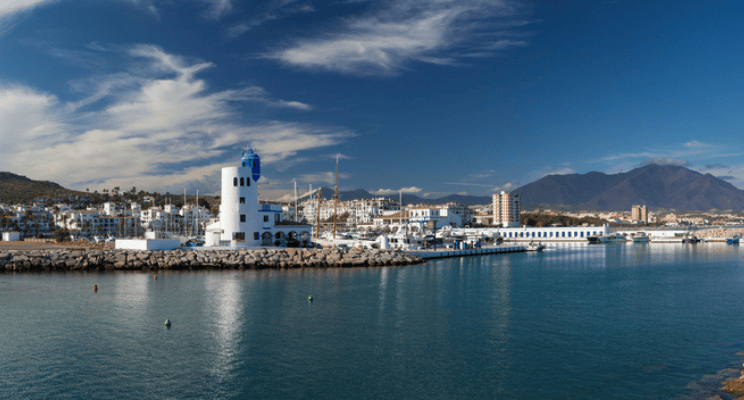 And at number six the increasingly popular Duquesa on the western Costa del Sol.
Ciudad Quesada
The seventh spot goes to Ciudad Quesada back on the southern Costa Blanca.
Haceinda del Alamo golf resort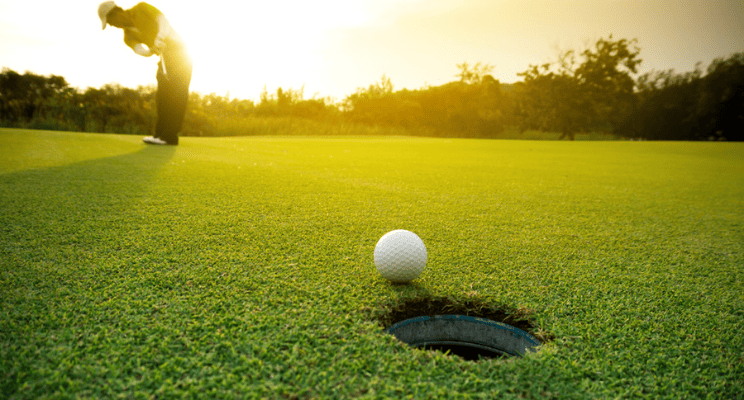 For the golf lovers, up next is Hacienda del Alamo golf resort in Murcia.
Los Alcazares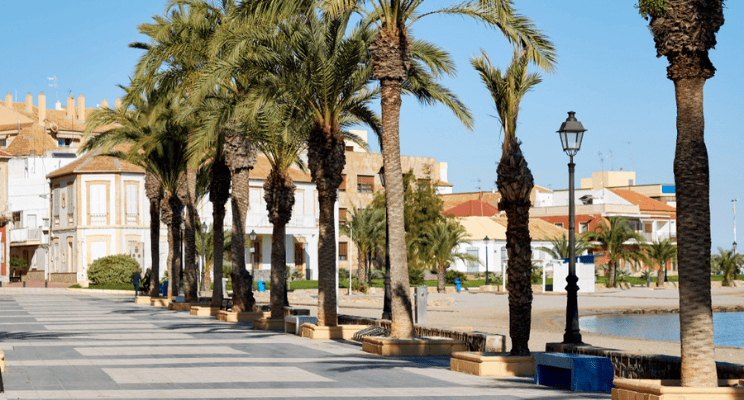 And also in Murcia is Los Alcazares, the buzzy seaside town on the Mar Menor.
Mojacar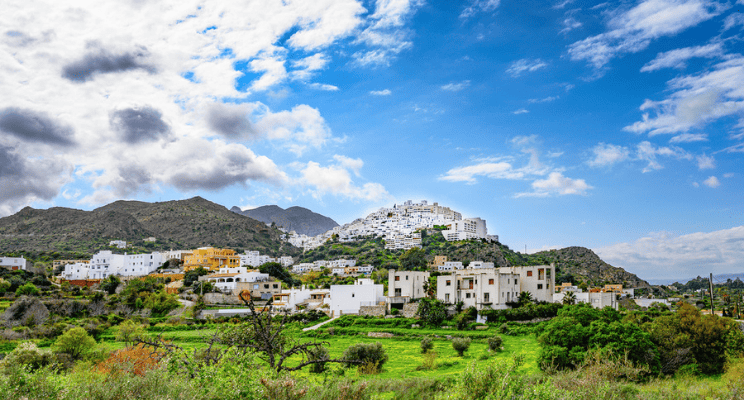 Mojacar, a popular seaside town in Almeria also sneaks into our top 10 locations.  An appealing mix of historic Moorish town and modern beach resort, the only disadvantage for some property hunters is that flight access into either Almeria or Murcia international airports is not quite as convenient nor as well-supplied as Alicante or Malaga.