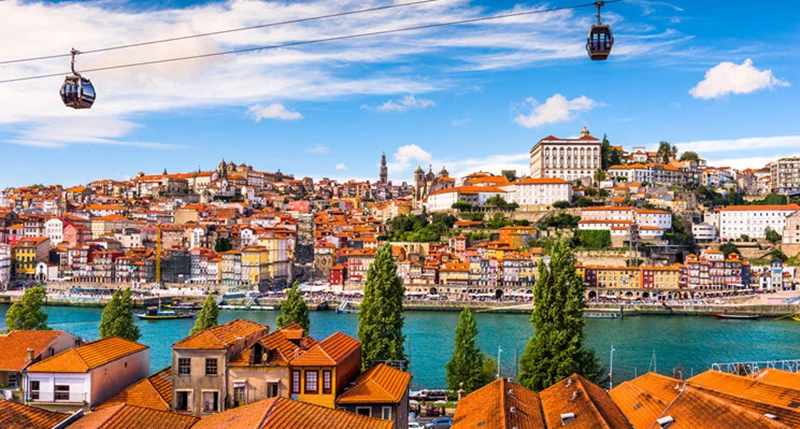 The first tourist resorts were built on the Algarve 60 years ago and Britons have flocked to the beautiful sandy bays and golf courses of Southern Portugal ever since. But as prices have risen across the Algarve, and interest has risen in other parts of Portugal, the distribution of foreign residents is much more diverse.
It's clear that the British love living in Portugal. After steady increases since 2010, between 2019 and 2020, the number of Britons resident in Portugal increased by 34.6% to 46,238.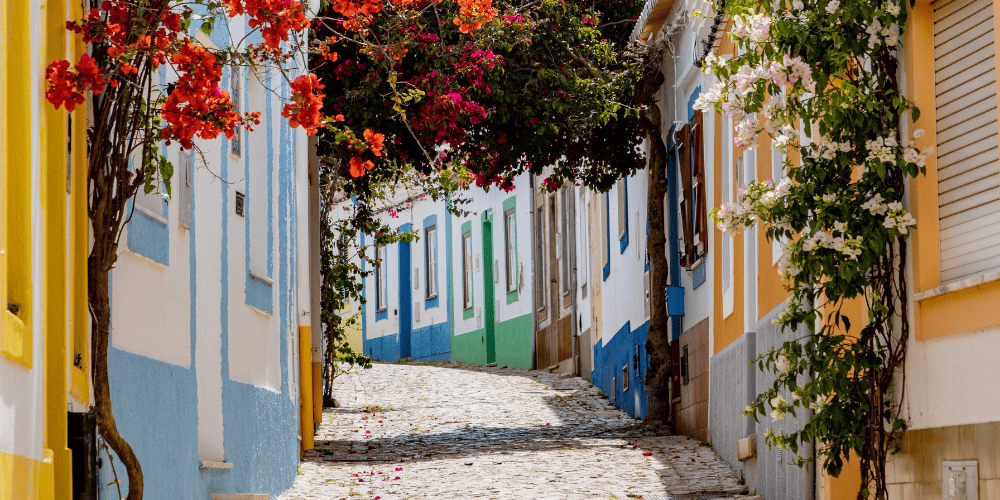 Find property for sale in portugal
Several factors have played into the increase, with the SEF - the country's Immigration and Borders Service - highlighting Brexit as a key driver, and the importance of Portugal's non-habitual resident tax scheme, which allows many foreigners to move to Portugal to benefit from reduced tax bills.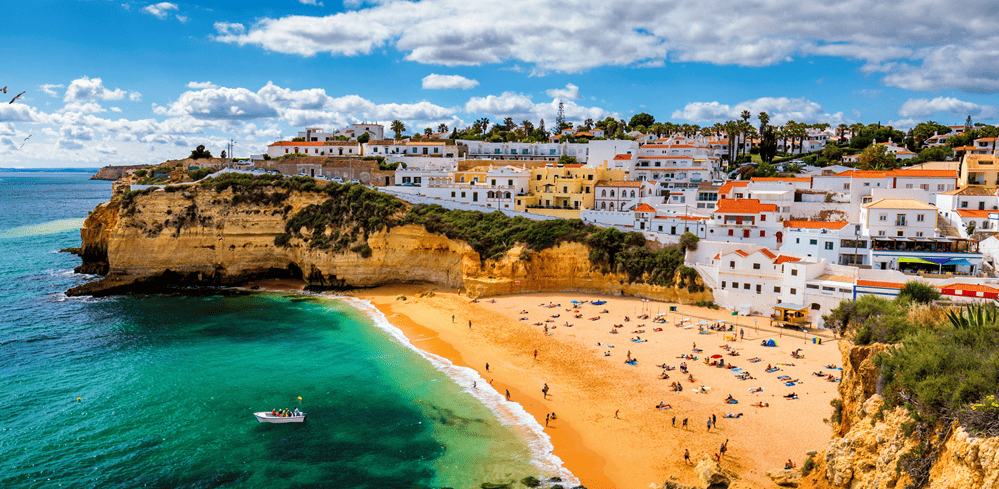 Brexit has played a role in pushing many families towards Portugal as well, according to the SEF, but the figure has dipped slightly with the pandemic – it was 42,071 in December 2021, but it still makes Britons the second largest group of foreign residents in Portugal, behind the Brazilians.
But the latest regional breakdown figures from SEF show that inland areas as well as the increasingly fashionable Lisbon area have been attracting large numbers of expats as Britons. "There's been a sizeable increase in British buyers and movers seeking rural, inland properties in Portugal that offer exceptional value for money by UK standards, along with the chance to experience life in areas untouched by mass tourism," says Christina Hippisley, General Manager of the Portuguese Chamber of Commerce in the UK.
According to the SEF's figures, the most popular inland area in 2020 in terms of an increase in British residents was the Castelo Branco district, in central Portugal, home to 1,252 Brits. Far from the tourist crowds, the region is peaceful and charming, with traditional architecture and you can buy a village house in need of some work for €50,000.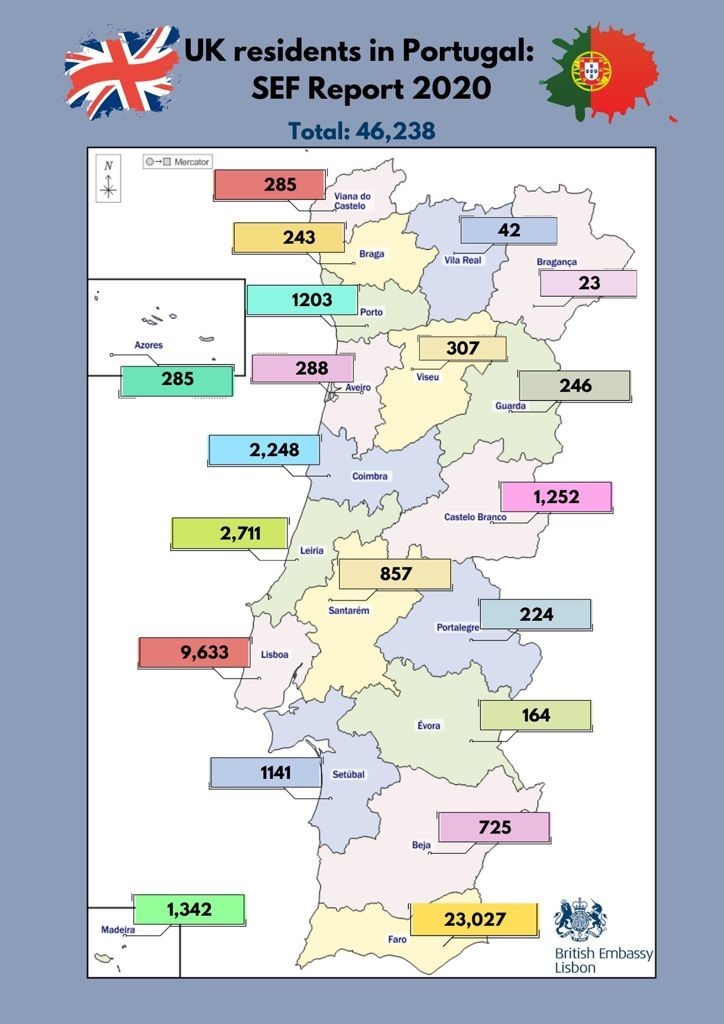 Image credit: British Embassy Lisbon
 But also of note is the high number of Britons north of Lisbon in Coimbra (2,248 Britons) where your money also goes quite far – a 12-bedroom manor house for €220,000 offers great potential for a B&B project.
The next-door Leiria that includes the Silver Coast (2,711 Britons) has been popular as a holiday home destination for over a decade but has clearly been growing as a full-time base. It's featured on A Place in the Sun 's TV show nearly every series.
Lively towns such as Caldas da Rainha, Óbidos and Lourinha and good infrastructure have helped this – along with the popular Portuguese seaside areas like Foz do Arelho, surfing magnet Nazare and the canals of Aveiro.
Read more
That you can get a new or old three-bedroom villa with a private pool for around €300,000 – like this off-plan example – is clear why those looking for endless unsullied sandy beaches – with Lisbon only an hour away – might choose this area over the Algarve, where you'd be hard pressed to get more than a two-bedroom apartment for this budget.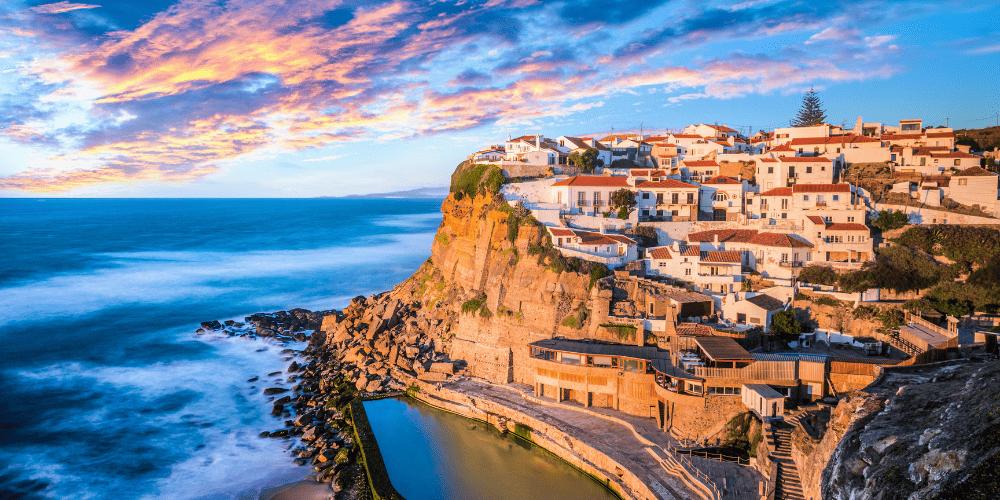 The greater Lisbon area has clearly been growing in demand – no longer just the place for expat families of consulate staff or company executives, it is now a start-up hub full of AirBnB rental investments. The popularity of the golden visa – offering residency permits to non-EU buyers with the purchase of a €500,000 property – until it was stopped at the beginning of 2022, had had the effect of making it both a much more cosmopolitan city, but also pushed up prices dramatically.
The affluent suburbs of Estoril and Cascais are long established, but interest has pushed south to the Troia peninsula in the Setubal region, and then south again to the chic beach village of Comporta that is around 90 minutes south of the capital.  This highly rural area is less developed than the Silver Coast north of Lisbon but has a rustic charm now mixed with fashionable beach shack bars.
 Expect to pay well over €1m for a villa in Comporta – or you can look further inland into the Alentejo to get more for your money. Near the historic and artistic city of Evora, you can buy a property on a vineyard for €560,000 – if beaches being close to hand is not a priority.
The golden visa is still available with the purchase of a property worth €400,000 in low-density areas of the country that include the Alentejo, and the islands, though the threshold on Madeira and the Azores is €500,000 for the residency permit.
The island of Madeira is also attracting keen interest, with 1,342 Britons living there in 2020. That number is expected to increase from 2022, since, despite its popularity as a tourist destination, the capital, Funchal, is a vibrant business hub.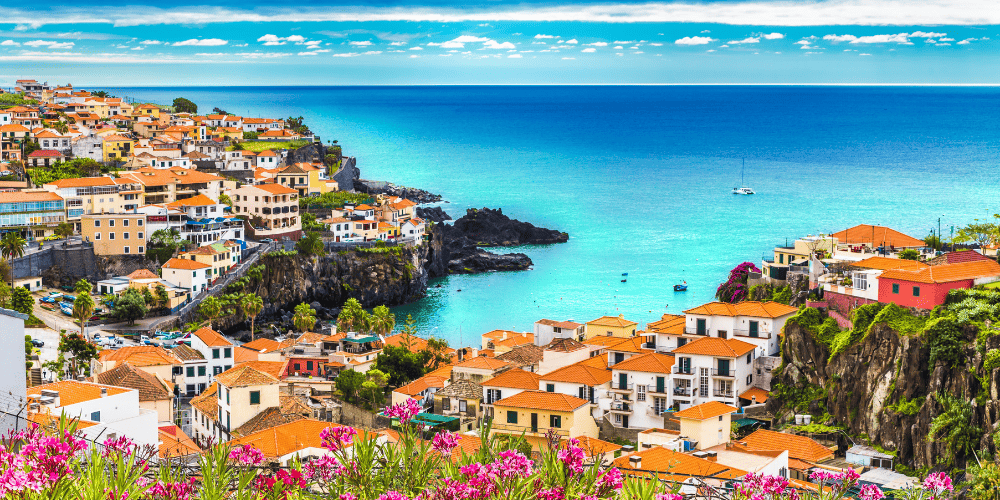 Find out about buying in Madeira
If you just love the Algarve, look inland or far west for greater value. The Aljezur region - between the western Algarve and the southern Alentejo – is a popular surfing area growing in interest.
Want to buy a property in Portugal? Come to A Place in the Sun Live to learn buying tips from the experts!