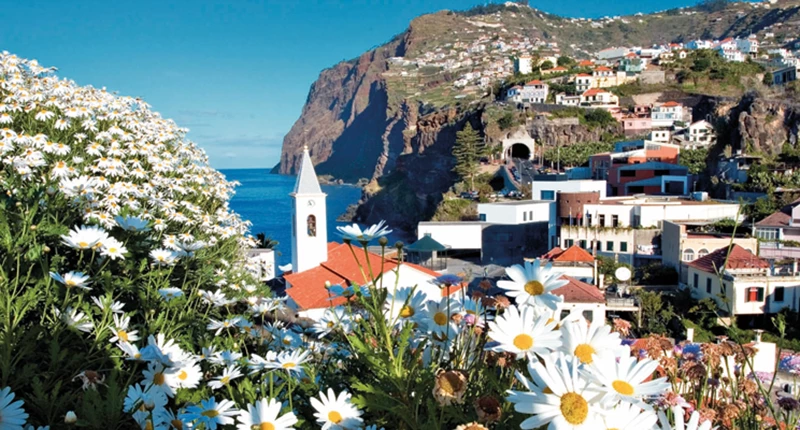 On a recent trip, Liz Rowlinson found Madeira island a beguiling mix of old-fashioned values, natural beauty and cutting-edge new homes.
When thinking of winter sun locations or a sun-drenched place perfect for retirement, the island of Madeira might not be the first place that springs to mind. Yet it really should be on your list if you are looking for somewhere that is relatively easy to reach – it's less than four hours by air – as well as with a great quality of life and a high standard of amenities.
If you do decide to go, there's a strong chance you'll rather like it. Many of those people who visit (of whom the British are the most prolific, even more so than the mainland Portuguese) will go back there. The island has the second-highest repeat visitor rate for an island resort in the world (after Hawaii). So that's the highest in Europe – more than the Canary Islands, Malta and Cyprus, those other popular places for winter sun and retirement.
So why do people return there? The subtropical climate of the 35-mile-by- 13-mile island, sitting in the Atlantic off the west coast of Africa, is part of the appeal; and the weather is a big subject on an undulating terrain where conditions can change from one side of the mountain to the next. 
Lush banana trees line the terraces of swathes of the southern part of the island. However, they only grow up to an altitude of about 400 metres – the so-called banana line – as the tops of the island's many peaks (some higher than Ben Nevis) often become shrouded in cloud or mist and it's too cold for the bananas as well as for some of the expat homeowners. Yet for some of the locals, the higher levels offer the most spectacular views as well as some respite from the sun.
Balmy days of maybe 17C or 18C in February make it an appealing place to be while chunks of Britain shiver in single-digit temperatures. The outdoor lifestyle prevails, with the pavement cafés of Funchal bustling with visitors and locals, the many tropical gardens full of bright flowers and a few people even out on the small beaches of the south coast.
Natural beauty and climate aside, it's the laid-back, friendly locals, the excellent standard of healthcare and the low-key way of life that appeals to prospective expats. People are rarely in a hurry, there is an amazing selection of fresh fish and tropical fruits and highly affordable local tipples such as Madeira.
Suggested reading: why Alex and Jan Green love living on Madeira Island
While properties in the popular areas are not as cheap as you might find across some stretches of southern Europe, the cost of living is very affordable (90 cents for a cup of coffee, for example) and the tax benefits offered by the Portuguese government since 2009 have become another aspect of the appeal for those who wish to spend at least half the year on the island.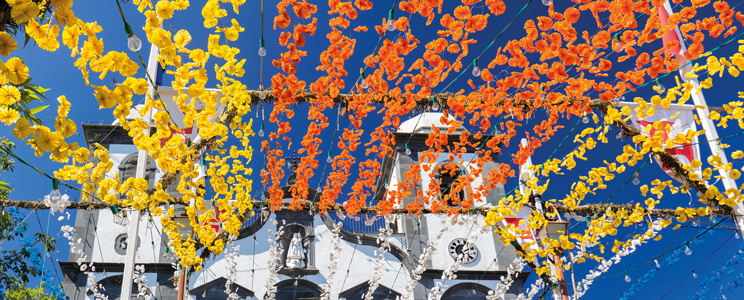 "The safety and security offered by the island has also been a factor for foreigners to move here – especially in recent years when terrorism has been a worry in other parts of Europe or northern Africa," says Nelio Mendes, a local estate agent and developer who has been selling homes on the south coast for 30 years. "There's very little crime, most people speak good English and the medical care is superb. People don't come here for the beaches [there are a few man-made or volcanic rock examples] but they come here to walk along the many levada trails winding around the steep sides of the valleys and to enjoy the scenery."
So where to buy a home? There's a consistency to the varied weather patterns and many microclimates of the island, yet if you want to enjoy plenty of sun you head to the south coast. The cooler north might be popular with walkers and the increasing number of trail runners heading to the island, but for many property hunters the stretch between Prazeres in the south-west and the southern capital Funchal, to the east, is the place to be.
Funchal: the heart of Madeira life
Sitting in the magnificent bay of Funchal, the vibrant capital is really the only major town on the island. It's where the giant cruise ships hove into port, close to the buzzy marina and where the best shopping and commercial buildings are. It's also close to the island's airport, from which there are more than 20 flights a week to the UK, as well as some of the island's best hotels. These include the elegant and historic Belmond Reid's Palace and newer boutique hotels, such as the super-stylish Castanheiro in the centre and the Pestana CR7, a joint venture between the local superstar Cristiano Ronaldo and the hotel group Pestana. 
Funchal is a popular place for locals to live. In fact, there's a shortage of places to rent long term there because of the appetite for Airbnb among some owners, but it's not cheap and prices are second only to Portugal's capital, Lisbon, according to Mendes.
You can get a resale apartment there for around €150,000, although you will pay nearer €250,000 for a new one, according to local agent Michael Mendes of First4You.eu. In Sao Martinho, the "noble" area of the city where you can find some larger properties, you will need to pay about €500,000 for a three-bedroom villa with a pool, or up to €2million for a more substantial one. 
"The Forum area to the west of Funchal is very sought-after too, with its own shopping mall and only five minutes' drive to the centre. It offers some properties with great sea views," he says. "Whilst German buyers especially like Caniço and Garajau."
Southern coast for sun-seekers
Before Madeira received EU grants for building tunnels through its myriad peaks, the windy switchback mountain roads meant that it took a couple of hours to reach somewhere 10 miles along the coast. But now it's possible to reach the sunniest spot on the island – the aptly named Ponta do Sol – in about 35 minutes from the capital, meaning it's possible to enjoy the peace and tranquillity of rural life, but with everything you need within easy reach. So the hubs of Ribeira Brava, Ponta do Sol and Calheta are, in a low-key Madeiran fashion, the buyer hot spots.
Tucked into the bananacarpeted hillsides and fields of sugar cane you will find a mix of homes, from rustic homesteads to grander quintas (farms), 20-year-old villas and strikingly contemporary new homes. With terraces and swimming pools constructed atop retaining walls, these houses are not cheap to build, yet enjoy some spectacular views across the sea and the sides of the valley.
Looking to buy a property in Portugal? Download our free guide below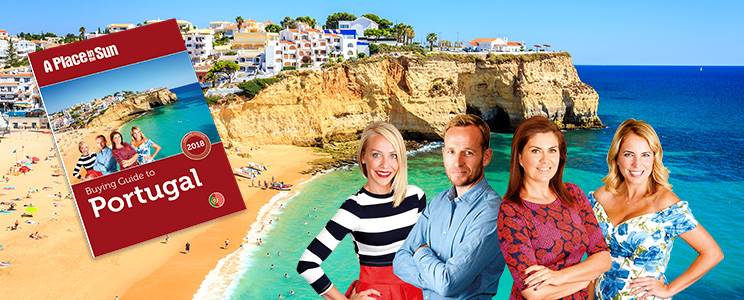 download our free guide to buying a property in Portugal
You might find an older property in need of an update for less than €300,000 (and not all of them are completely easy on the eye); but for the older, discerning buyer typical of Madeira, brand new homes built to order are very appealing.
After years of running a family estate agency, Nelio Mendes saw an increasing appetite for high-quality properties built to suit the needs of the modern buyer, mainly from abroad. His company, Bespoke Villas, has sold properties to about 20 buyers from the UK, as well as Austria, Germany, Switzerland, Mauritius and Sweden. "We only build in prime locations and we use the best-quality materials," he says, showing me three homes he has built in recent years.
Typically they offer three bedrooms, terraces on at least two levels, small but sleek swimming pools and plenty of floor-to-ceiling glass to showcase the superb views. There will be a garden, a garage and for this sort of home you will expect to pay from around €400,000. Extras such as adding more bedrooms, an indoor pool, or a self-contained apartment will push the price towards €600,000 (or more) but it is still "cheaper than what you might get in the [main] Canary Islands", as one German owner points out to me.
If you want to really push the boat out, you can even get a property designed by the Hove-based Riba-registered architect David Challinor, who finds the outdoor lifestyle and landscape of the island a great opportunity for some cutting-edge, eco-friendly designs. He has worked with Bespoke Villas to design four three-storey properties on a stunning site at Ponta do Sol, atop a dramatic drop to the sea, called The Retreat. The three- and four-bedroom villas with living roofs around interior courtyards, water features, infinity pools and automatic entry gates are being sold off-plan, starting from €1.3 million (justmadeira.com).
"I came here for a holiday and was pleasantly surprised," he says. "The Canaries attract a younger crowd, but  I actually find this far more sophisticated.  I hope to build my own home here one day. I love the natural beauty and also the fact that fun events such as the carnival here [every February] are so uncommercial." 
If you are tempted to try the self-build option, then it's advisable to find a trustworthy builder (quality can be an issue on the island), a good lawyer who will check the land ownership and not necessarily to buy on price alone. Using a good lawyer (who might cost 1 percent of the property's sales price) is essential if you decide to buy a resale property; and if you do this, research prices carefully. Local agents will freely admit that some vendors have inflated views about how much their property is worth and may have picked figures out of the air. Budget for about €26,300 closing costs on a €350,000 property, suggests Paula Meireles, a lawyer based in Lisbon. This includes €16,964 IMT tax (depending on the area of Madeira) and €2,800 stamp duty.
Click below for find a property for sale in Portugal
click here to search for a property for sale in Madeira, Portugal