This northerly department of Brittany is a favourite of many Brits, as the figures show. Its English Channel-facing coast is dramatically varied, including rugged stretches to dozens of secluded inlets and wide, sandy beaches.
One of the most spectacular parts is the Côte de Granit Rose: 30km of pink-granite fantastically shaped rocks, with Ploumanac'h beach a highlight. Saint-Malo is just across the eastern border of the department so is handy for the ferry back to the UK.
"The four departments of Brittany have always been hugely popular with British expats," says Helen Cockin of Leggett. "The laid-back lifestyle, wide open spaces and gentle climate offer the perfect antidote to the frenetic pace of life in the UK. The Côtes-d'Armor department, where property is the most affordable, offers the easiest transport links, making it super accessible for holiday-home owners, or permanent residents wishing to commute or welcome British guests. With 350km of coastline, it's a region where many residents feel like they are on holiday every day."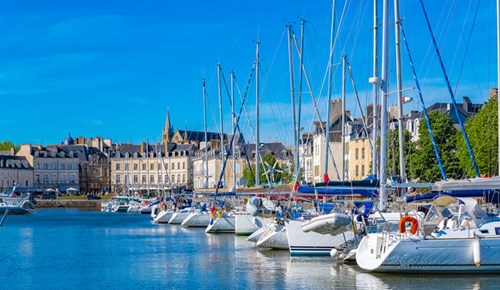 The department has many typically Breton towns and châteaux, with highlights including Saint-Brieuc, the popular resorts of Saint-Quay-Portrieux and Paimpol, Loudéac, Vannes and the British favourite of Dinan on the river Rance. Inland there are plenty of villages that offer incredible value for money, one example being in Langast, handy for Moncontour, Loudéac and the coast, where a four/five-bedroom Breton-style house is for sale at €139,000 (through Leggett).
A number of gîtes and businesses across the department are owned by British expats, so if you want to escape them you need to head west to the wilder Finistère, or deeper east and inland.