*Updated July 2018
If anyone needs proof of the difference a new government can make to a property market then they should take a look a France. Since President Macron took the helm, the French have started buying at home and abroad, and international investors have been attracted back to western Europe's biggest country.
The British, of course, have long loved France - during peak market or downturn - as it's our nearest neighbour and there's a historic familiarity that dates from when we started buying homes on the French Riviera 150 years ago.
But in 2018 we are buying in a wave dubbed a 'Brexit boom' that along with the resurgent domestic market, and a Trump inspired exodus from America, is helping kick-start various areas of the French property market. Interest rates remaining low has also helped.
According to BNP Paribas International, two-thirds of UK buyers are cracking on with their property search, and 30 per cent have sped up plans to move to France to beat Brexit. Their most recent survey also reveals that Britons are still the top foreign investors in France, making up 32 per cent of non-resident transactions in 2017.
But 2017 was in many ways an  'année exceptionnelle' with record sales of around 950,000 across France. Will 2018 be even better? Time will tell. But of course there great regional differences in this vast country that includes stunning coastlines, Europe's highest mountains and that vast rural interior littered with chateaux, farmhouses and charming village houses.
Overall in France, average property values are reported to have increased by as much as 4.2%, according to the FNAIM, but whilst prices in major cities such as Paris and Bordeaux forged ahead, those in smaller towns and in rural areas either stagnated or are still declining - the gulf between the two is widening. 
Prices actually fell slightly in Brittany and Provence-Alpes-Côte d'Azur (including the French Riviera and the ski resorts), as well as Corrèze in the Limousin, and Haute-Vienne, a popular department with the British that includes Limoges.
Download your free guide to buying a property in France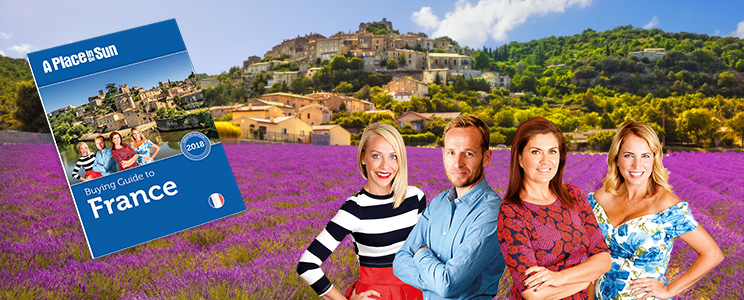 DOWNLOAD YOUR FRANCE BUYING GUIDE HERE
British buyers tend to love rural properties in France, and a report by SAFER, the rural land agency, reported that the national average price of a 'maison de campagne' (country property) in 2016 was €160,400, still far below the 2007 (peak) average of  €220,000.
Good news for British buyers still dreaming of converting that stone property into a gite or family home - plus in 12 departments the average price is less than €100,000 - check out Creuse (Limousin), Cher and Indre (both near Poitiers), and Allier (Auvergne-Rhône-Alpes) for a bargain.  
British hot spot areas are in fact groaning with great-value properties. Take the Dordogne (the location with the second highest number of British expats after Paris), a great gastronomic, historic and family-friendly area that it is possible to drive to in eight or nine hours from Calais. 
Most British people want to buy character stone properties between €150-300,000. Property prices have fallen by around 10 per cent in five years (according to the Notaires de France) and even in the most expensive parts, the average is around €150,000, although they are nearer €68,000 in the cheaper northeast.
Also in the southwest, the Poitou-Charentes remains popular for its mix of charming chocolate-box villages, vineyards and also stunning coastline - the seaside stretch includes La Rochelle and the chic Ile de Re. But it combines beautiful scenery with great-value property: look inland for the best bargains  - to Deux Sevres and Vienne.
The Languedoc is also growing in popularity - you get the south of France climate and beaches without the Riviera price tag. Sandy bays, marshlands, rolling vineyards and historic cities such as Perpignan, Nimes and Montpellier are all part of the diverse mix.
For the most affordable homes? Go inland - in the Pyrenees-Orientales you can get a pretty three-bedroom chalet with mountain views and ski resorts nearby for around €200,000.
What is patently clear is that it is still a great time to buy in France, whether you fancy a rural bolthole a fraction of the price of a comparable in the UK, or a townhouse or apartment within an easy drive of the coast. Just don't wait too long, as property prices are sure to keep rising unless there is some sort of political crisis (see Italy).