Entrepreneur and TV star Charlie Mullins talks to Angela Sara West about why he's planning to spend more time on the Costa del Sol.
You may recognise him from BBC's Question Time, Channel 4's The Secret Millionaire or How'd You Get So Rich?, in which he took the Canadian comedian Katherine Ryan villa-shopping around Marbella in one of his £300,000 Bentleys. Or maybe his face is familiar because he once popped round to repair your dishwasher, in between fixing David Cameron's dripping tap and Simon Cowell's leaky loo.
Chirpy Cockney, Charlie Mullins, 65, is Britain's best-known, and richest, plumber. The highly respected business leader is passionate about politics, apprenticeships and his OBE for plumbing services. "Receiving such an honour from Prince Charles at Buckingham Palace was great! I'm still living off it today!" 
Part of his property portfolio is in Marbella, where we join him looking for villa number three. "As the business grew and I could afford holidays, I started visiting Spain. A few friends owned places here and once I saw the incredible lifestyle they were having, I wanted some of it!" 
So how did he get in a position 15 years ago to buy two villas on the Costa del Sol, the first for €940,000 in Torrenueva and then the one next door for €1.1million? 
His rags-to-riches story began in Camden, north London. He says that growing up on a rough estate in Elephant and Castle in south London, where the family moved to, drove him to achieve. "At nine, I bunked off school and helped a local plumber. He was the only guy I knew who had anything in life – nice house, clothes, holidays, motorbike, car. It inspired me."
Charlie left school at 15 with little education and no qualifications. "That was a big mistake," he tells me. "I should have left at 14!" 
After a four-year apprenticeship, he became self-employed and worked in Pimlico with Samantha Fox's dad,  a carpenter who went on to be her manager. "People started calling me 'The Pimlico plumber'." In 1979, Charlie launched Pimlico Plumbers from an estate agent friend's basement. "I didn't set out to have my own company, I was just in that much demand and someone said, 'You need more Charlies'."
He worked hard to forge a reliable reputation. "It's a trade where you need trust and there was such a bad stigma about plumbers, I didn't want to be tarred with the same brush. So I'd turn up early, wear a uniform, had a good van etc." Personalised toilet-humour number plates – including W4TER, DRA 1N, BOG 1, LAV 1, F1 USH, and S1 NKS on which he has spent about £250,000 – became part of his trademark.
Pimlico Plumbers is now London's largest independent plumbing business. A family affair, three of Charlie's children, three grandchildren, two sons-in-law and his second wife, Julie, work there. Along with his millions, he's amassed an A-list clientele, including Dame Helen Mirren, Keira Knightley, Daniel Craig and Sir Richard Branson.
The premier plumber's property purchases include two large homes in Kent (now sold), plus a plush £8 million penthouse in central London. Affording awesome views of the River Thames, the six-bedroom apartment takes in numerous London landmarks, from the London Eye to Big Ben. "My favourite place to live in England is London. I'm on the river in Westminster, a stone's throw from Pimlico. All I ever wanted to be was a plumber. It's a great job and the work's very satisfactory and rewarding."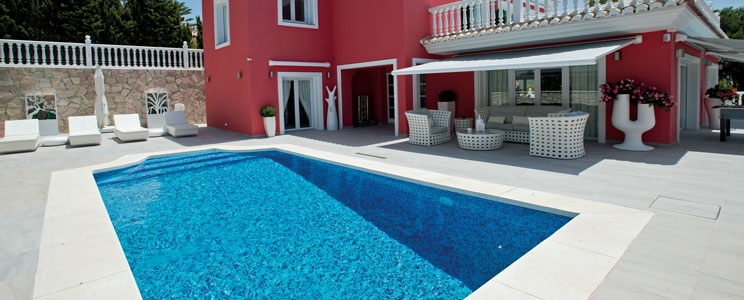 Costa del Plumbing
So one of the perks has been his Spanish properties. In a gated community of nine villas – 15 minutes from Marbella and  25 minutes from Málaga airport – Charlie's four-bedroom main residence boasts a private pool 500 metres from the beach. "The sea/landscaped garden views are wonderful. The Belgian developer, Robert, lives here and we have a mixed community of Russians, Swedes and English."
Following in Charlie's footsteps, a few of his crew decided that they, too, wanted their own slice of Spain. Six years ago, he set up Pimlico Marbella, covering the whole costa. "Doing up my two villas, it was impossible to get the right people here to carry out the work, so I used some of my guys from Pimlico Plumbers. A few wanted to move here and now do a lot of work for very wealthy expats, many of whom are London customers with second homes – plus even some work on yachts too."
The country doesn't have the best reputation for plumbing, so how does the UK's best-known plumber rate Spain in the plumbing stakes? Is he constantly checking it out? "Always! I can't walk into a restaurant or hotel toilet anywhere without looking at how the pipes are run, asking myself, 'Would I do it like that?'"
The plumbing perfectionist says he's surprised that Spain's standards are still so low. "They just don't seem to bother: there's the smell of the drains, things wrongly plumbed in. You struggle to make the toilet work and you think, 'Great place, but the plumbing's terrible.'
Luckily there's nothing that he can't fix in that department. So with Katherine Ryan and camera crews in tow, Charlie kicked off a third property hunt.
"She was great! We looked at some fantastic stuff, including a brand new beachside villa at The Marbella  Club which I loved, but the position wasn't right."
Charlie's searching on the frontline, between La Cala de Mijas and Las Chapas, in a price range between  €3 million and €5 million. Busting with bars and restaurants, La Cala is Charlie's kinda town. "We've pinned down the exact area. It'll be great to be within walking distance of activity and life."
He's considering selling one of his villas, but with four children and ten grandchildren, one will come in handy as a holiday home. "They're here a lot. My eldest son's just bought in Cabopino, nearby. Whatever I've done here has rubbed off on him".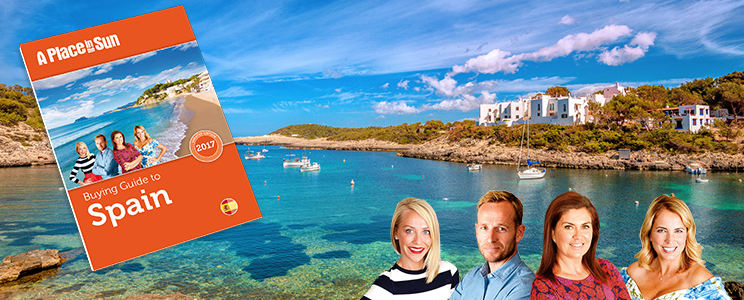 download our free guide to buying a property in spain
Anglo-Spanish commuting
With a business arm based here and frequent filming for Sky, the BBC and Channel 4 at the villa, Charlie is able to work between the two countries, along with a growing number of self-starters.
"I find that communication here is so easy. Commuting's a doddle. I frequently fly with British Airways from [London] City Airport and never experience problems. I can even fly to the UK and back the same day, for a TV interview or something else important. I use the private jet when we're purchasing something or I'm in a real hurry."
It's called the Costa del Sol for nothing and Charlie spends plenty of time outside. "The outdoor lifestyle is amazing. The weather makes all the difference and my attitude changes the second I get off the plane."
Charlie keeps a Bentley here for whizzing along the costa and has visited many other areas of Spain, including the Balearics. "When I travel elsewhere, it's Las Vegas [where he got married to Julie], a Caribbean cruise or Dubai. I also use Gibraltar as a gateway: we're cruising around the Med from there soon."
Charlie spends about five months a year here, but that's about to change. "Once I get the frontline one, I'm going to move here! At the moment, it's three weeks in London, one week here, which I'll switch around, keeping a small  London apartment, commuting for my work there."
He says the social life is incredible – it's the main reason why he wants to live in Spain. "I socialise much more and have many more friends here than in England," he says. "Spain's so friendly, I can walk to a shop for a newspaper and am guaranteed to meet up with somebody and have an impromptu coffee or drink. In London, it's like 'Ah, I can't hang about.' Spain's an easy way of life – a lot less pressure and rushing about."
Wining and dining, like a true Brit
Charlie's favourite pastime is spending time at his lavish villa. "We love being around the pool and having friends round for drinks. We eat out a lot and there are some great restaurants and entertainment bars."
When it comes to cuisine, the conventional Brit favours home-from-home fare, found here on tap. "I like traditional English food and English wine and lots of restaurants are geared up for the British."
With designer boutiques a-go-go, when he's feeling flush and up for a splurge Charlie checks out the department store El Corte Inglés or Marbella's marina, Puerto Banús. "The shops are superb. We service lots of famous people's yachts and the port is breathtaking – great for shopping and looking at the boats over a beer. We drive in, park up and we're like 'Wow! It doesn't get much better than this!'"
Despite being just 500 metres from the beach, Charlie and Julie are "pool people". "We only really go to the beach for beach bars or restaurants. We recently went to a great beach party in El Chaparral and love the restaurant at El Oceano hotel, where we used to stay. It's more or less opposite our house and is like paradise. Reality TV stars and celebrities go there because the quality and service is incredible."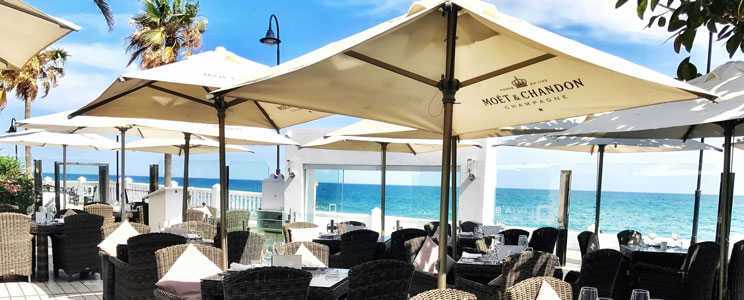 Celeb playground Marbella's a magnet for the rich and famous. From Eva Longoria to Prince Harry, it's a star spotters Shangri-La. "I've met a lot of celebs here over the years. I often bump into Piers Morgan, Karren Brady, Alan Sugar – there's always someone out here!"
The Rod Stewart fan sometimes even sees his hero on Spanish soil. "We see top acts like Rod, Tom Jones and Elton John at Puente Romano beach resort's concerts." Has he met his music icon? "Yes! In a shop in Bond Street; and we've worked at Rod's house in the UK."
Charlie's now a familiar face himself on the costa. "I get recognised more here than in London." And of course convivial Charlie adores playing host. "Whether it's arranged or people just drop by, we usually sit around the pool with a few wines or beers before heading out for a meal. If celebrating a birthday, I'll do it in Spain." 
"My daughter's 21st birthday, at Sisu Boutique Hotel, had guests including Calum Best, Stan Boardman and Joe Swash and featured on MTV. The best party we've had is the recent big one for my wife's 45th – there were 150 people,  a marquee around our pool, Rod Stewart and Take That tribute bands, other well-known singers – it was great!
"There's such a mixture of cultures here and we get together with our international community of neighbours and Spanish gardener for drinks. Wherever you go, people socialise. I love the lifestyle here."
How's his Spanish? "Not good! I've been threatening to learn for years. I've picked up a few words, like for ordering beers and la cuenta, the bill, but everyone speaks English so you get here and think, 'This is easy'. I do plan to learn Spanish when I relocate."
Problem-free purchase?
Charlie's villa purchases were straightforward. "My friends who'd bought here recommended a very good lawyer, which is important. Buying here's not nearly as difficult and daunting as people think and I find it much easier doing business with property here. It's similar to purchasing in England, but easier. Estate agents are very helpful, catering for what suits you and available for evening viewings."
He advises finding the area and property type to suit you and sticking to it. "If you want to be up in the mountains, be there, but the best advice I can give is don't be too far away from things. It's important that you can get to restaurants and shops and get around. I know a lot  of people who live remotely here and say, 'Every time I meet up with you, I've got  a half-hour's drive!'"
He says adapting to Spanish life is easy. "It certainly isn't difficult to enjoy the lifestyle here and the sun shines everywhere you go. If anyone's thinking of doing it, do it. It's probably one of the best things you'll do in your life. I have one regret: I should have purchased  10-15 years earlier. I can find no faults with life here – apart from the plumbing, of course!"
search for a property on the Costa del Sol
Read more exclusive features in our brand new magazine