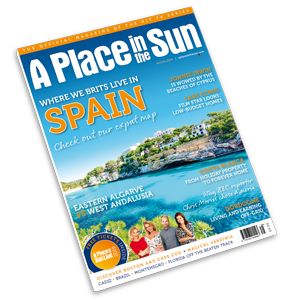 Latest issue:
Autumn 2019
Welcome to our autumn 2019 issue. By the time you purchase this magazine, the UK will be preparing for an imminent exit from the European Union or have officially left.
However, this issue has a number of features and advice to help you purchase abroad post-Brexit, including the following:
- The most popular regions in Spain for British expats - expert analysis and information
- Why Jonnie Irwin loves the beaches of Cyprus
- Eastern Algarve vs western Andalusia: where to choose?
- Case study | living off-grid in the Dordogne, France
- Lake Como for all budgets (honestly!)
- The big picture: central Portugal
- The magic of Montenegro
- Case study | former BBC correspondent Christopher Morris on his new home in Almeria, Spain
- Plus, much more…
Get your copy now to kickstart your overseas property venture with the latest information, advice and guidance from those who've done it themselves, by clicking below.
Subscribe to receive this issue