You may have recently read an article on aplaceinthesun.com where we spoke with Richard and Amy from Cumbria, who were preparing for their exciting move to the Algarve. Since then, Amy (above) has been giving her personal tips on moving to Portugal and highlights important factors to consider including healthcare, pet-relocation and seeking employment.
Healthcare
"If you are a resident, you can access the national health service care and pay very minimal costs for treatment, just a small contribution. There are also private hospitals and clinics such as the Hospital Particular group. You don't have to de-register from your GP surgery in the UK unless you are no longer a UK resident and have registered with the Portuguese national health service. Visit gov.uk/guidance/living-in-portugal for more information.
Cars
Start by ignoring most advice you'll find on forums. Costs to import cars to Portugal have been challenged by the European court due to unfair valuation rules; any changes are yet to come into effect but for now, if you register a UK vehicle in Portugal within six months you don't have to pay the ISV (importing tax).
Equally, you can keep your UK plates for up to 183 days by driving out of Portugal for a day, enabling you to delay registration. If you want to use your vehicle for any commercial purposes, though, you need to register immediately. This government website gives reliable information and is translated into English:  dgaiec.min-financas.pt/. Again, I stress: avoid looking at forums for definitive advice.
Buying property
If you're buying, use an independent solicitor who will ensure that the entire property you are buying is clear of any inheritance claims; in the past, people would leave individual rooms to different family members. Factor in costs such as IMT (Transfer Tax) charged to non-resident purchasers. This ranges from 1 – 8 percent but is due to be replaced in 2018 by Stamp Duty at 50 percent less than IMT charges. Visit portugalproperty.com/finance-related/taxes/ for further information.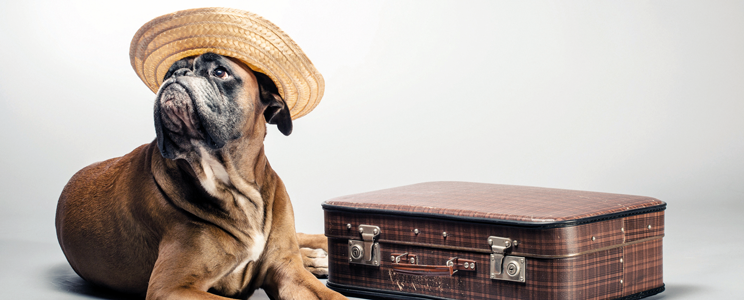 Pets
Ensure you get a pet passport and that your pet is vaccinated against rabies at least 21 days before departure. Microchipping is a requirement for the passport. More advice can be found at brittany-ferries.co.uk information/PETS-travel-scheme or by speaking to TransFur International Pet Relocation.
Research Trips
Set aside some of your budget for research trips; if you're not keen on signing up with an estate agency or developer because you're looking at resale homes then booking budget airlines early and using Airbnb create cheap options.
Property market
Faro's airport expansion has increased capacity and the property market is booming, helped by tax and residency incentives for foreigners. Expect to be in a better position as a cash buyer or with a mortgage in place with a bank account and a fiscal number (this can be purchased from a town hall by showing your passport and driving licence).
Schools
Children must be in school between the ages of 6 – 16; residents can access state schools but Portugal has excellent international day and boarding schools running the British curriculum in Lisbon (St Julian's), Porto (Oporto British School) and the Algarve (NOBEL International School Algarve). Visiting when school is in progress is a must. Some international schools are very small, private enterprises and one of our visits revealed that a secondary school had no science laboratories. 
Residency
As an EU resident, you can live in Portugal for three months before you need to obtain a five-year residency certificate from the town council. You have to show a UK Council Tax slip or other proof of residency in the EU. Thereafter you must apply for permanent residency.
Jobs
If you work in hospitality, property management, property sales, tourism or even IT, job opportunities are good in the area – websites such as justlanded.com and angloinfo.com were a good starting point. Outside these areas, research the industries you are interested in and go directly to human resources managers through linkedin.com or by visiting in person if possible."
search for a property for sale in Portugal
...or download our free guide on buying and moving to Portugal