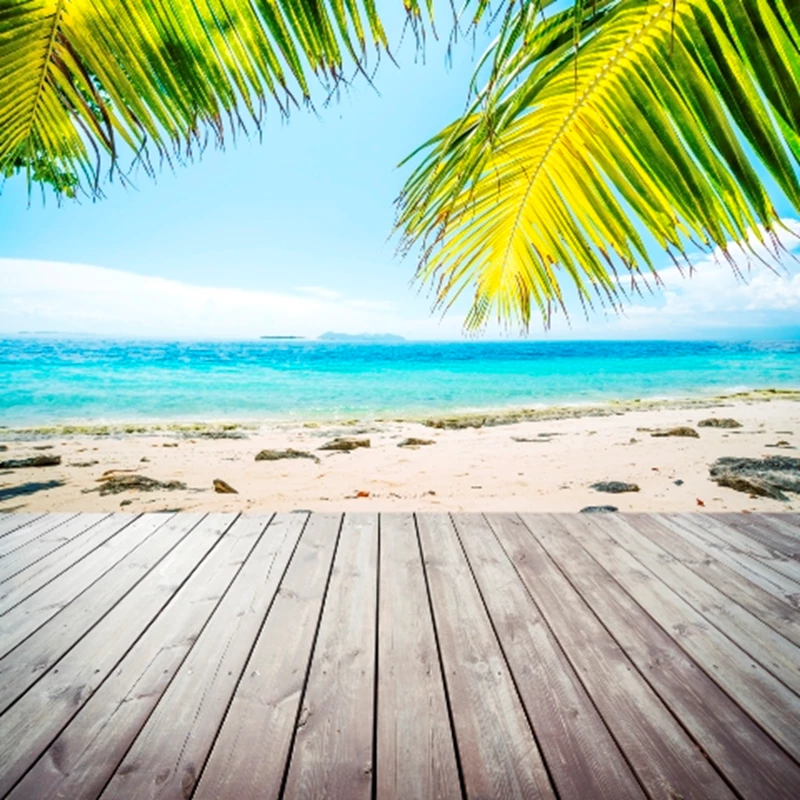 Are the green shoots of recovery about to blossom into a new era of positivity for the property market in Spain? That's certainly what we've been hearing from our partner agents who operate on the Spanish Costas. After several years of flat-lining sales and negative press, most agree that 2013 marked a significant turning point for Spanish property.
According to statistics from the A Place in the Sun website, Spain remained the top country for overseas property-hunters during the past twelve months. The site received over two million visits in 2013, with over 270,000 visitors reading our 'Buying Guide to Spain' and hundreds of thousands of Spanish property searches conducted. No surprises about the hotspots - the Costa Blanca, Costa del Sol and Almeria topped the charts, with Murcia and Tenerife not far behind.
We've canvassed agents working in those most popular parts of Spain for this two-part report, to find out everything you need to know about the current state of the market.
In the first instalment, we reveal what's been happening across the country during the past twelve months. In part two, you'll find our experts predictions for 2014, some up-to-date advice for anyone looking to buy over the next 12 months, including where these specialists predict the next hotspots will be - plus a sneak preview of some of their favourite properties available right now.
Spanish Property Market Report
2013 - how was it for you?
Nearly every agent we contacted had positive news from 2013, with many reporting sales up as much as 30 per cent on 2012 figures. And - following a period where Belgian, Dutch and Scandinavian buyers have become more dominant - the British are back with a vengeance, a trend that looks set to continue throughout 2014. Another interesting trend we've uncovered is a notable increase in buyers from France.
"By May of 2013 we'd already exceeded sales numbers for all of 2012. We've been here for 15 years, and I'd say we are now through the worst and the market is on the up - and we're not alone: many of our fellow agents are saying the same thing."
Mia Pearlman, Affinity Spain, Costa del Sol
"The property market in Murcia in 2013 saw sales increase by over 30 per cent compared to 2012, and we've been struck by an increased number of enquiries we get from British clients. Previous years has seen most buyers coming from Belgium, Holland and the Scandinavian countries."
Nicola Cherry, Chersun Properties, Murcia

"2012 wasn't a bad year for the area, but 2013 was exceptional, with approximately a 35 per cent increase year on year."
Richard Clark, Calida Homes, Murcia and Almeria

"In terms of activity, there's no comparison. People were still watching the market in 2012 and were unsure of buying in Spain with the recession showing little signs of recovery. I would say most people now believe the market has bottomed out."
Andy Queen, Bank Repossessions Spain, Murcia
"We've seen a near 30 per cent increase year-on-year. Improving market conditions have led to the opening of our new office in Benidoleig, ten minutes inland from Moraira. We're certainly witnessing signs of stabilisation in the market, with prices in established, sought-after areas no longer falling, and silly offers way below the asking price rarely being accepted for quality properties. The strengthening UK economy means the exchange rate should remain favourable to British buyers too, which is a bonus."
Kieran Byrne, HomeEspana, Costa Blanca
"2013 saw sales rise by 10 per cent over 2012, and the average price paid was up by 20 per cent. We have very few bank properties left for sale in Menorca."
Colin Guanaria, Bonnin Sanso, Menorca
Property trends in your region in 2013?
Unsurprisingly given the country's economic climate, 2013 showed a trend for resale properties over new builds, plus there was a move toward apartments, from a traditional focus on villas. New and improved transport links also encouraged second-home seekers.
The spectrum of average property prices ranged from £75,000 to £200,000, obviously differing by area, with Murcia apartments from £80,000 - £175,000, an average property price in Almeria of £135,000, and in Costa Blanca the average budget of buyers is around £110,000.
An interesting insight from our contacts on the Costa del Sol is that while the average budget on initial enquiry was around £120,000, the average sale size for 2013 ended up being closer to £175,000.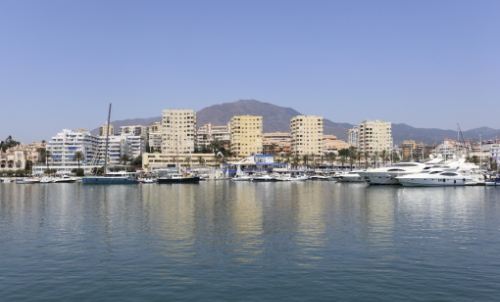 "Resale villas approximately 25 minutes inland from the coast, and beach apartments, have been the most popular over the last year."
Richard Clark, Calida Homes, Murcia and Almeria
"We found 2012 and 2013 to be very different in terms of clients' portfolios. Villas were the main movers of 2012, while apartments and townhouses proved popular in 2013. Confidence and improved flight paths opened up the market for quality second homes, which include apartments and townhouses. In 2013, we experienced an increase in cash buyers rather than 2012's bank-assisted purchasers for repossessions."
Steven Howlett, VIP Almeria, Almeria
"We've noticed that most British buyers are interested in apartments, close to amenities, whereas the Belgian, Dutch and Scandinavian buyers prefer more modern- style properties such as apartments and top end villas located close to the beaches."
Nicola Cherry, Chersun Properties, Murcia
"The hotspots will always be Las Americas, San Eugenio, Torviscas, Fañabé and Los Cristianos. But the luxury market is also hotting up in areas like Bahía del Duque and La Caleta."
Simon Sutton George, Tenerife Property Group, Tenerife

"For us, the most popular searches in 2013 were for properties that can be rented out as holiday lets, so Los Cristianos, Costa Adeje featured heavily."
Clare Heale, Invest in Tenerife, Tenerife
Other top trends?
Interestingly, two of our specialists revealed an increase in properties being bought further inland, with buyers eschewing traditional coastal hotspots for more value inland, plus a taste of 'authentic' Spain away from some of the bucket-and-spade resorts.
Whilst strong sales were undeniable, our agents also highlighted how clients are now coming much better prepared, are more aware of the buying process (and are holding out that little bit more for a better deal!) It's an approach that A Place in the Sun has long-endorsed, consistently advising its readers to 'do your research', as it will save time and money, and ensure they get the right property at the right price.
There was lots of interest in rural areas in 2013. Mainly village and country houses that (customers) could either rent out or use for short holidays, typical Spanish properties in Spanish villages away from tourist areas."
Derryl Philpott, Undiscovered Spain, inland Andalucia (including Granada, Cordoba and Jaen)
"There is excellent value to be had just a short distance from the northern coast, in areas like the Jalon Valley and Orba. Savvy buyers have been snapping up affordable villas which combine a rustic Spanish lifestyle, away from the hustle and bustle of the resorts, but just ten minutes away from stunning beaches."
Kieran Byrne, HomeEspana, Costa Blanca
"Clients have definitely become more aware of the buying procedure and market returns. For example, they know there are opportunities to use the exchange rate in their favour."
Steven Howlett, VIP Almeria, Almeria
Even small fluctuations in the currency market can have a positive ripple effect on the willingness of buyers to move forward, and this was certainly evident in 2013. But it pays to do your homework. Clients searching in July of last year would have found that a €100,000 property was costing around £88,500. If they'd planned ahead, even a few months earlier rates were up at 1.22 and the same property would have cost them around £82,000.
As we enter 2014, we find rates at similar highs. What difference would £6,500 make to your property purchase this year? We recommend speaking to an experienced foreign exchange broker as early in the process as possible - you can read more about that in our Currency Advice pages, including downloading an indispensable free guide to saving money on your purchase.
The availability of finance, and the extent to which banks are prepared to lend to foreign buyers, remains an important issue to all buyers - and sellers - in Spain.
"Unsurprisingly, very few people are taking mortgages in Spain at the moment, so we've seen a dramatic increase in cash buyers."
Andy Queen, Bank Repossessions Spain, Murcia
However, despite the recent boom and bust nature of the market, overseas mortgage specialists Conti report that Spanish lenders are still willing to provide finance to foreign nationals, particularly if you can prove that you have a sound financial profile.
"It's too early to predict any dramatic increase in lending, as caution is still being exercised, but there are still lots of opportunities, especially if you have a healthy deposit to put down. What has changed is that lenders are now judging each case on its own merits including what and where you want to buy, rather than relying on specific criteria as they have done in the past.
They'll require more details about your income and outgoings, so it's important to have your accounts in good order. They'll also use the debt-to-income ratio, which establishes whether you can afford to maintain the mortgage repayments. So your existing liabilities, including any UK mortgage or rental payments, loans, and credit card commitments are taken into account, together with the proposed overseas mortgage payments. The general rule for Spain is that the total of these should not exceed 35%-40% of your monthly net income.
At the moment, you can generally borrow up to 65 per cent of the value of the Spanish property, and rates currently start from 3.22 per cent."
Clare Nessling, Conti Financial Services
Visit the A Place in the Sun overseas mortgage advice centre.
Part Two: What do you expect in 2014?
Agents were largely optimistic for 2014. A long-awaited new airport, Corvera in Murcia, tipped to open by summer next year, is seen as highly encouraging. Confidence was also buoyed by the news that Paramount Studio's new theme park, in Murcia, has entered its development stages.
Mia Pearlman, Affinity Spain, Costa del Sol:
"Costalita, on the 'new Golden Mile', and property to the west of Marbella around La Duquesa/Casares are our top tips to watch - properties in these areas are still dramatically under market value and you will undoubtedly see large price movements here in the coming 12 months. More generally, the market is moving and gone are the days of empty buildings, everything is filling up and moving forward. Remember, the negative press regarding Spain's economy is in relation to the entire country - coastal areas such as Marbella will always be in a bubble - and yes of course these areas are affected by market falls and unemployment, but they are also the first areas to bounce back from these events."
Derryl Philpott, Undiscovered Spain, inland Andalucia:
"Martos is going to be popular for the Buy-to-Lets. And in terms of typical villages, Alcala la Real and Montefrio."
Your latest advice for buyers?
All of our agents had tips on how to get the most out of your buying experience in 2014, from choosing the right advisors, to the importance of reasonable expectations regarding budget.
Mark Bussel, Blue Flag Properties, Costa del Sol:
"It's so important you do your research when it comes to finding the right agent.Test the agents on a particular area you're interested in."
Paul Fullard, Next Stop Almeria, Almeria:
"Travel out before making any actual decisions, and bring a wish list of what you want from your property, such as number of bedrooms, location, swimming pool etc. Remember to revisit the list when you've arrived to make sure you've not just been getting carried away with a particular view!"
Mia Pearlman, Affinity Spain, Costa del Sol:
"Pick an agent and stick with them - one agent should be able to show you every single property on the coast if they are doing their job correctly! Use them as your tour guide, your property specialist and sounding board. Get together a shortlist of properties with them before you fly over, so you don't waste time viewing rubbish. And make sure that you gain an independent solicitor and make informed decisions. Remember everything must be certified on a property. You can change the appearance inside a property but not its position or location."
Kieran Byrne, HomeEspana, Costa Blanca:
"Bargains in the most sought-after areas are in much shorter supply, so recognise that value has been built into the price already."
View Hot Properties from all our featured agents in Spain:
Blue Flag Properties, Costa del Sol >
Calida Homes, Murcia and Almeria >
Affinity Spain, Costa del Sol >
Undiscovered Spain, Jaen, Cordoba, Sevilla >
With thanks to Blue Flag Properties, Calida Homes, Chersun Properties, Affinity Spain, Polaris World, VIP Almeria, Undiscovered Spain, HomeEspana & Bonnin Sanso.