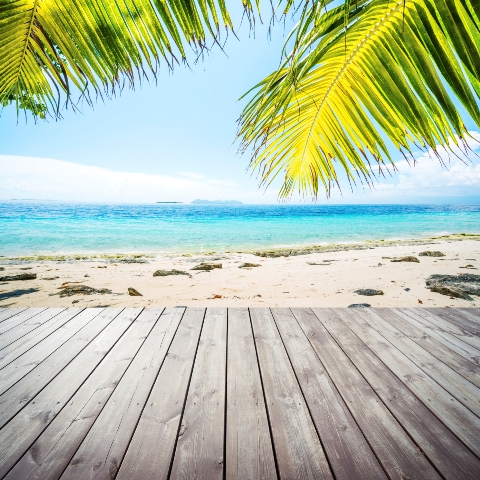 When your day job involves designing Hong Kong airport's newest terminal, the Dubai and Jakarta metros and express train stations in China, what on earth do you choose to create for your own holiday home?
A tropical retreat in which to escape the demands of running Aedas, one of the world's largest architecture practices, and a crazily hectic travel schedule is the answer. With a stunning cinema room, an extensive wine cellar/tasting room, a library, snooker room, pool room tennis court and a four-hole golf course, David Roberts' £12m villa in Phuket certainly offers plenty of opportunities to unwind. But the three open-plan living rooms, helipad, staff quarters, office and the parking for 13 cars speak of its functionality as a venue for entertaining corporate clients in the high-rolling social scene that shuttles between Hong Kong and Phuket.
It's a long way from his family farming estate in Wales, or his homes in Sussex and London – but at least it is easier to reach from his villas in Boracay in the Philippines and Hong Kong. With such a portfolio and a peripatetic lifestyle that revolves around infrastructure projects in the Middle East, Africa and India, it's not surprising he hardly gets to spend much time in one of the most expensive private houses to be built in Phuket.
"In an ideal world, I'd spend a week a month there," says Roberts, 49, who trained as an architect in Australia, where two of his three children are still based. "But I only managed five days last month."
The newly completed traditional Thai-style villa spans 1,731 square feet, and is designed to blend into the tropical rainforest and rubber tree plantations of the tranquil enclave of Rawai – where Formula 1's Kimi Raikkonen and Ferrari's Rory Byrne also have homes. The multi-layered home built on a steep slope has five bedrooms, seven bathrooms, a dining room and two kitchens, and was meticulously planned to blend traditional Thai craftsmanship with high-tech Western culture.
So, while it took five years to build — with sometimes 50-60 stonemasons all chipping away on the house at any one moment – it also has underwater speakers in the pool and the latest lighting technology to illuminate the villa at night. "It was practically hand-built," says Roberts, adding that he needed a "huge amount of patience" as the work kept falling behind schedule. But his love for the Thai people was a major factor in his choice of location for this bolthole, not just the fact that Thailand is still a relatively affordable place to build a luxury home.
"No matter how beautiful and exotic a place, it comes down to the people," he says. "I've made friends with so many people in Phuket: Thais, the many Europeans and many of my peers in Hong Kong, for whom it is a 'home from home'; and a short three-hour commute [by air]."
So should the Thai government make it harder for foreigners to buy? "There obviously needs to be a balance between local interests and foreign investment. I think the government should identify specific zones for foreigners to build in. "After all, Phuket itself is aspiring to be the Monaco of the Far East, attracting the boats and helicopters of Russian oligarchs."
Phuket Villa image gallery
Take a look inside David's amazing house. Click on thumbnails to view larger images