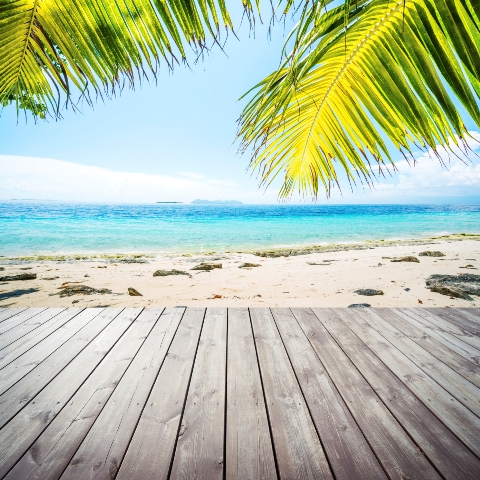 Prince Philip was born there and wildlife writer Gerald Durrell was enchanted by it as a child. We look at what draws a cosy crowd of expats to Corfu's villages and pretty coastline.

Corfu?

Or Kerkyra as it's known locally, is the second largest of the Ionian islands off Greece's north-western coast. It's shaped like a reversed comma, with a 20-mile wide (and mountainous) northern end, and 40-mile length, curling round and thinning out to a flatter tip in the south. This is the greenest of Greece's islands, with rolling hills behind the beaches. The population is around 110,000, and Corfu Town is one of Greece's most beautiful waterfronts, and a UNESCO World Heritage site.

The British connection

The British ran the island amicably from 1815 to 1864. In 1944 Royal Marine commandos liberated it from the Germans and helped protect it, at the cost of some 44 British lives, from the Albanians (whose coast is only two miles away in places) as the Cold War began. Gerald Durrell, the British author and naturalist lived on Corfu in the 1930s and wrote a trilogy on family life and local wildlife beginning with My Family and Other Animals. "Corfiots" include Prince Philip, who was born at the Villa Mon Repos on Corfu, and rescued from the island by a Royal Navy warship aged 18 months during a revolution.

Cor-Phew wot a scorcher!

Today some 6,000-7,000 Brits live there permanently, and many more come on holiday each year. It is the nearest Greek island to the UK and there are masses of cheap charter fl ights from every corner of the UK in summer, as people flock to the beach resorts with the usual plethora of English-style pubs. There are classier options too and Britain's super-rich and political class often holiday here (George Osborne and Peter Mandelson once shared olives and moussaka at a taverna in Agios Stephanos, and later fell out over what was said).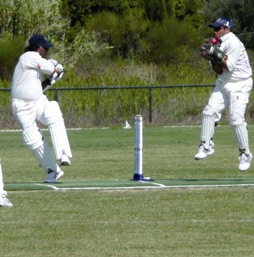 Corfu cricket club

British sailors stationed in Corfu played the first known game here on St George's Day, 1823, and the locals were so impressed they asked how to play. Undeterred, there are now several teams and pitches around the island, but the best is within Corfu Town, where teams from all over the world come to play.

Where to work?

As part of the EU, Brits are allowed to work on Corfu. However, work is not easy to find, not least due to the Greek economy, but also because most Corfiots under 40 speak very good English. However, there are jobs in tourism, and especially in property management and maintenance, cleaning and villa rental.
Getting there

Both Ryanair (from Stansted) and easyJet (from London, Bristol and Manchester) fl y to Corfu, plus there are dozens of charter fl ights, except in the depths of winter, when you'll need to go via Athens or Thessaloniki.

Climate

Avoiding the blistering heat of the southern Mediterranean, Corfu averages summer days of around 30ºC and around 20ºC in spring and autumn. It gets chillier in winter - cold enough to need a coat perhaps - and it rains quite heavily in winter.

Where to live

The north-east coast around Kalami (dubbed Kensington-on-Sea for its wealthy London holiday homeowners), attracts holidaymakers such as Prince Charles and his boys, and David Cameron. On the north-western coast, the fishing village of Agios Stephanos (west), has been compared to Padstow, with tavernas and a supermarket that stocks Marmite and Magnums.

The Greeks attach little caché to rural living - most want to live in the towns and seaside, so there are a huge range of rural buildings for renovation. Corfu Town itself - Kerkyra - is the most popular choice, with a real Italian feel to it and attractive Venetian-style properties often in olive green stone - don't expect the white boxes with blue shutters of the other Greek islands. Across on the west coast are cool beach resorts such as Glyfada - packed with Italians in high season

In the south are the livelier resorts like Kavos, with everything you need for a beach holiday with great nightlife, though certainly not a quiet option, except in winter when they're maybe too quiet. There are also fishing villages such as Petriti or Boukari while Benitses has a new marina. Prices are cheaper inland and the sea still in view, as Corfu is so narrow that the beaches are rarely more than a short drive away.

Taliesen Hollywood at Greece removal specialist Nomad International notes: "More than any other Greek island, we find that people who move to Corfu tend to transport traditional English furniture and antiques, possibly due to the long-standing history of British culture on the island. We also find that many of our Corfu customers are building or renovating a home, so in addition to furniture, they ask us to transport materials and fittings."
The property market

Properties are maintaining as much as 95 per cent of their value from before the fi nancial crisis began in 2008, especially on the upmarket north-east coast. Bargains are appearing, with Brits who retired in the 1980s and 1990s returning to the UK, perhaps having seen their Sterling pensions suffer.
Two-bedroom apartments go from €80,000 (£71,430), though renovation projects or very basic properties are available from €30,000 (£26,790), but you'll need to budget at least €1,000 (£893) per square metre for renovation costs. For small villas and restored properties - ex-olive mills and farmhouses are always popular amongst Brits - you'll need a starting budget of around €250,000 (£223K). Really sumptuous villas with pools cost around €1million (£893K) normally, but you may get a bargain. Building plots are €40-€70 (£36-£63) per square metre, with new-build prices from around €1,500 (£ 1,340) per square metre.
Property can also move very slowly: this is not the place to make a quick buck, but has avoided the problems of the Cypriot property market. And is all the better for that.