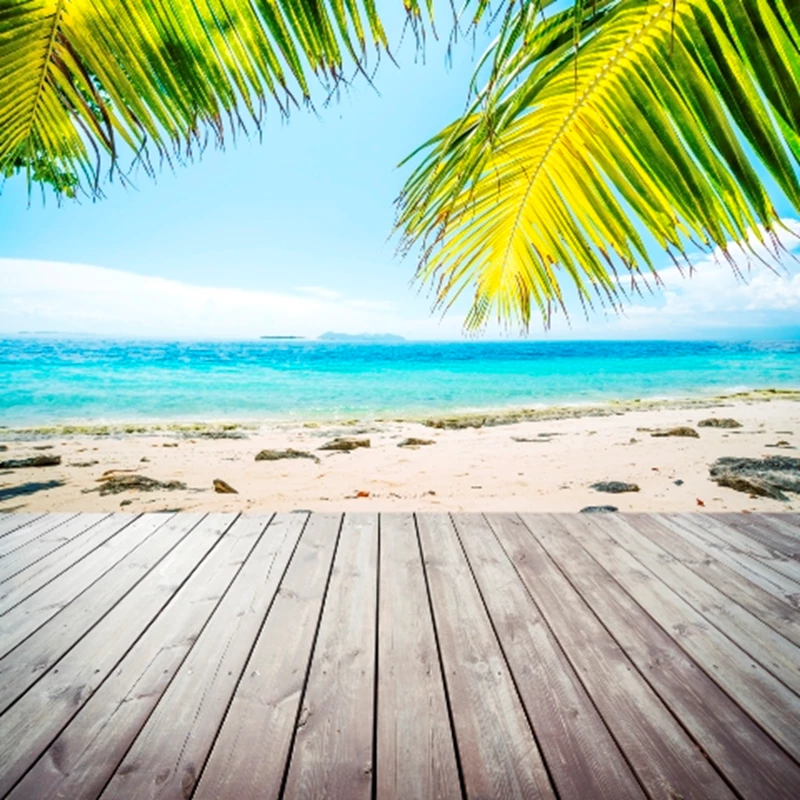 British couple Loraine Tonkin and Peter Williams realised their dream when they opened a B&B for walkers in Central Portugal. We caught up with them to find out more.

Tell us about your new venture, Casa Vale Louro
Based in Central Portugal's Beira Litoral region, we offer B&B accommodation and guided walks through the area's beautiful countryside. Our newly built guesthouse is in the quiet village of Carvalhal de Santo Amaro, which is within walking distance of the market town of Penela. We only opened for business in May.

When and how did the idea for Casa Vale Louro come about?
Loraine and I [Peter] love walking and always dreamt of combining this passion with a life in Portugal. Four years ago we decided it was time to go in search of some land or a property that would allow us to open a B&B – and live that dream. Subsequently, we found and purchased, through local agent Coimbra Property Shop, two pieces of land, on which we had our guesthouse designed and built.

I moved permanently to the property from our home in Prestatyn, north Wales, in March. For the moment, Loraine is still in Wales, where she has a job with the NHS. We have no previous experience in the hospitality industry – I was an RAF instructor and electrical contractor.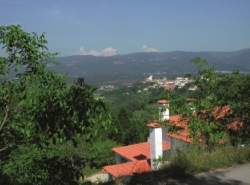 So what exactly do you offer and what do you charge?
At Casa Vale Louro we have three double guest rooms, each en-suite and designed with comfort in mind. Two of the rooms have balconies overlooking the Louro Valley with views of Penela Castle, while the third room opens up to the shade of walnut trees. We provide all linen, bed covers, towels, as well as environmentally friendly toiletries. Rooms also come with facilities for making hot beverages and biscuits.

There is also a guest sitting room, where Freesat TV and internet access are available. We serve a continental breakfast between 8am and 9:30am, which includes a choice of cereals, fruit juice, cheeses and honey. For lunches and evening meals, there are some wonderful local restaurants and we will be happy to recommend these to you when you arrive. Currently, the two rooms with balconies cost €68 (£60) a night, while the room with a terrace is €60 (£53).

Our walking holiday business offers an all-inclusive seven-day package of guided walks and sightseeing excursions in this fantastic area.

How did you find the process of setting up the business and how will you attract guests?
We had a competent and very helpful accountant who guided us through all the bureaucratic procedures but it has still been very hard work. Casa Vale Louro, comprising the B&B and guided walks, is registered as a single person limited company (unipessoal Lda.). We are marketing the business websites and leaflets. We also have links with other sites, including
www.coimbrapropertyshop.com. We hope to attract guests from all over the world, including Portugal.

We had our first walking holiday guests on the 7th May – they came from Australia, Canada and the UK. As yet we have had no guests for the B&B although we've had enquires.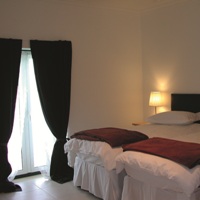 What is the attraction of Penela and the area where you are and what type of guests does it suit?
Penela is a beautiful market town in the heart of Central Portugal – it has all the main facilities and was once voted the country's cleanest town. Obviously the area is wonderful walking country, being very green and offering stunning scenery. The local people are very friendly and have made us very welcome.

This an area suited to people who want to experience the real Portugal, at an affordable price and slower pace of life. Nearby are several historical places for visiting, including some of the best preserved Roman ruins in Portugal at Conimbriga. Then there is Coimbra, only half an hour north, which is often considered the cultural centre of Portugal and boasts one of the oldest
universities in the world.

The beautiful Silver Coast, with its surfing beaches and the seaside town of Figueira da Foz, is just under an hour west. Tomar, with its Knights Templar castle and convent, is less than an hour south. And to the east is the Sera de Estrella, a natural park. Besides walking, the area offers all kinds of outdoor activities, including surfing, rock climbing, canoeing mountain biking and hang-gliding.

www.walkingportugal.co.uk,
www.portuguesewalkingholidays.com