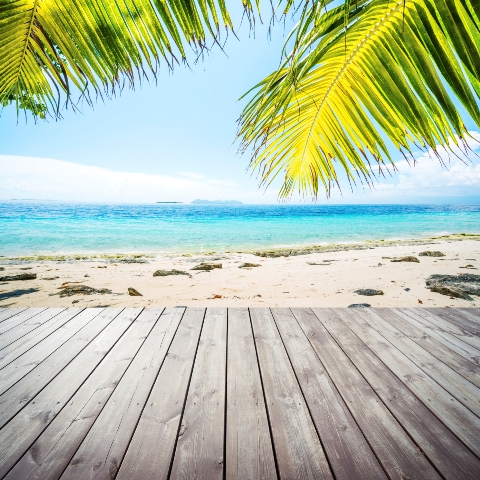 You may have heard agents saying this for a few months already, but now might just be the best time to buy a home in Florida.

There are persuasive signs that both prices have really bottomed out and that a recovery is nigh.

In Orlando, prices are at their lowest level since 2007 – with a median home price of $94,950 – as sales are dominated by cheap cash deals.

What's more, tourism is also booming – helped by new theme parks such as the popular Wizarding World of Harry Potter and much-anticipated Legoland on its way.

Another green shoot of recovery might be detected in the rise in home loan applications, as US buyers rush to take advantage of a slide in mortgage rates.

Recently there have also appeared some mortgages for overseas buyers, typically requiring 30-35 deposits and with rates of 7 per cent per annum.

"Now is a great time for anyone thinking of buying a home in Florida to make that decision," said Patricia Fitzgerald, President of the Florida Association of Realtors, who reported a 14 per cent rise in sales in January.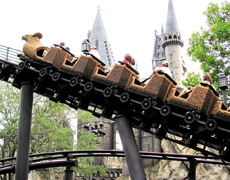 "Mortgage rates are historically low and conditions remain very favourable for buyers with a range of housing inventory and attractive prices."

So on that basis, where is best to buy if you want to short-term let – or if you don't?

A Home for Holiday Lets
In Central Orlando you can only let out your home to holidaymakers if it's in the Short Term Rental (STR) zone which is south-west of Disney.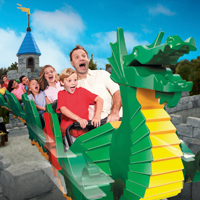 It's also known as the "Golden Triangle" or "Four Corners Area" because it's where four counties converge: Orange, Lake, Osceola and Polk.

According to www.holidaylettings.co.uk, proximity to Disney is king, but whilst there's a healthy supply of rentals in the very British oriented Davenport (best for supplies of PG Tips); and Kissimmee; there's room for more inventory in Haines City and Clermont.

Proximity to the coast (around 55 mins from Orlando city) is less of a factor for would-be renters than the theme parks, malls and golf courses.
For Howard Thorne whose Homes of America manages rentals as well as sales, Orange Tree and High Grove are the two best performing developments for STR in the Lake country area, each pulling 26-34 weeks rental a year.

"But operational costs are relevant to buyers and the difference is that Homeowners Association [upkeep] fees are $2,000 a year at High Grove, compared with $400 pa for Orange Tree," he says (www.homesofamerica.co.uk).

At High Grove (6 mins from Disney, also golf, Cagans Crossing restaurants and shops) a 4-bed home costs $214,000; at Orange Tree (10 mins from Disney, near supermarket and restaurants) homes cost $145,000 to $269,000.

"Note that by the time you factor in spending $20,000 on furniture and repair costs necessary for bank-owned properties, there's often little difference in price between that and a regular one," he adds.

Other good performers he suggests with 30-42 weeks rentals are Tuscan Hills in Polk County, 12 mins from Disney and Watersong (Davenport, 18 mins from Disney).

At both prices kick off around $140,000 for a 3/4 bed short-sale.

For Gary Kenny of Coldwell Banker Feltrim (sales and rentals), however, Tuscana 4 miles from Disney is a good performer with 70 per cent occupancy (around 33 weeks) expected this year.

"It's got a tried and tested rentals programme, is 12 mins from Disney, 20 miles from the new Legoland, and next door to Champions Gate golf course," says Kenny (www.cbfeltrim.com ).

He is selling two-bedroom furnished units there for $89,500 which were selling for $365,000 in 2008 (www.tuscana.net).

Another choice is Haines City, much closer to Disney (20 mins) since the widening of highways 4 and 27.

"It's grown into a good location, with great shops – including the new Posner shopping centre," says Kenny, who is selling one-bed condos on the Southern Dunes golf resort from $39,000 (unfurnished, bank-owned) through to villas for $175,000 plus.

"Occupancy is closer to 60 per cent because there are some people who want to be 10 minutes not 20 mins from Disney," he adds.

Short term rentals


Where: Kissimmee
Price: $150,000
This detached four bed, 4 bath home with a pool is 20 mins from Disney.
Contact: British Homes Group: 001 407 396 9914,
www.britishhomesgroup.com

Where: Haines City
Price: $219,900
A four bed, 2 bath home on Southern Dunes Golf Course, 20 mins from Disney.
Contact: CB Feltrim, 001-407-9222806, www.cbfeltrim.com

Best for Residential
For those not needing or wanting short-term rentals the net widens – and the Doctor Phillips outlying suburb of Orlando ticks a few boxes for those wanting to stay a few months in Florida.


Residential


Where: Doctor Phillips
Price: $550,000,
A four-bed, 3 bathroom corner villa over 3,000 square feet on a great gated community, Phillips Landing.
Contact: CB Feltrim, 001-407-9222806, www.cbfeltrim.com



Where: Winter Garden
Price: $325,000
Four-bed, 3 bath villa located in a lovely community in a superb area.
Contact: Jerry Barker Vacation Homes, 001 407 286 8170, www.jerrybarker.com

"It's close to Restaurant Row on Sandlake Road [a street full of high-end restaurants] as well as the prestigious Bay Hill golf course, the Millennium Mall, as well as having very good schools and 20 minutes from downtown Orlando," says Gary Kenny.

He is selling properties from $300,000 on the leafy gated community of Turtle Creek, but really recommends Phillips Landing - gated community of around 350 homes built around a lake - if you have a budget of $500,000 plus (see box).

Howard Thorne has come condos in Doctor Phillips from $175,000 but also recommends nextdoor Windermere (Orlando's own Lake District and home of Tiger Woods) as having the "most desirable zip code – 34786".

"But there are both cheap and expensive properties there: a 4 bed home in the Summerport area costs $200,000, or in Isleworth/Lake Butler Sound you can get a short sale 5 bedroom home for $685,000," he says.

Winter Park, an upmarket northern suburb of Orlando city on a chain of lakes is also a good choice according to Bill Cowie of the British Homes Group (www.britishhomesgroup.com).

"It's a cosmopolitan, Chelsea-like area of restaurants, theatres and pubs - 5 mins from downtown Orlando - where prices have remained firm," he says.

"You are looking at $300,000-$400,000 for a single family home."

He also suggests the Disney master-planned community of Celebration might appeal to those seeking something safe, clean and well-managed – though some might finding restrictions on curtain-colour a little stifling.

"Location-wise it is great, the bulls eye of the road network, and it's got a world-class hospital and is close to the shopping outlets of the I-99 corridor.

"Baby condos start from $100,000 but $350,000 will get you a 4-bed single-family home."

Jerry Barker of the eponymous vacation homes agency also says Celebration is a favourite choice, as is another recommendation of Cowie's – Lake Nona out by Orlando airport.

"What's special about this area – apart from the great golf courses [Nick Faldo has a home there] is it's getting a $2 billion world-class medical facility which is drawing buyers," says Barker.

According to Cowie, 4-bed single-family homes start at around $800,000.
But Winter Garden – North-west of downtown Orlando - is an excellent "mid-range" choice for Jerry Barker, offering superb access to the Florida turnpike access for Tampa/Miami.

"It's quaint old America with homes with porches, yet it's got a fabulous new mall area, top-class schools and it's 20 minutes from Orlando city," he says (www.jerrybarker.com).
Case Study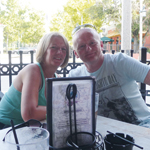 Pharmaceutical consultant David Jakobsen and his wife Nicola recently bought in the Haines City/Davenport area of Orlando.

The couple, from Liverpool, paid $175,000 (£108K) for a four-bedroom villa in the gated community of Calabay Parc at Tower Lake. Their property, which they purchased through agent CB Feltrim, was originally priced at $300,000 (£185K).

Calabay Parc, off Highway 27 and next to a large natural lake, is a 15-minute drive from Disney, 10 minutes from golf courses and just five from the nearest supermarket and restaurants.
Words: Liz Rowlinson