Summer 2017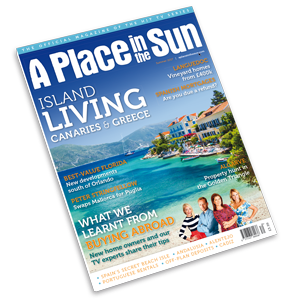 Summer is here, and so is our magazine!
In this issue...
We speak to national treasure and entrepreneur Peter Stringfellow in an exclusive Q&A, who reveals why he's swapping his property in Mallorca, Spain for Puglia in Italy.
We catch up with all four of our TV stars, who have their say on key considerations whilst sourcing your ideal property, from currency to legal, to surveying. You can also read up on successful case studies from happy homeowners across Europe.
Our main location focus takes you deep into Greece and the Canaries, as we explore each island in depth from La Palma in the east, all the way through to Lanzarote in the west.
Fancy buying a cheap property in the south of France? Follow our editor Liz Rowlinson as she takes a tour through the Languedoc region in search of great places that won't break the bank.
Plus much, much more...