October 2008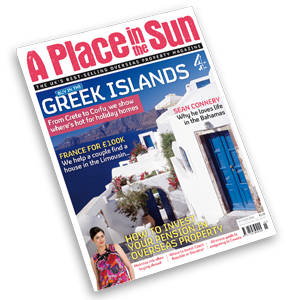 In this issue...
Whilst some parts of the Med have become overdeveloped. the Greek Islands have retained their traditional character. Now, with the relaxation of planning laws and a government push for more tourism, there are property opportunities galore.
We take a close look at what the islands most popular with Brits buying abroad; Crete, Corfu, Rhodes, Skopelos have to offer and give you a round up of the best of the rest.
We talk to the orginial James Bond, Sean Connery about his property in the Bahamas and take a viewing trip to central France. There's the usual comment from the television show presenters Amanda Lamb, Jasmine Harman and Jonnie Irwin and advice from experts on everything from finance to emigration.