June 2011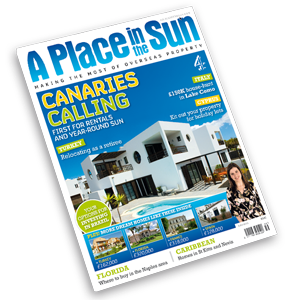 In this issue...
This month we stop by the Canaries, a long-term favourite of the British when it comes to holiday homes that come with year-round weather and great rental returns. We give you a run down of Tenerife, Lanzarote and Fuerteventura and what's currently on offer.
We end our series on property in Egypt with a look at the three lesser-known resorts of Port Ghalib, Soma Bay and the La Siesta Mountain Resort on the Red Sea and kick-of our next series, searching for the perfect property in the Caribbean with a look at St Kitts and Nevis - two small islands where development is discreet but the lifestyle is typically tropical.
There's an update on fractional ownership and the different routes to ownership it covers and we take a look at Brazil as a property investment hotspot.
There's also our pick of the best properties or sale from around the world in 'Hot Properties' plus many more to boot in our property directory, plus the usual comment from Amanda Lamb, who tells us why the perfect holiday home can be as elusive as the perfect man but how anything can be achieved.