August 2010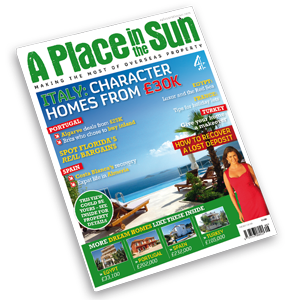 In this issue...
In the August issue of A Place in the Sun magazine we hunt out some bargain properties in Portugal and find out how one British couple successfully played the property ladder there to realise their dream of retiring to a mountainside property north of Oporto.
We meet British Architect Keith Gray and his family, who totally renovated their Turkish villa on the Bodrum peninsular and learn from Jon O'Shaughnessy, the British Consul in Sofia about life in rural Bulgaria and the expats who have made the move there.
We look at why the dire economic climate has left many property-buyers in hot water and talk to some people that might be able to help reclaim lost deposits.
There's an interview with British TV presenter Martyn Andrews about his life in Moscow and holiday home in Cyprus and find out how the town halls on the Costa Blanca are cleaning up their act and offering a hand-holding service for buyers, plus the usual comment from Amanda Lamb and thousands of properties for sale.