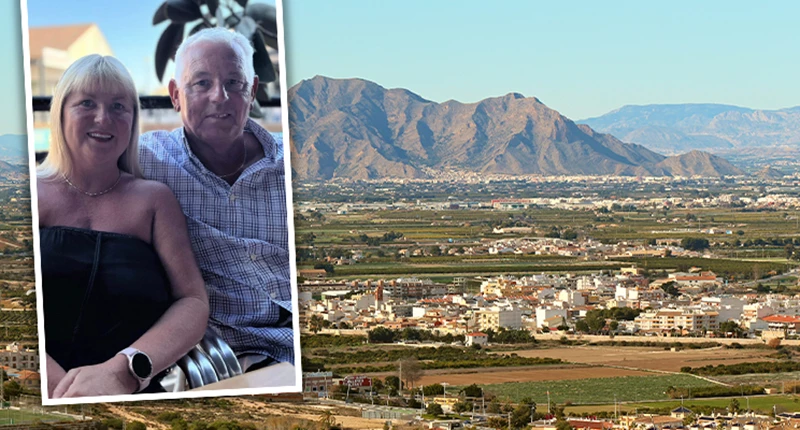 Kerry and Pete Dixon from Barrow-in-Furness in Cumbria had both worked hard for many years and decided to enjoy an early retirement in Spain. Having both worked for BAE Systems – the submarines developer – they wanted a slower, more relaxing lifestyle.
"We'd been watching A Place in the Sun TV show for years and decided we should head out to Spain to look at properties in early 2020," says Kerry. "We liked Benijofar on the Costa Blanca because it's a traditional inland town, with a good mix of Spanish but also multicultural residents. There is a good choice of bars and restaurants and spectacular mountain views."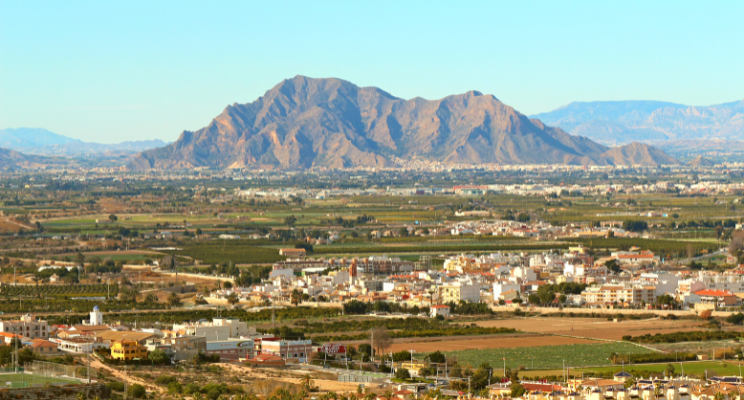 Thinking they wanted a traditional style house, the couple ended up buying the three-bedroom show home, with a private pool, in a new development. "It just shows that you must keep an open mind about what you do want!" she says.
The couple sold their UK home and just managed to move to Spain before the Covid-19 lockdown of October 2020. "With three months to go before Brexit [the end of the transition period] we scurried around trying to sort out our residency paperwork and our driving licences."
At only 50, Kerry was not ready to give up work – only the daily 9-to-5 type – so she began being a keyholder for about 10 local properties, helping overseas owners to manage their homes when they were away. The town is 30 minutes from Alicante airport, so a very easy transfer after their previous two-journeys to fly from Manchester when they lived in Cumbria.
 In Spain she had kept in touch with their estate agent, MASA International, who had been really helpful in assisting them with all the legal, financial, residency and practical things they needed to sort out when they moved over. When MASA asked Kerry if she'd help talk to prospective buyers – her background in comms and public relations made her a natural choice – she helped out at the company's stand at A Place in the Sun Live at Birmingham last year.
"I really enjoyed sharing with people things we had learnt along the way and MASA offered me a part-time job talking to UK buyers," she says. 'It tends to be for four hours a day so it's really flexible and can spend plenty of time enjoying other aspects of Spanish life too. Pete has really got into photography to keep himself busy. Plus we are still learning Spanish!"
Read more
The cost of living has increased but it's still possible to get a 'really good' menu del dia (menu of the day) for €12-15 - up from around €10 when they first arrived. "But you can still get a coffee for €2 and the government gave us 20 per cent off petrol rates for virtually a year."
She says learning the language has been the most difficult aspect of the move over. She fields lots of questions from prospective buyers. "The most typical questions are about visas, driving licences [still not resolved for recent British arrivals in Spain] and also the 90-day rule." 
She advises people to do their research, such as knowing what tax they might be liable to pay on any home sales in the UK so they can budget accordingly for a new Spanish home. "Knowing the right people to give you help and advice makes the whole thing so much easier."