It's time to renew your visa
For those who were quick out of the block to get their Non-Lucrative Visa to move to Spain in early 2021, it's time to renew. This visa – designed for retirees and those not working in Spain - lasts for 12 months and needs to be renewed for another two years if you wish to continue living there.
You will need a visa to spend more than 90 days at a time in Spain, after Brexit.
How does the renewal process work?
Melanie Radford of the relocation department of My Lawyer in Spain has been dealing with first few renewals already and advises that you start preparing the paperwork at least two months before the visa expires, for reasons that will become clear. But the good news it that's it not quite as complicated or as expensive as the initial application, as Debbie Scott has just discovered.
She and her husband John, from Cardiff, moved out to Benalmadena on the Costa del Sol in March 2021, after appearing on A Place in the Sun's TV show. They didn't buy one of the properties they viewed on the programme with their £250,000 budget; but found a great three-bedroom townhouse shortly afterwards.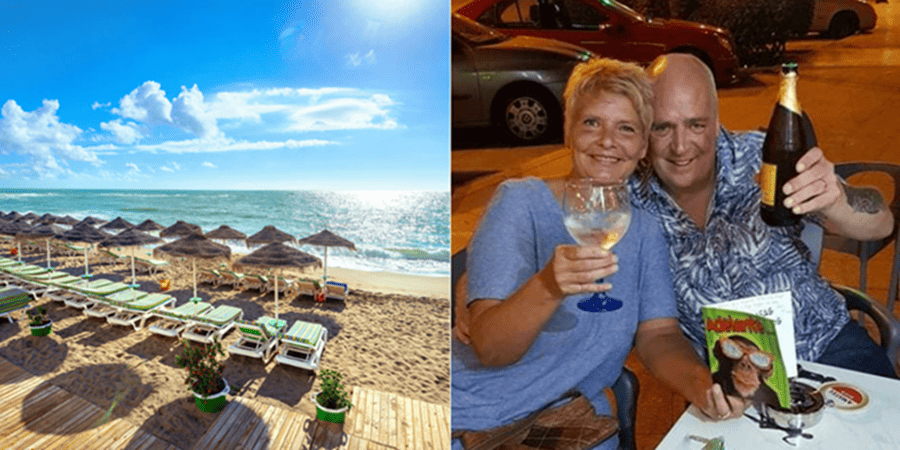 "The first time we got our visa it took four months, a mountain of paperwork and it cost us over £2,000," says Debbie, 55, a former healthcare support worker. "This time it took only 18 days and was all in for €1,500 (£1,277). We didn't need to supply the medical certificate nor the police check this time round."
Renew online
The renewal process is a little different. Instead of applying through the Spanish consulates in the UK, it is made electronically through the Oficina de Extranjería (Foreigners Office) in the province where they reside or by appointment at the Oficina de Extranjeria where they present all the documentation in person.
Cost of renewing and income requirements
The admin cost of the visa renewal €16.40 per applicant, compared to £516 application fee and £9.80 for the issue of the visa in your passport, per applicant, for the first NLV.
On the minimum income requirement, you need to show two years' worth of financial means, which for a married couple, two lots of €34,741.20 to make €69,482.40. "This can be a combination of pension income and funds in a UK bank account and/or Spanish account," says Melanie Radford.
You have to show six months' worth of bank-stamped statements to prove this – for Spanish banks, this stamping is not a problem, says Debbie. But because her and John's income still comes mainly from the UK – they have a rental property and keep funds in a British bank account – it was a little bit more complicated. "We had to book a trip home to get the stamped statements from our branch back in Wales," she says. Another reason why it's good to plan the renewal in good time.
The early-retired couple still need to pay for private medical insurance (€1,500 a year) until they reach state pension age. But the couple love their new life in Spain and intend to stay there until they get their permanent residency after five years. "When we renew again at year three, we will again need to show two years' worth of income," she says.
Keep an eye on your passport expiry date
One final thing to beware is the expiry date of your passport. "Melanie suggested I renew my passport before we started the NLV renewal because you must have a minimum of 12 months validity required from the date you apply for renewal," says Debbie. "Allow time for this as there are delays at the UK passport office!"
Both the old passport and the new passport is required for the NLV renewal application. The couple can apply for their new TIE card once their visa has been approved – it will be ready for collection in 30 days. "The paperwork is worth enduring just to be here!" she says.
Find out more