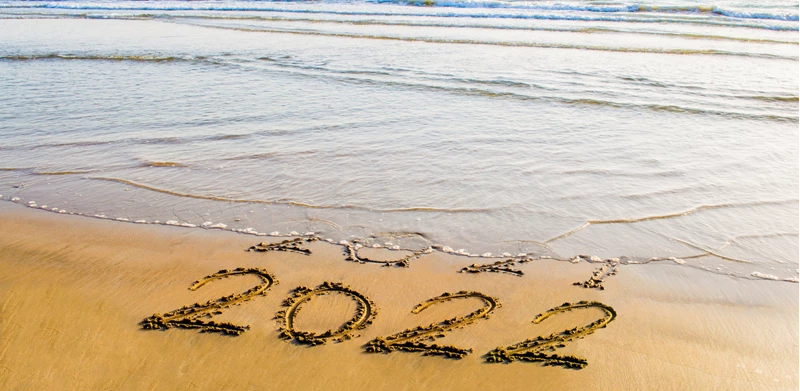 Some positive thoughts as we head into 2022. It's been a year since the UK left the European Union and we began getting to grips with our new status as third-country nationals (mid-pandemic).
Emerging from the toughest winter lockdown thus far, many of us felt desperate to escape to sunnier shores and even make the move for good. We began to get our heads around the long-stay visas needed to spend more than 90 days at a time in the European Union.
So where are we at now? Last spring, a lot of confusion surrounded the process. The Non-Lucrative Visa (NLV) for anyone planning to retire, or live but not work in Spain, threw up all sorts of new documents to source.
But lawyers specialising in relocation report a busy autumn, during which some clarity on the process has emerged, including the fact that you cannot work remotely in Spain, or be self-employed there, without obtaining a work visa before leaving the UK.
But if you are looking to the NLV, it's important to constantly keep abreast of changes to requirements (which have happened) and it's fair to say that we've heard from a number of visa applicants that expert legal support can be key to both speeding up the process and a successful outcome.
If you have read our overview of the process you will know that an in-person appointment is required for the paperwork to be checked. Melanie Radford at My Lawyer in Spain reports that the London Consulate has introduced a new online live appointment booking system which has made the process more efficient. Visa approvals are much quicker, around two to three weeks after your appointment.
But even more significant for retirees is that since last month November [2021] the UK-issued S1 form is now accepted at the Spanish Consulates in the UK for NLV applications. "This is a huge saving on private medical insurance for anyone in receipt of a state pension who can use an S1 to access the Spanish healthcare system," she says.
Mark McMillan, Relocation Manager for Sun Lawyers, has also been dealing with dozens of applications. One tip is ensuring that your medical certificate -obtained from a GP, private medical practice or Spanish pharmacy - is worded exactly as it should be. 
Another is making the financial documentation required super clear to the consulate. "We will provide a covering letter, simplifying the financial element so the Consulate official can make a decision without wading through bank statements,' he says.
Finally, beware timings. Three of the certificates – the ACRO (police), medical and legalised marriage certificate - will expire after three months so don't get them too far in advance of your appointment at the Consulate.  Your marriage certificate must be a newly issued one – not older than three months – even if you have been married for 30 years!
If you are looking to get a long-stay visa for France, getting your paperwork in order is also key, suggests Verity Reeve, owner of the Brittany based agency LBV Immo.
"Your visa application can run alongside your house purchase, the latter process taking around three months and since the visa can only be applied for 90 days before arrival, that ties in neatly," she says.
"Our advice for 2022 would be to look at two aspects of the visa application very carefully: the financial income required to live in France, and the medical insurance."
She says that if you are over 65 and live alone, you must bring in at least €868.20 per month or €1,347 as a household if you live with your partner. For pre-retirees, the income should be equivalent to the SMIC (the minimum wage) which is €1,231 net per month for a couple. 
Medical insurance required for your first year of residence can be expensive if you have pre-existing medical conditions. 
Check out the Spain and France Relocation sections for more detail on visas and other advice about moving abroad.
Find out about French visas here.