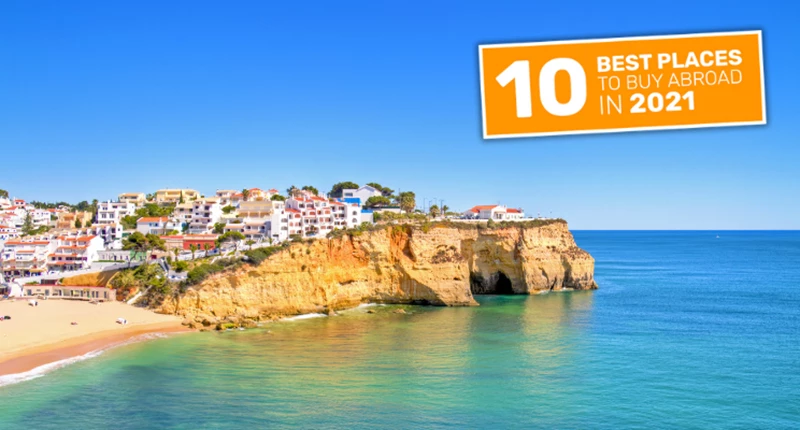 Post Brexit, it's not just the UK at a cross roads, with Portugal reflecting on the future of its international market by placing limits on the golden-visa scheme that has helped cause the boom of recent years. This incentive has transformed the fortunes of the cities of Lisbon and Porto, and will be increasingly of interest to Britons now they are in the target market of non-EU investors.
The low-crime, laid-back lifestyle of Portugal continues to appeal to buyers of all budgets, however our average property search on the Algarve is a generous £301,655.
Whilst prices tend to be high around the five-star resorts of the Central Algarve's 'Golden Triangle', interest has moved west to the area around Lagos where there is a far greater amount of space for new developments to be built.

DOWNLOAD YOUR FREE PORTUGUESE PROPERTY GUIDE HERE
This area - that is only 30-40 minutes from Faro - includes the popular seaside village of Praia da Luz and Porto de Mos, the gloriously long sandy beach in Lagos that is backed by apartment developments.
The picturesque village of Paderne is a great option for those buyers who like the traditional, peaceful environment of being inland yet close enough to the busy resort of Albufeira to dip in and out of the scene there. You'll get a choice of villas with a private pool if you have €400,000.
Over in the eastern Algarve, Cabanas de Tavira is our fifth most popular search location. The beach-side village of the historic and elegant fishing town of Tavira is a wonderful mix of British and French owners, and is just about still better value than the western Algarve, although it's been catching up fast. Its proximity to the Spanish border and the Costa de la Luz is another attraction.