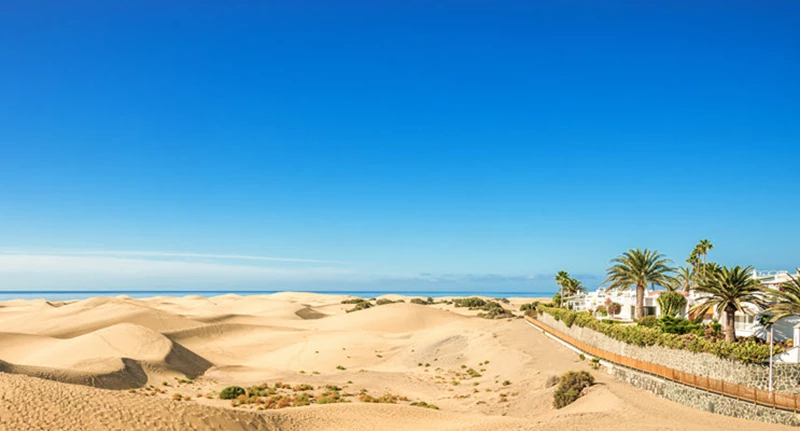 Coronavirus: Canary Island borders are reopening to Brits
As we begin to dream of some winter sun, it's a bit of good news that the UK government has just added the Canary Islands to its 'safe travel' list. This means that from Sunday 25th October visitors will no longer need to quarantine for 14 days on their return.
Why choose the Canary Islands?
There's been a rush of bookings for last-minute half term holidays but for some property-hunting trips from those buyers who have been desperately keen to fly out and view homes. So, as the nights draw in and a winter of semi-lockdown beckons, should you be looking at a bolt hole to escape to?
You won't be alone. The Canaries are the most accessible and most affordable winter-sun escapes, with warm seas and balmy beaches a welcome respite from northern European winters. So-called 'snowbirds' head south to enjoy an outdoor lifestyle, whether it's a round of golf, surfing, mountain biking or walks along the coast in the depths of January. A budget of £200,000 gives plenty of choice.
Explore your options now quarantine restrictions have been lifted
But which island might be right for you? Why not take this opportunity to explore? From the largest island of Tenerife, which tends to be the best supplied with flights, to the vineyards and beautiful cacti gardens of Lanzarote. For a flavour of each, read our feature on what each island has to offer.
Tenerife has been a holiday home favourite since the 1980s but Fuerteventura is less well-known yet on the up. Its sandy beaches are generally viewed as the best in the Canaries and it's got some boho surfing towns as well as some great properties. It's possible to find new one-bed villas in Majanicho for less than €80,000.
Or read our recent report on the island.
Tenerife will offer you the most choice, whether you seek to be close to the big resorts of the southwest, or the calmer and less touristic north. Costa Adeje is one of my favourite parts - it sits between the two in favour, offering a mix of nice resorts and authentic little fishing villages such as Playa San Juan. Have a look for properties in this area from around €150,000 here.
You might have spotted Costa Adeje featuring on an episode of our TV series in May - Laura Hamilton helped a couple look for a property with £150,000 - catch up with it here. 
Or maybe you fancy Gran Canaria after recently (15 October) seeing Laura there helping buyers with a budget of £125,000? They sought an inland village far away from the holiday resorts. Have a look here.
One of the other upsides of the Canary Islands is that the cost of buying a property is relatively low (for Spain). Purchase tax (or transfer tax/stamp duty) is only 6.5 per cent and there are some great tax incentives for people starting a business there. Watch our webinars on how to buy in Spain before or after Brexit.

If you are tempted with a viewing trip, we also have some helpful hints on that - download our free viewing trips guide here. Grab the chance, whilst you can…