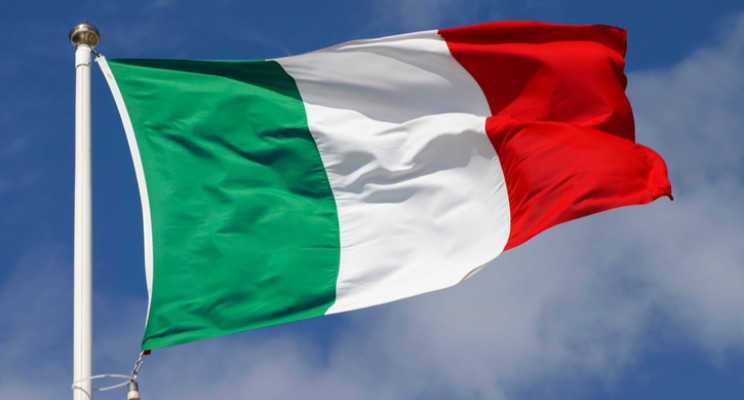 Thinking of buying a property in Italy? On 26th April 2020 we hosted a live webinar "Ask the Experts: Buying in Italy" (watch the full session here). Below are some of the most popular questions about the process of buying a property in Italy that we didn't have time to answer in the webinar, with input from Italian property experts. For more FAQs, click here.
All answers are correct as of the date of publication.
Any idea/advice regarding rushing into buying before Brexit or how regulations around properties might look (mortgage, second home/ holiday home and/or rented out?
There will be no change to the buying process, or the regulations around buying or renting out your Italian property when the UK exits the EU. Getting a mortgage, generally speaking, is possible for foreigners however it is easier if the applicant has an income in Italy as banks want to be sure that the applicant can repay the mortgage instalments.
We are hoping to retire to Puglia. Should we buy straight away - before the end of the transition period - or could we rent?
In order to apply for residency in Italy, you will need a permanent address. This can be a rental contract. By the end of the transition period (31 December 2020) you can register with the local authority (comune) and the application needs to be usually filed in person.
How much more difficult will it be to get residency status for a British person after Brexit? Should we rush and buy something before the UK. leaves?
Until the end of the transition period (31 December 2020), you can apply for residency and register with the local authority (comune). However, rushing to buy a house only because you need a permanent address could be a mistake. It would be much wiser - if you are still unsure on where you wish to buy - to rent as it will be possible to transfer your residency to another local authority at a later stage.
How long does it take to get residency?
It depends on the local authority. In small ones it might be a matter of days, but in a major city like Rome or Milan it might take weeks. The local authorities have 45 days from the date of the application to make their checks and the starting date of your residency will be the date of the application.
Regarding residency, do you have to apply before 31 December 2020 or do you have to be approved by that date?
You will need to register with the local authority before the end of the transition period. If your application is approved after this date, your legal residency (not your tax residency) will commence from the date of the application.
You will need to register with the local authority before the end of the transition period. If your application is approved after this date, your legal residency (not your tax residency) will commence from the date of the application.
How much more difficult will it be to get residency status for a British person after Brexit? Should we rush and buy something before the U.K. leaves?
At the moment there is still the possibility that the UK might make a reciprocal deal with Italy before the end of the year. As things stand, it will easier if you can sort out before the end of the year, but it is equally important that you can find the right location to buy in, and this can only be done by exploring these places, and 'trying before you buy' with a holiday rental, at least. Moving to a country is a big step to get wrong.
How long we can stay in Italy per year, if we aren't residents?
For EU citizens it is an automatic right to stay in Italy, as long as they inform the local commune of their address so you will become listed as a resident. For non-EU it will be 180 days per year.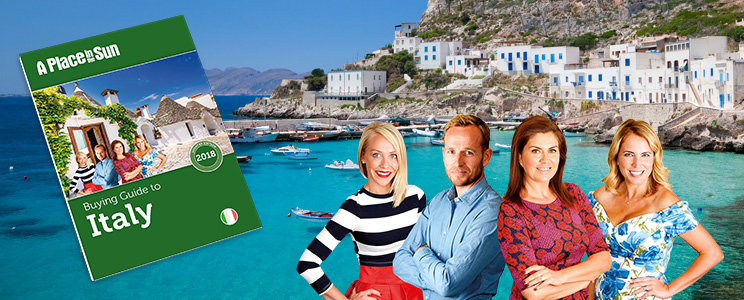 DOWNLOAD AN ITALIAN PROPERTY GUIDE
Can foreigners get a mortgage in Italy? What is the maximum LTV generally?
Yes, foreigners can get a mortgage is Italy, however it would be much easier to get one if the applicant has an income in Italy as banks want to make sure that the applicant can repay the mortgage instalments. Generally speaking, the maximum loan to value is usually 80%.
If I am interested in a small low-end property circa €20k, is it possible to get a UK loan for a portion of the purchase?
The UK bank will not lend money using your Italian as collateral but if you are eligible for a loan there should be no reason why not. However be aware that for cheap properties the fees and taxes can be the same as a property of around E100,000.
What is the typical cost per square meter to renovate an old property?
Difficult to say because there are different types of old properties, some in stone, some in cement. A guide can be between €400 and €800 per sqm however an old stone ruin could be much more. New-builds can be between €1,000 and €1,500 per sqm, depending on materials.
I am reluctant to look at Abruzzo as I am unsure of the laws regarding earthquake proofing. Do you have info about the legalities on earthquake proofing properties?
It is wrong to single out Abruzzo, the whole of Italy (other than Sardinia) is seismic and earthquake laws apply to all regions. Abruzzo is no different to any other region. An old property does not have to be brought up to current standards - new-builds do and certain works such as new roofs also need to follow the correct regulations. Current laws change every year and sometimes more than once in a year, applying to new-builds under construction.
What are the buying costs on an Italian property?
Very difficult as it depends on the cadastral value of the property (the value registered at the land registry) and if you have land and outbuildings. Many people say to budget 10/15% however this figure is not correct at all. Your agent should be able to give you an idea when they view the documents. A rough guide is 9% of the registered value for overseas buyers or 2% if you become resident within 18 months afterwards. Land is taxed at 15% of the declared value, Notary fees can be between €1,500-€2,500, you need to allow around €1,000 for stamps and other admin and agents fees which are typically 3% plus IVA (VAT) with a minimum of €3,000 plus IVA.
What are the ongoing annual costs/taxes/council taxes on a property?
If the house will become your first residence you do not pay council tax, you only pay a bin tax based on your council rate and sqm of your house. A rural property of between 150-200 sqm might be around €300-400 in bin tax. Second homes or holiday homes are subject to council tax but it is often half or a third to that paid in the UK.
Who appoints the notary in a purchase?
The buyer, the buyer also pays for the notary. The notary also collects taxes that are relevant to the sale and pays them on your behalf.
Who does the searches pertaining to a property? Notary or lawyer?
The notary (notaio) will make all the searches (Land Registry - Conservatoria, Catasto) to make sure that the property is transferred free from charges, encumbrances, etc. As mentioned above, the notary is usually chosen by the buyer.
Are estate agent fees divided between the buyer and seller?
Estate agents are a highly regulated business who can legally draw up contracts to bind together buyer and seller, they are paid a fee by both parties, often 3% plus IVA (VAT) and usually minimum fees apply with houses below €100,000.
You mentioned, "independent legal advice" for purchases - is this in addition to the notary or is it the same thing?
Independent legal advice is an option that a purchaser can use however it is not a requirement. It is important to choose a legally registered estate agent who will help you through the entire process. A notary is then used for the final contract as solicitors do not do conveyancing in Italy. If you are not using an agent or considering a new build then a solicitor will be very helpful to you or if you feel the need to use a solicitor no agent or notary should object.
How does planning work in Italy for eg a pool, small extension or just alterations?
You will need a geometra to draw up the plans and submit to the local town hall for approval. This takes two to three months typically. As soon as approval is received and planning fee paid then the permit is granted and works can commence.
What is the availability of super-fast broadband in Italy - particularly in the countryside? Can you work from home?
Broadband in rural locations in Italy is similar to the British countryside in that some areas are served well with fibre-optic and the areas that are not. Do your research first! There are satellite and radio broadband companies that provide a good service.
Is it worthwhile using a geometra (surveyor) when buying a property built in the last 50 years, which appears to a layman to be in good condition?
Having a structural survey of the property is not obliged but if you have concerns then a geometra or structural engineer can prepare a report for you. It is however essential for the sale, and a notary requirement, that a report is provided confirms full planning consent and conformity. It is very common to discover planning discrepancies such as a window in the wrong place, partition walls without consent etc. It is the seller who is required to provide the geometra report to the notary but only your own independent geometra report to be sure nothing has been missed - and you will be left to deal with planning discrepancies (and pay penalties on) or issues that could hinder you selling the property in the future.
What is average length of buying process?
Three to four months.
Could you give an example for costs for purchase of a second home - e.g. for €500,000 property?
Notary fees will be around €3,500, agency fee of 3% plus IVA (22%) = €18,300. Purchase taxes are 2% for first home ownership and 9% for second home ownership. These percentages are calculated on the cadastral value of the property – the cadastral value being the book value of the property according to the Italian land registry. For a new-build property the cadastral value is the sale price of the property however for a resale property the cadastral value is typically lower than the purchase price. Ask your agent to calculate the purchase taxes for you as the cadastral value can vary considerably.
Is it difficult to renovate properties if you are not Italian? Is it best to pay extra for a complete property?
Don't be afraid to embark on renovating in Italy but make sure you find an English-speaking project manager or English-speaking geometra. Many buyers have very successfully restored their properties and very much enjoyed the process!
Is it easy to rent out your property for holiday rentals and have it managed locally, if you reside mostly outside of Italy?
Yes, if you have a good local person on the ground who can manage it for you (and maybe converse in English etc with visitors etc); or in a development that is geared for international buyers looking for a 'lock and go' investment. These are more typically found in the Italian cities such as Florence, Rome and Venice, the lakes, Tuscany, Umbria and the Alps - there tends to be a bigger choice of high-end examples, some linked to hotels, in tourist hot spots, even Sicily.
We are very interested in buying a trullo in Puglia, what advice do you have?
Trulli (plural) are conical shaped stone houses traditionally built in Puglia, and many are in UNESCO protection as historic buildings. You might pick up a tumble-down version for as little €15k, but BEWARE! The costs of getting the artisan stonemasons to repair them will far outweigh the purchase price. Many buyers have discovered this to their cost and so you will see many on the market. Not everyone is charmed by the style of these houses with tiny windows and small chamber-like rooms, so there is a smaller pool of buyers.
Are the Italians still going to welcome overseas buyers, especially those from UK?
Yes! The British are the one of the biggest groups of overseas buyers - along with the Americans - in Italy and Brexit won't change this.
What are the pros and cons of buying in Italy (as opposed to Spain/ Portugal/France)?
You may well find it harder to find a property, or an English-speaking agent in parts of Italy, than on the Spanish Costas, the Algarve or the Dordogne, but the Italian buying process won't necessarily take longer than the French, or the Portuguese, and is no more complicated. You also won't find as much choice of new-built, contemporary styled developments aimed at overseas buyers that you see in Spain.
Can we expect a cooling in the housing market - we haven't seen much cooling in Florence, despite reduction in tourist trade and the ongoing reduction in Italian GDP from Covid-19?
The Italian economy has not been in a great state for a long time, and like other global economies, will suffer because of the pandemic. But the level of activity will inevitably cool, with a reduction in domestic and international purchases. Vendors maybe more happy to take offers by the end of the year when the economic fall-out is more tangible. Hot spot areas such as Florence or Venice where there are wealthy owners who do not need to sell, may be less affected, as you suggest.
I have been looking for homes with a shared pool, facilities and near the sea in Italy. In Spain there are thousands but in Italy they don't seem to be very common. Any ideas where to look for these?
You are correct, these are less common in Italy, and definitely less frequently marketed overseas. You will find some along the coast of Le Marche, for example around Pescara, and also you will find some in the South - Calabria, Puglia and also on the islands of Sardinia and Sicily (check out the north coast for the latter). But do use a lawyer when buying in these areas.
I have fallen in love (remotely) with Italy. I'd like to buy a small place for holidays for now, with a view to moving out to a bigger place when I've looked round. However, I have no idea where to start looking. I don't want to go to Tuscany because I know it's expensive; and I want to be less than an hour from a nice beach. Where should I look?
You need to be looking at the South of the country for the beaches, and that includes Le Marche and Abruzzo (both often referred to as 'affordable' Tuscany), and also take a good look at Puglia. Sardinia is a great option if you want an island experience.
Is there an area that doesn't get too hot?
The Italian lakes in northern Italy are a great place to look, or up in the mountains (for example, in the Abruzzo) can be cooler than average for the southern half of Italy.
We are semi-retired and a key driver for us in an Italian holiday home is a place where the weather is better than in the U.K. We are thinking about Puglia - any other suggestions?
There is a microclimate in the Italian lakes that makes for milder winters, but otherwise the South is the best - Sicily is especially warm during winter, but many locations there (such as Taormina) are very seasonal, so beware of this - the same can be said of some Puglia seaside resorts too.
What do you get for €15k?
You will be looking for a small renovation property in the Italian countryside (not prime Tuscany or Umbria!) that needs a lot of work. Beware that the renovation will almost certainly cost as much, or more than the purchase price, plus you must factor in purchase costs. The Abruzzo or next-door Molise might be good places to start…
Answers supplied by aplaceinthesun.com, lawyer Paula Meireles, Alessandro Gaglione of SLIG Law and Gemma Bruce of agent Casa & Country