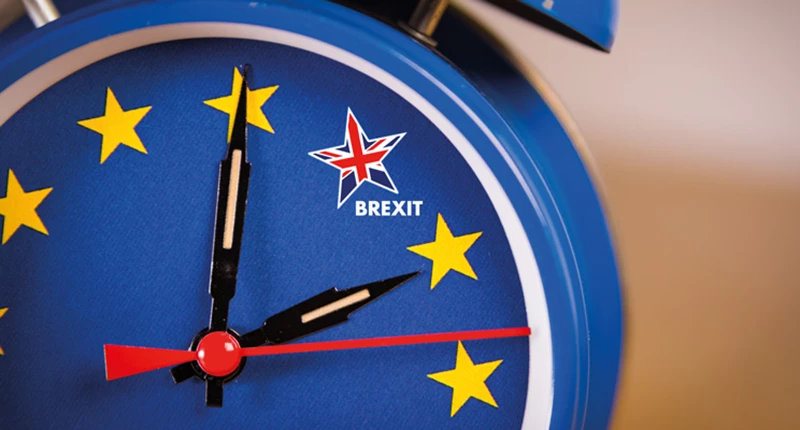 With the UK's Brexit deadline extended until October 31st 2019, Liz Rowlinson asks what is happening in Spain, France and Portugal.
So Brexit is delayed. At the time of writing the Prime Minister Theresa May is having a well-earned holiday in the Welsh mountains and many of us feel like we can breathe a little easier too after the relentless rollercoaster politics in the House of Commons.
It will restart soon enough but in the meantime, British buyers have some more time to purchase abroad before anything changes, should they wish to, and British expats have further time to sort out their paperwork after the massive scramble to do so running up to March 29. 
So what has been happening in our three largest markets and what advice are the legal experts giving to British property-hunters?
Spain
Last year Britons were the biggest buyers in Spain, at 17 per cent of the foreign market. The numbers of Britons buying there increased by 12 per cent between 2017 and 2018, according to the Spanish Land Registry. Many of the attendees at our last property exhibition - at Manchester in March - indicated that they planned to move to Spain full time.
Nothing has changed as yet as far as the buying process goes. "If you wish to buy, crack on and buy," says Alex Radford, a British-born abogado (lawyer) at My Lawyer in Spain in Marbella. "But be mindful of medical care that may be required and who will pay for it and how to access the healthcare system. Private medical insurance is available if state access is withdrawn, although this may be costly  for people with existing conditions."
The Spanish authorities have indicated that those who resident in Spain should not lose access. On March 1, Spain approved a royal decree to adopt contingency measures in the event that the UK leaves the European Union without a deal.
This is the second initiative from the Spanish government in the Brexit arena, having signed off on a treaty with the UK in February permitting British residents in Spain to vote in and stand as candidates in the local elections on May 26.
"The royal decree covers the rights of British citizens in Spain, residency, frontier workers, recognition of professional qualifications, rules relating to access and maintenance of British workers employed by the Spanish state, access to social security, healthcare and education,  judicial co-operation, exchange of information, driving licences, transport  of merchandise and transport of bus travellers," explains Mr Radford.
"The royal decree will come into force automatically in the event of a no deal and will be suspended if the UK do not reciprocate with similar rights to Spanish citizens living in the UK." 
So what does this mean for Britons living in Spain? First of all, if you live in Spain for more than 183 days a year, you have a legal obligation to apply for Spanish residency and submit a tax return on worldwide assets and income the year after you become a resident. Holding a Spanish residency card will permit British nationals to travel freely across Spain. 
"Currently non-EU nationals holding a Spanish residency identity card can travel freely around Europe. If a British person had not become a resident before the UK's exit from the EU and remained in Spain, then their continued residency will be at the discretion of the Spanish authorities. Hence the advice, if you live in Spain, is to become a Spanish resident," says Mr Radford.
Britons who have lived in Spain legally and continuously for at least five years can apply for a long-term residency authorisation and after a further five years, they can apply for a Spanish passport.
Indeed, many of the estimated 400,000 Britons living in Spain are not properly registered and are rushing to sort out their paperwork.
"The requests for British citizens relocating to Barcelona and Madrid have increased considerably and people have been asking to arrange it as soon as possible," says Beatriz Carro de Prada of BRS Relocation Services. "There's been  a big rush to get NIE [tax] numbers necessary for residency applications  and [during March and April] it's been impossible for UK citizens to get an appointment for one."
What about access to healthcare for those only just making the move? Currently, Britons under the age of 65 who wish to apply for residency cannot access the health service and require a comprehensive medical policy as part of the residency application process.
Britons over the age of 65 have to obtain an S1 form from the UK social security department. At present this will entitle them to access Spanish healthcare. In the event of a no-deal Brexit, Spain will continue to honour these processes.
Residency is applied for at the local police station and applicants have to prove they either own or rent a property, they have sufficient income or savings to live on, they have healthcare provision in place and that they are registered on the local census. The length of the application process varies from one police station to another. However, tales of it happening in one day (in Catalonia) may be ancient history while the rush to beat the (new) Brexit deadline continues. 
In Spain, property-purchase costs are no different for EU/non-EU buyers. The latter can take advantage of the "golden visa" scheme, where residency is given with a property purchase of least €500,000 – another option for the future should we exit the EU.

France
There are about 150,000 Britons living in France and again Brexit hasn't deterred everyone from planning a move.  A purchase in France generally takes a minimum of three months from start to finish and so while the original Brexit date of March 29 was looming many potential buyers put their plans on hold, waiting and wondering as to what the real consequences of the UK leaving the EU might be. 
"Now that the original exit date has been and gone and the UK is still part of the EU family, I expect to see a new wave of purchases in France proceeding," says the solicitor Barbara Heslop,  of Heslop & Platt. 
"I suspect Eurotunnel, the ferry companies and the budget airlines will have seen a rush of last-minute bookings for the coming weeks as people decide  to go for it and try to secure their holiday home or retirement home before the  next new deadline of October 31."
It is clear that uncertainty is hugely frustrating for many potential buyers. Those who are cautious may well continue to wait and see what transpires. Others are more bullish and refuse to have their plans thwarted. "France continues to attract buyers from the UK and will continue to do so, whether or not we leave the EU and France will continue to welcome the invaluable investment and diversity they bring to local communities," Ms Heslop adds.
At our March property exhibition, the largest French agent, Leggett, reported an increase in typical budgets for property hunters. "They have gone up from €100,000-€200,000 to €400,000 because more people are looking for permanent homes," says Joanna Leggett, the marketing director. 
"There's a drive to make the move before 2021 [the end of the 21-month transition period] so that they are in  the system before the changes come  into place." 
The agent sold French homes to  49 different nationalities last year (and non-EU buyers pay the same purchase tax). The buying process itself will not change if the UK does leave the EU. Plenty of non-EU nationals already buy in France with no onerous restrictions. 
"The same pitfalls will, however, continue to apply," says Ms Heslop.  "My top tip is not to sign any legal document which you don't fully understand. Surround yourself with professionals who deal with the buying process on a day-to-day basis. Going it alone is risky and is a false economy.  Peace of mind is key and buying in France should be enjoyable rather than stressful." 
For expats, there is useful advice on the Remain in France Together pressure group website (remaininfrance.org). As per in Spain, people who are just moving there need to get their paperwork together urgently. In France, this means applying for a titre de séjour (residency permit) at their préfecture [local administrative office]. 
"Current guidance issued by the French interior ministry indicates that if the UK leaves with a withdrawal agreement, British nationals need to apply for a new residency permit before July 2021. Those arriving after January 1, 2021, will need to apply for a 'third country' [non-EU] card," she says. How you fare, depends on your local préfecture.

Portugal
The Portuguese government, mindful of the contribution of their biggest group of overseas visitors, has also been keen to welcome British buyers and reassure expats. The tourist office is running a €200,000 campaign to reaffirm this European country's commitment to its "oldest ally" with a slogan of "Brelcome, Portugal will never leave you".
Assuming Portuguese nationals in the UK are given the same rights, British expats in Portugal will maintain "all their existing rights" in principle, reports the Portuguese lawyer Paula Meireles, based in Carvoeiro on the Algarve. 
"National contingency measures cover travel conditions, dedicated airline areas [fast-track lanes] for UK flights, waiver of 90-day stay visas, mutual recognition of driving licences, easy transport conditions for pets, the validity of insurance contracts and use of the [Portuguese] national health service, " Ms Meireles says. 
"There are also measures to support companies in the economic sectors most exposed to Brexit, the strengthening of consular facilities for the Portuguese residents in the UK and the guarantee  of respect for all the rights of the British residing in Portugal." 
Over the past few years there's been  an increase in non-Portuguese and non-EU nationals moving to Portugal  to take advantage of beneficial tax  rates (through the non-habitual resident programme), as well as the "golden visa" for non-EU buyers, and there are understood to be plans for a "green visa" to encourage Britons to purchase rural properties – ie those outside the more popular urban areas. At present, there is some contradictory information about this online, so we aim to update you on this. 
Obtaining residency in Portugal is still  a simple process, requiring a fiscal number (the same as a UK national insurance number), a Portuguese bank account, a copy of your passport, recent proof of your home address and proof of your economic status with a payslip (if employed), bank statements for the past three months and a rental agreement or completion deed if you have purchased a property.