The largest and most populated of the Canary Islands, Tenerife has enjoyed the love of Britons dating back to 1960s package holidays – and the tourism hotspot of the most southerly region of Spain is on a roll. The latest data from the Canarian tourism body, Istac, shows that there were 14,981,113 visitors to the Canaries last year (up by 11 per cent on 2015). Tenerife topped the table with  5.7 million visitors. More tourists travelled to the Canaries from the UK than from any other country.
To help cope with this demand, Jet2 has announced extra flights to Tenerife  in its summer schedule, while Norwegian Airlines has announced a new route from Bilbao to Tenerife.
It's the south of Tenerife, near the airport, that attracts today's buyers, according to Suzie Perry Watson of the agent Clear Blue Skies, who has lived there for more than 20 years. She says that the love affair isn't just British: "It's very cosmopolitan so the market isn't reliant on the British: we get German, Belgian and lately even buyers from the US."
Favourite southern spots include Playa de las Américas at the southernmost tip and Los Cristianos, the island's sunniest spots; but recently, Perry Watson has noticed growing interest in the north: "It's more rural, the climate isn't as hot, but buyers here are looking for a quieter spot with more space and are generally relocating permanently rather than seeking a holiday home."
Whatever you're looking for, you'll find it in Tenerife which has everything from cheap and cheerful boltholes to sprawling multimillion-pound villas, but Perry Watson warns that the bottom end is increasingly harder to source. "We've only got five properties on our books under €75,000. The market is brisk and moving quickly."
The cheapest property available is  a one-bed, without terrace or views, on for €60,000 in Puerto de Santiago. At the other end of the scale, demand is strong for upmarket villas and townhouses on prestigious golfing resorts such as Costa Adeje, which comes with two five-star hotels. Townhouses are on off er for about €800,000 up to €3 million for large villas.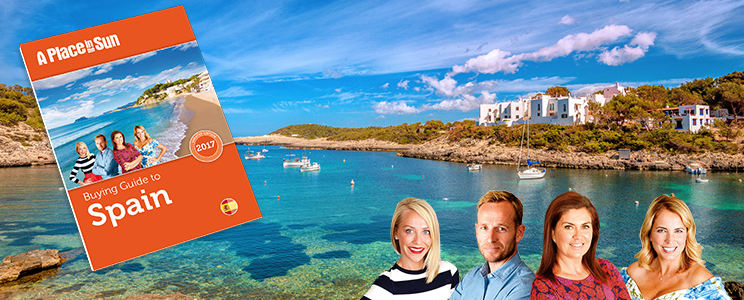 Download our guide to buying a spanish property
Perry Watson's favourite spot is the coastal village of La Caleta, with its harbour-side fish restaurants, where cars aren't needed as the beach is an easy stroll. Clear Blue Skies is selling high-end "super cool" contemporary villas here from €3 million. "It's great for holidays as people are looking for somewhere to use with friends and family and increasingly spend winter months here once they retire," says Perry Watson who has noticed scant fallout since the Brexit referendum last June.
Also in the southwest, Michelle Greaves of the agent Delmar Gigantes says that typical budgets are around €150,000- €275,000. She finds that the resale market dominates. "In this area, Santiago, Puerto de Santiago and Playa de la Arena, there's very little room left for new development." 
The housing stock may be old but Greaves notices recent improvements to the local infrastructure: "There's now a lot of investment here, they're improving all the coastal paths and walks, opening them up to make them more accessible, and putting in open-air gyms," she says, adding that, notwithstanding the British love of the area, the harbour still feels very Spanish. 
The agent Tenerife Property Sales is also based in the heart of the buying action, in Los Gigantes, where Nicky Wragg helps buyers seeking a holiday home in the sun after coming herself "on a one-way ticket for love and romance".
"The area is hilly but it suits the retired generation: you don't get nightclubs," says Wragg, adding that each island in the Canaries has its own "special beauty".
Wragg advises buyers to investigate rental laws which can be complex: "The position is changing, our lawyers are currently investigating, but it's something buyers must consider if they plan on renting." Historically, strict rental rules have applied across the islands, with tourist licences allowing rentals attached to holiday complexes, though this has not hindered the market, says Wragg.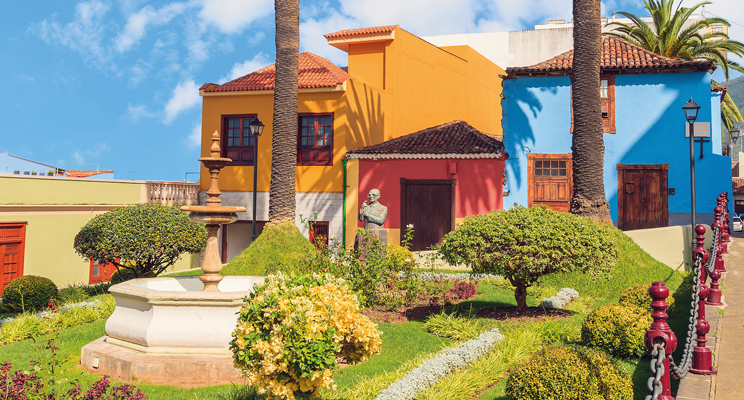 "Owners are not dropping prices as demand is great. The market has strengthened and is steadier."
Wragg is selling a rare new scheme in the hills overlooking Los Gigantes, with a panoramic views of La Gomera. "We've sold eight of the eighteen apartments without moving a brick," she says. Completion is set for 2019.
Anastasia Stepanova of the agent Grupo Viqueira is selling new homes at Las Terrazas II, Sotavento, and says that Tenerife's wide-ranging climate makes it very attractive: "It's amazing, whatever your taste you can find it here. It's  like a mini-continent and you can find a different temperature by driving just 10km down the road."
Brexit has made a dent in inquiries, says Stepanova, but she sees no long-term effects. "We still have British buyers but some are concerned over what is going to happen so are waiting to see."
Other nationalities are lining up to buy. "Forty five per cent are Spanish, closely followed by Belgians," says Stepanova. British come next, followed by Germans, Polish, Slovenians and other eastern Europeans.
This international clientele love Las Terrazas's well-priced boltholes that start from €143,000 up to €193,000, with townhouses and villas scheduled for future phases. Grupo Viqueira has been based on the island for almost 60 years and prides itself on offering an extensive service: "We help with whatever buyers want, from the buying process through to choosing furniture," says Stepanova.
There's also a high-end resort option in Tenerife now. The Abama luxury residences on the popular west coast off er minimalist-style properties from €390,000 on this five-star resort with an Annabel Croft tennis academy.