Our reporter Zoe Dare Hall reports on the potential windfalls for Spanish property owners with floor clauses in their mortgages or hefty set-up fees, and outlines why and how you can receive a refund.
Peter and Joanne Higson from Altrincham in Cheshire (below) are among thousands of British homeowners in Spain who could soon be celebrating a windfall after landmark court rulings. They took out a Spanish mortgage for €177,000 when they bought their holiday villa in Torrevieja on the Costa Blanca for €230,000 in 2006. When interest rates fell to an all-time low as the Spanish economy crashed, their mortgage repayments remained unchanged, despite them having a variable-rate mortgage.

"At its worst, when the pound was nearly on a par with the euro, we were paying 9% interest, which was a struggle. We knew many people who gave up and handed in their keys," says Peter. "Euribor [the official European interbank rate] was at its lowest, yet our payments hadn't come down. We have various buy-to-let properties in the UK and I'm always really careful, but I found it impossible to deal with my Spanish bank and I felt completely in the dark."
The issue at the centre of a banking mess so big it is being called Spain's own PPI scandal is a piece of smallprint in mortgage contracts called a "floor clause". Many banks snuck this cláusulas suelo into customers' mortgage deeds without telling them, which meant that no matter how low-interest rates fell during the downturn, there was a limit on how low people's repayments could fall.
With around four million borrowers thought to have floor clauses, banks could be forced to fork out refunds to the tune of €4bn, according to Adicae, the Spanish banking consumer lobby. Santander is a rare exception as it never used floor clauses, but almost every other Spanish bank is implicated, with Caixabank in for the biggest shock with about €1.25bn to pay out. Borrowers are most likely to have floor clauses if they took out their Spanish mortgage between 2007 and 2009 and the average person will be entitled to about €15,000, but it could be much more.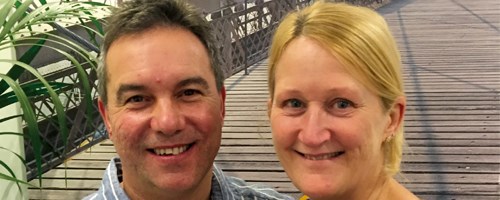 Examples
Peter Bouzyk, a GP from Stroud in Gloucestershire, took out a €700,000 mortgage in 2009 for a self-build project in Mallorca. He has been told by CPI, a London-based company that specialises in "asset searching", that he is due more than €40,000 in overpaid mortgage interest.
"I had no paperwork from Banco Popular when I took out my mortgage. My solicitor signed my mortgage deeds. But then I realised that locals were paying 0.1% interest rates on their mortgages while mine got up to 6.25% at one stage when Euribor was going down. The lowest I saw was 4%."
Victoria Holden, a 40-year-old dentist from Berkshire, is also hoping for a refund. She bought her two-bedroom apartment in Santiago de la Ribera, in Murcia, in 2007, took out a €150,000 mortgage and started to sense that something was wrong when, despite the plummeting interest rate, her mortgage remained stable.
"I called Banco Sabadell to ask why and was told my interest rate wasn't linked to the European interest rate, which made no sense. When I was applying for the mortgage, I was told I should be paying about €500-€600 a month, but it was nearer €900 a month," says Holden. "When I bought my apartment, I gave my solicitor power of attorney to deal with the mortgage for me from a distance, so I never saw any paperwork or had explained any of the terms."
Anticipating an avalanche in lawsuits, the Spanish government has quickly responded to the European Court's decision by launching an extrajudicial process that is free to borrowers and requires Spanish banks to contact their clients to inform them if they have a floor clause in their mortgage contract. If so, the bank must settle within three months.
Even those in the know, such as Alex Radford, a partner at My Lawyer in Spain, say it's won't be easy claim your money back. "I had a floor clause – 2.75% – and asked my bank to remove it. They didn't, so I contacted the Bank of Spain, who did nothing. Then issued proceedings in October 2014 and won my case in January, with my sentence referring to the European Court of Justice judgment. But my bank has still not removed my floor clause, so I am now enforcing my judgment".
For many British property owners in Spain, dealing with such matters from a distance and in a foreign language is too daunting a task to tackle, which is why they are approaching law firms such as Radford's. "Since February, when the new rules concerning claims came into play, we have issued many applications to banks, but it's too early to tell how successful people will be as the banks have three months to respond," says My Lawyer in Spain's Rosario Génova.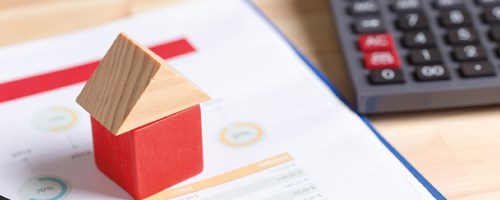 While the floor clauses chaos rages, there are two further sources of potential windfalls for borrowers – and pain for Spanish banks. Traditionally, the borrower pays the set-up costs for a Spanish mortgage, which amount to about 10% of the property's sales price and include registration fees, notary fees and taxes.
Mortgage Compensation
But in December 2015, Spain's Supreme Court ruled that the banks, not borrowers, should pay these costs – as it is in the bank's interest to protect the loan by getting it registered – and that banks will need to reimburse their customers. Borrowers can claim on mortgage set-up fees paid four years before and after the ruling – which means on fees paid since December 23, 2011, and for any fees charged until December 24, 2019.
If the floor clause scandal looks big, this one is even greater. "It is likely to affect every client who has taken out a Spanish mortgage, but I suspect most aren't yet aware," says Peter Esders of the international property law firm Judicare.
Finally, the floodgates are poised to open for investors who lost deposits on off-plan purchases in Spain when the developers acted illegally or went bust. Once again, a change in Spanish law makes banks partly liable for the loss of down-payments on off-plan properties.
According to the Centre for Economics & Business Research, about 130,000 British buyers are owed between £10,000 and £500,000 each, with one British investor recently being awarded £200,000 in lost deposits and legal costs.
Beware, as these new opportunities for refunds on a massive scale have given rise to a glut of opportunistic companies promising to recoup people's money for a fee. Borrowers are advised to find a reputable lawyer to advise before they start throwing good money after bad.
Seek Advice
If you've taken out a Spanish mortgage and require expert legal advice, visit our partner's page by clicking here.