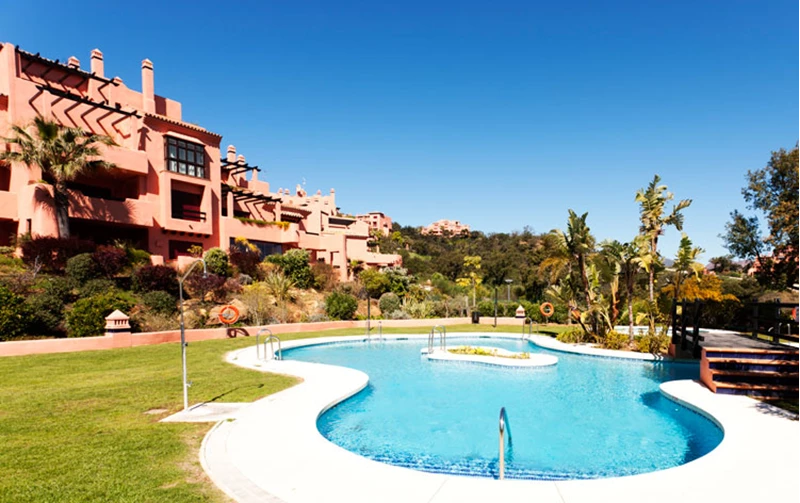 When the world's rich and famous first began hanging out in Marbella 60 years ago, the Costa del Sol was just a few sleepy fishing villages. But a seed was sewn for what has become one of the world's most popular tourist and second home destinations, not to mention a celebrity playground.
The Costa del Sol today comprises a string of cosmopolitan resorts offering access to an unrivalled selection of golf courses, sandy beaches, award-winning marinas, and world-class leisure amenities. There is plenty of glitz, but equally you'll find more down-to-earth, family-oriented parts too.
The AP-7 motorway provides a fast and easy link to Málaga Airport, which has countless flight options from the UK and other international airports.
Property in the Costa del Sol caters for all budgets and tastes, from exclusive multi-million-euro villas fit for the global jet set to affordable golf apartments or townhouses suited to families and retirees. Here's a guide to the key resorts, heading east to west.
Torre del Mar and Nerja
Torre del Mar and Nerja are the two largest resorts on the eastern side of Málaga city, both retaining a traditional Spanish feel with the latter in particular avoiding high-rise buildings. Transfer time from the airport is 35-40 minutes.
Geared very much towards families seeking a peaceful beach destination with all amenities in close proximity, typical purchases in these resorts are either an apartment on one of the small beachfront complexes or a villa a short walk from the seafront. A highlight of Torre is its seafront promenade, one of the longest in Europe.
In both resorts, you'll have a good choice of well-located two-bedroom apartments with a €150,000 budget, but expect to pay more in desirable communities, such as El Capistrano Village in Nerja.
Torremolinos
Kicking off the principal stretch of the Costa del Sol running west from Málaga is Torremolinos, with its seven-kilometre beachfront and high-rise hotels and apartment blocks. Transfer from the airport is only 10-15 minutes.
As much a package-tour resort as second home destination means Torremolinos, with its colourful night-life, is geared more to the younger market. The El Calvario district is home to the original fishing harbour, while the Playa mar and Pueblo Blanco districts are comparatively quieter residential areas. Budget €200,000 for a two or three-bedroom apartment on a quality gated complex with good facilities.
Benalmádena
Benalmádena is the complete package with year-round appeal for families, the young and old. It has a marina twice voted 'World's Best Marina' (Puerto Marina), a modern seafront (Benalmádena Costa) and pretty old white village (Benalmádena Pueblo).
Other attractions include the Selwo Aquarium, an ice skating rink, the Tivoli World amusement park, a casino and even a cable car taking you up to Calamorro Mountain. Being just 15-20 minutes from the airport adds to its appeal.
The most desirable areas for homes are around the marina, while Arroyo de la Mielis the main residential and commercial district, where much of the resident expat population is based. Two-bedroom apartments on smart complexes priced from around €200,000 are typical in Benalmádena, but villas from €350,000 to €1million are available too.
Fuengirola
Fuengirola also ticks most boxes for second homeowners, with its broad sandy beach, marina, restaurants and lively night-life. Being on flat land means only the tallest or immediate frontline high-rise blocks have views of the Med and so command premium prices. The airport is 20-25 minutes away.
Properties overlooking the busy promenade, the Paseo Marítimo, are the most sought after and making prices there some of the highest in the eastern Costa del Sol. Los Boliches, where frontline penthouse apartments and villas can be €1million-plus, is another trendy area. But Fuengirola has the whole spectrum of prices - off the front, €150,000 gives you plenty of choice for a two-bedroom apartment.
Or head inland a little, where new communities such as Puebla Aida in Mijas Golf offer more affordable, quieter options.
Perched up a hill five minutes inland is the white-washed village of Mijas, with a selection of pretty traditional apartments and townhouses, as well as villas with stunning views priced from circa €300,000 into the millions.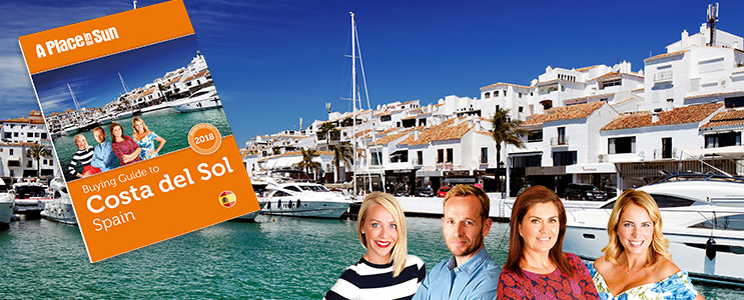 download our free guide to buying a property on the costa del sol
Mijas Costa
The Calahonda to La Cala (de Mijas) stretch, also known as Mijas Costa, is a favourite spot for British holiday home-owners, in particular families. Here, you're never far from the sea or a golf course, including the Miraflores Golf Club, fringed by development on all sides. Plus, Marbella is just 10 minutes away, while transfer time from the airport is still only 20-25 minutes.
In Calahonda, typical two-bedroom apartments in good condition are available for €100,000 to €150,000, but in La Cala, €170,000 for a two-bedroom apartment is not unusual.
The Gran Calahonda complex on the northern side of the A-7 typifies what British buyers like. With three pools, it's a five-minute walk from the beach and amenities, two-bed apartments there are priced circa €150,000. For more up-market options, try the Golf Gardens Miraflores complex near Miraflores Golf.
Marbella East
The eastern side of the Marbella district is made up of a string of low-density residential communities linked by green zones, golf courses and sandy beaches. Homeowners can choose to be next to the beach or more elevated and closer to the mountains across the A-7 road. The area is particularly popular with golfers and young couples. Transfer to the airport is 35-40 minutes.
The Elviria community, home to Santa Maria and Elviria Hills golf clubs as well as a Nikki Beach club, is especially popular with Brits. Others communities to consider include Rio Real, El Rosario, Las Chapas and Cabopino.Things get more expensive in Los Monteros, centred around the Los Monteros Hotel and La Cabane Beach club.
Typical two-bedroom apartments, of which there are plenty, are between €200,000 and €400,000 in Marbella East, depending on the complex and location.
The Golden Triangle
Historically the Costa del Sol's – and Spain's – most upmarket and fashionable place to own property, the Golden Triangle encompasses the most desirable parts of Marbella, Benhavís and Estepona, including San Pedro de Alcántara and the famous hot spots of the Golden Mile and Puerto Banús, with its glitzy marina. Transfer to Málaga Airport is 45-50 minutes.
To set the scene, it's home to the swankiest bars and restaurants, rows of palatial villas, including one owned by the Saudi Royal Family and the original Marbella Club Hotel – where it all began for the Costa del Sol. Development in the Golden Triangle used to be focused primarily between the Med and AP-7, maintaining the area's exclusivity, but in recent years, communities have spread into the foothills across the motorway.
A good example is the multi-million-euro villa community of Sierra Blanca, arguably Marbella's most exclusive address and on a par with La Zagaleta. A favourite area with British expats is Nueva Andalucía, located behind Puerto Banús and known as 'Golf Valley',thanks to the Las Brisas, Aloha and Los Naranjos golf courses all being there. There, budget €250,000-€350,000 for a quality two-bed apartment, and typical villas are from €450,000.
Back to the Golden Mile and 'Banús', the closer to the marina and beachfront you are, the higher the price. Frontline penthouses and villas can be millions of euros, but off the front two-bedroom apartments are possible for circa €200,000.
Estepona
Ten minutes' drive west from San Pedro is Estepona, a large family resort witha fantastic promenade and long sweeping beach. With a bustling fishing harbour and pretty old town, it has a more traditional Spanish feel than other resorts along the Costa del Sol. Transfer to Málaga Airport is 55-60 minutes.The majority of two-bed apartments there are priced €120,000-€180,000.
La Duquesa & Sotogrande
Between Estepona and Gibraltar is the world-class residential leisure resort of Sotogrande, equally as desirable – and expensive - as the Golden Triangle but more prestigious and without the bright lights. Private, exclusive communities of multi-million-euro villas are built around the championship golf courses of Valderrama, La Cañada, San Roque and Sotogrande. There is a world-class marina and polo club to boot.
Typical apartments in and around the marina start from circa €350,000, reaching over €1million in prime spots in Sotogrande. A few minutes back towards Estepona is La Duquesa, a smaller marina resort with more affordable property.