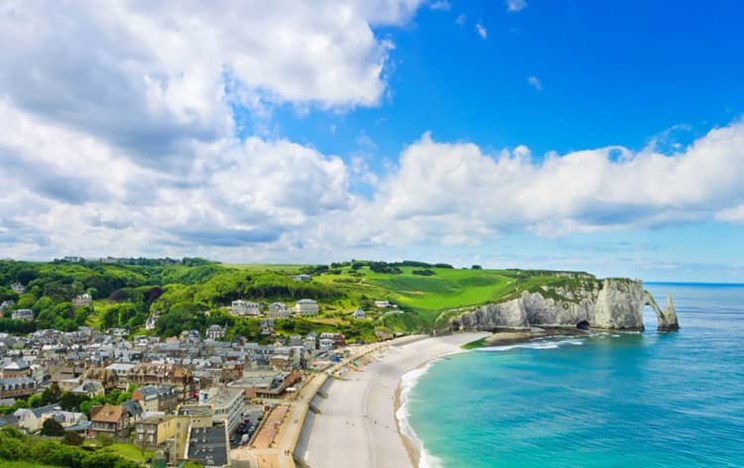 France offers one of the richest hunting grounds for bargains right now. Alongside its accessibility, wonderful scenery and laid-back lifestyle it always was very attractive for its affordability, but the time is especially ripe in 2017.
The problem is that there's almost too much choice in many locations. One well-known agent alone has over 15,000 French properties on their books - so how do you choose? Well narrowing down your search is the first thing, and finding a good agent is another.
In France, many of the estate agents are highly localised, with some more well-versed in dealing with the needs of international buyers than others, so the process may be trickier if you are looking in an area where British buyers are a rare breed.
But outside of the towns, cities and holiday areas where the French are busy investing - driven by record-low interest rates - there are vast swaths of rural France where vendors are eager to sell homes and are very open to negotiation. Property prices have been falling or static since the global financial crisis and only in the past year have some locations shown single-digit average price increases.
France is still the most visited country in the world so if you are one of the increasing number of British buyers looking at the investment side of French properties - can they earn good holiday rental income? - then do research location, airport access and seasonality carefully when choosing your area. 
Getting a bargain in Brittany
A region of north-west France defined by its coastline, Brittany is a wonderful region of rugged bays, fjord-like inlets, towering cliffs and big sandy beaches. Occupying around a third of the shoreline of France, it's a bit like Cornwall with more sun but lower property prices.
The average property price in Brittany is a touch under €150,000 - not bad for a home close to the beach? But there's an awful lot of choice if you budget is only €100,000.
There are of course big differences across the region, and those who love the sporty, outdoor lifestyle of the far-most West Finistere tranche, can expect to get a three-bed property for exactly that regional average.
However, prices rise towards hot spots such as St Malo and the more highly populated regional capital of Rennes, or around the sunniest slice of the region - the Gulf of Morhiban and the Bay of Biscay - that is popular with Parisians for holiday homes too. But again, go an hour inland and in the pretty village of Saint-Aignan, for example, you can get a detached two-bed house for €90,000.
Show me a bargain
A longere (or long house) is the typical style Breton home - a slate roofed, granite farmhouse - and you can generally get one with three bedrooms for around €150,000, with ones close to the coast more expensive. However, you might also prefer a village house with two or three bedrooms -  one that needs renovating can be found for less than €100,000 - or one that's ready to go for €140,000. 
Fancy somewhere off the beaten track? Take Plougasnou, a lovely port town in Finistere, offering hidden coves and long sandy beaches, and the feeling of an old-fashioned seaside village. There you will pay around €85,000 for a renovation project, or €140,000 for a village property.
If you want an apartment along the Bay of Saint-Brieuc or Pink Granite coast areas of the Cote d'Armor - very popular with tourists - expect to pay around €100,000, although avoid Dinan where prices increase. Go 15km inland and you'll get a four-bed home for €200,000.
Top tip
Consider access to ferry routes - many British prefer to drive and get the boat to St Malo, Caen, Cherbourg or Roscoff - but also airports too if you are thinking of renting out your home as other nationalities fly there - key airports are Rennes, Dinard, Brest and Nantes.
click to search properties in brittany
Getting a bargain in the Languedoc
The Languedoc is the more affordable past of France's southern coast. A diverse and now vast region (including Roussillion and Pyrenees-Orientales) taking in beaches, national park, medieval castles and mountains, it offers something for everyone - as well as the superb climate of the south (2,724 hours of sunshine per year).
The average property price is €182,700 - considerably less than that of the next-door PACA region of €291,700. Although the under-populated and northern part - Lozere - is the most affordable, buyers want to be near the coast so Pyrenees-Orientales is the most popular with its mountainous backdrop at Catalan twist.
The Herault region of vineyards and popular French seaside resorts is popular for good reason - with Beziers a hot spot about 40 minutes from the coast, and you can get a three or four-bed traditional home in need of a little TLC with change from €200,000.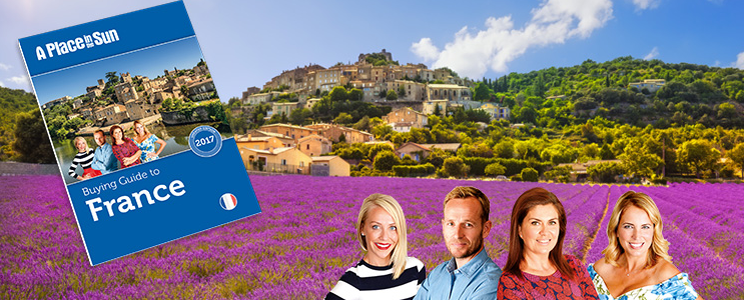 Download our free guide to buying a property in France
Prices can be lower in the Aude - whilst the fortified town of Carcassonne is relatively expensive, look at outlying villages for better value - a three-bed house in the buzzy town of Quillan can be found for less than €100,000.
Show me a bargain
The seaside resorts of the Pyrenees-Orientales are well worth checking out - many are popular with the French but not international buyers, so prices can be pleasantly surprising - for a home right by the beach.  You are also close to the Spanish border and have a choice of airports - Perpignan or Girona being the nearest.
For example, in the small but vibrant resort of Canet-en-Rossillion near Perpignan you can get an apartment for €150,000 five minutes from the sandy beach.  Or 20 minutes' drive into the countryside and in the lovely town of Ceret you can get a three-bed home with land for €300,000.
Top tip
You'll generally pay more for places within commuting distance of the bigger cities - Perpignan, Montpellier and Nimes - but will this make your property more attractive for domestic or tourism rentals? You need to weigh it up. Prices are still static in much of this region so definitely negotiate.
click to search properties in languedoc
Getting a bargain in Poitou-Charentes
This tempting chuck of south-west France still represents great value.  This is a region saturated with wonderful street markets, gastronomic delights and pretty villages, with a sun-drenched micro-climate in its western, coastal stretch, the Charente-Maritime.
Prices in this mostly rural region are historically amongst the lowest in France. The average property price is €137,800 yet this masks great extremes - lowest in the Deux-Sevres and Charente, and particularly high around La Rochelle and the chic Ile-de-Re where Parisians head in summer every year.
Think about access too - this region is about the southernmost part of France that it's practical to drive to from the UK, and there's also great Eurostar /TGV access to Angouleme (in 2017 a new LGV-Sud Ouest line will cut the journey from Paris to Angoulême by an hour to 105 minutes. La Rochelle, Limoges and Poitiers offer access via low-cost flights.
Show me a bargain
If you want the sea within easy reach (who doesn't?), consider locations just half an hour to 45 minutes behind the coast for great value.  Even closer than that, though Saujon is a growing riverside town just inland from fashionable Royan where you can pick up a three-bedroom bungalow with a pool for less than €300,000. Also, look at Saintes and Surgeres - there are many locations nearby where you can get a Charentaise farmhouse for around the same figure. 
Also, check out Ruffec, a market town further inland but brilliantly located on the autoroute between Angouleme and Poitiers - there you can get a choice of detached stone houses for €150,000, although many examples of smaller homes for well under €100,000.
Top tip
Consider taking the ferry from Portsmouth across to Caen, St Malo or Le Havre, it's an easy motorway drive of between 4-5 hours. You'll pay toll fees on the motorway but their food stops are often nice stop-offs with outdoor picnic and play areas. 
click to search properties in Poitou-Charentes
Getting a bargain in the Limousin
The rural centre of France offers some of the best bargains in the country and you don't get much more central than the Limousin, especially the Creuse department, where you can buy a four-bed detached house for €90,000!
There's remarkable value for money but as with all of this vast bucolic heartland of dairy farming and market towns - the least populated region in mainland France - but how far do you have to travel to the nearest airport? There is a reason why many homes in this region are not strongly in demand. 
Prices rise in the Haute-Vienne if you are close to the bustling hub of Limoges but near the medieval town of Rochechouart you are back to four-bedders for €90,000 to €200,000 - or a one-bed home for €55,000.
Show me a bargain
As mentioned above, Creuse is fertile for cheap homes and you can get one in need of a little updating for €50,000 in locations such as the village of Felletin or Bourganeuf (within an hour from Limoges airport) where you can get a pretty, four-bedroom, blue-shuttered quintessential French home for €150,000.  
Top tip
Keep a close eye on the airline routes. Clermont-Ferrand - just over the border in the Auvergne region - has had a history of stop-start routes, yet recently Ryanair has been increasing options from the UK. But how long might they last? Always think about a back-up airport rather than relying on merely one.
click to search properties in the Limousin
Getting a bargain in the Dordogne
The pretty villages of this piece of rural France are too many to mention - although 10 are officially classified as especially beaux - and they are generally not that expensive either. For that reason, the Dordogne remains a perennial favourite with British buyers. It's possible to drive down there too - something that makes it popular with families, along with the outdoor activities on offer.
Property prices are much lower than the coastal tranches of the Aquitaine region, and thus regional price averages are skewed - but around hot spots such as Bergerac, Sarlat and Eymet, they can be a little higher too.
Show me a bargain
Around the very agricultural landscape of Nontron - rolling hills, forests and plenty of farmhouses - you can find a good choice of homes with a budget of €100,000. In fact, the average price for that locality if €87,000, and for that you can expect to get three bedrooms in a property. 
You can expect to get a larger, detached property with a gite and barn - and a swimming pool - for around €250,000.
But have a real hunt around the smaller villages near popular towns - for example, in Saint-Aulaye - that is close to Aubeterre-Sur-Dronne, Cognac, Angouleme and Riberac - you can get a five-bed house for €140,000, in the centre of the village.
You could easily rent out a room or two (or the whole house) in a location such as this.
Top tip
There's a lot for sale here so definitely negotiate and make an offer - market conditions aside, most vendors don't tend to expect you to offer the asking price on resale properties. But a possible downside of all these homes - if you want to rent out your property, try to set yours above the competition in terms of location, decor and 'extras' on offer.